By Gavin O'Hara
Motorcycle enthusiast (and Lenovo employee) Mike Ferrell is about to embark on the off-road adventure of a lifetime. And there's a man high in the mountains of Mongolia whose world may never be the same.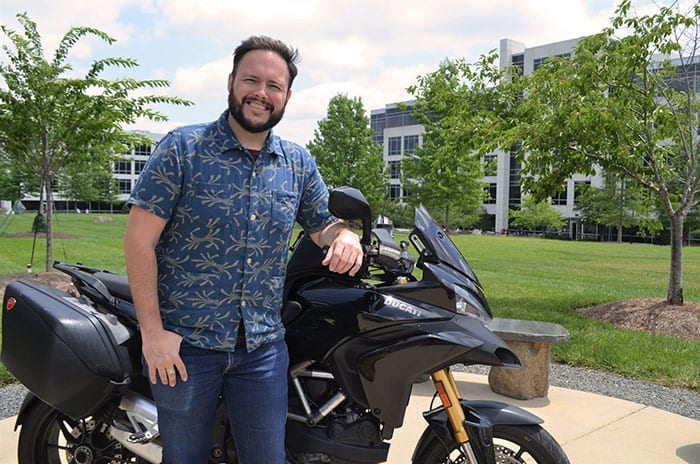 What are you doing next week? I've got to work, take care of my kids, maybe get down to the neighborhood pool if I'm lucky. My friend Mike, on the other hand, is about to have a life-altering experience: he will be flying 6,600 miles and then riding a Yamaha dirtbike another 1,000 miles across some of the world's most unforgiving terrain. Mike is one of 13 lucky people delivering motorcycles to park rangers who patrol some of Mongolia's most remote–and most dangerous–places.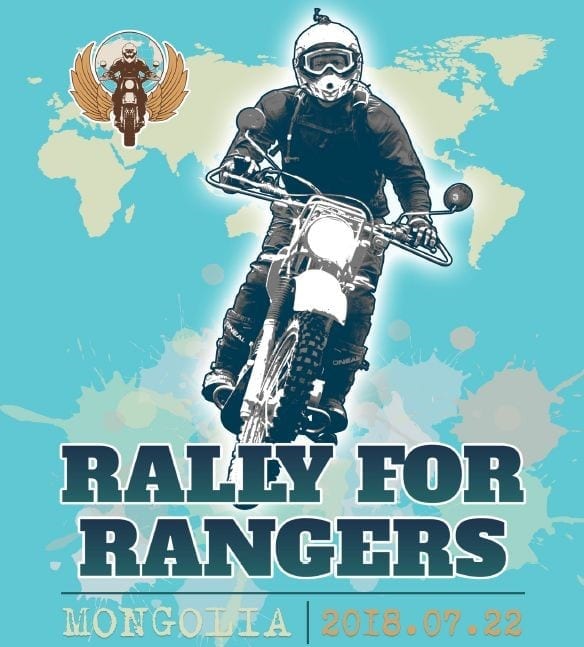 Mike lives in Raleigh, North Carolina, where he works on Lenovo's North America Marketing team by day and rides his beloved Ducati motorcycle at night and on weekends. This adventure came about when he discovered an unusual group of do-gooder bikers that goes by the name Rally For Rangers. The veteran ranger Mike is sponsoring–a man named Erzat Pushatay–normal patrols 183,000 acres on horseback or on foot. So, yeah, this new motorcycle might be a game-changer for him.
We caught up with Mike at Lenovo's US headquarters on the eve of his trip.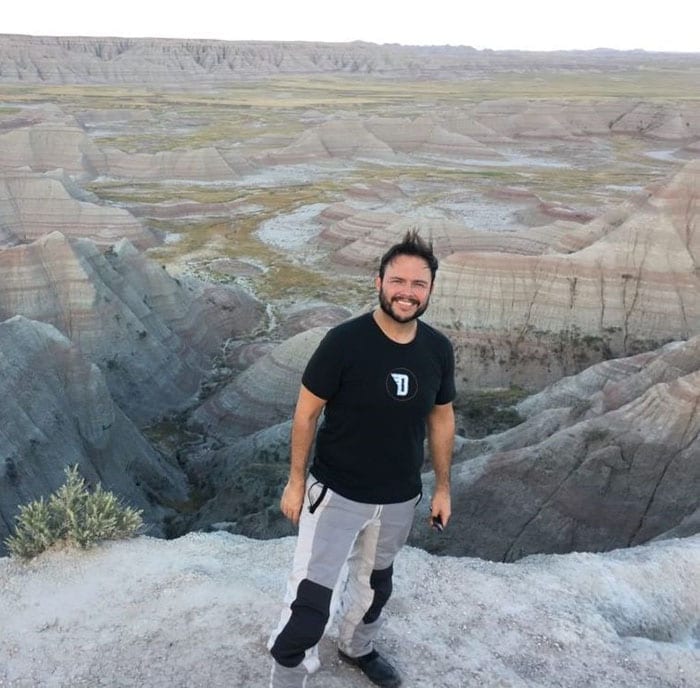 THE RIDING
So how long have you been riding motorcycles?
I've been riding for almost nine years, not counting one time when I was a teenager and I held on for dear life as a friend zipped me down the street on a dirtbike. Pretty sure I wasn't wearing a helmet.
Bad Mike! What drew you in and what do you love about riding?
I guess I love motorcycles for the same reason I love the ocean. It's wide open and the possibilities of adventure are endless. And, forgive the cliché but there is truth to the freedom you feel when riding a motorcycle.
Makes sense to me. I heard you have a Ducati, which is cool in itself but also perfect since Lenovo recently signed a sponsorship deal with them. Tell us about your bike & why Ducatis seem to have such a mystique about them.
I actually have two Ducatis. After a year of riding and learning on a 500cc Buell Blast, I bought my first Ducati, a 2009 GT1000–a black, retro classic beauty. I picked up another two years ago. It's also black–a 2010 Multistrada 1200, a 150-horsepower beast–perfect for both adventures and commuting. What I love about Ducati is the way they ride. They're Italian so they have tons of personality. You feel the bike more than others plus they look and sound great. I've ridden BMWs–they're well-engineered but you should feel like you're riding a motorcycle.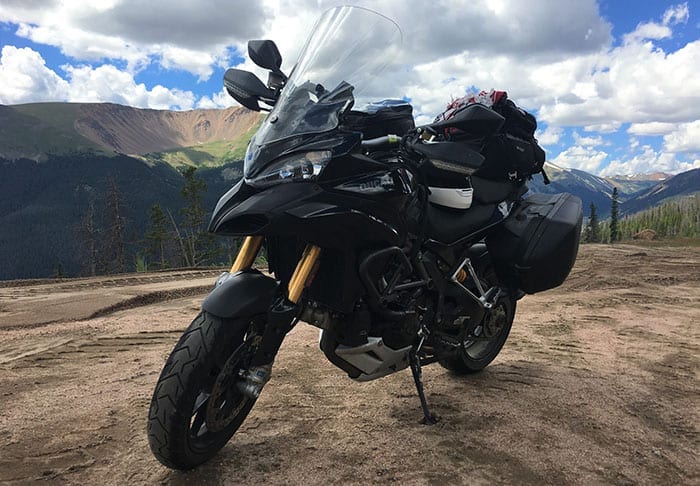 What was your longest ride to date?
A year ago, I joined a buddy of mine on a last-minute adventure out West. We rode from Raleigh to South Dakota, down through Wyoming and Colorado and back through the lower states. 5,000 miles in 11 days. We camped and staying in cheap motels along the way. It was a hell of a trip. We live in a beautiful country.
Sounds amazing. So what kind of physical and emotional preparation have you gone through to get ready for this Mongolia adventure?
I did a lot of mental preparation. A lot of thinking. Haha. Honestly, it didn't start feeling real until about four weeks out from the trip. That's when I started getting in shape and running down the to-do list. I need to be sure to bring all the protective gear, get travel medical insurance, pack wilderness wipes. Where we're going, we don't need showers!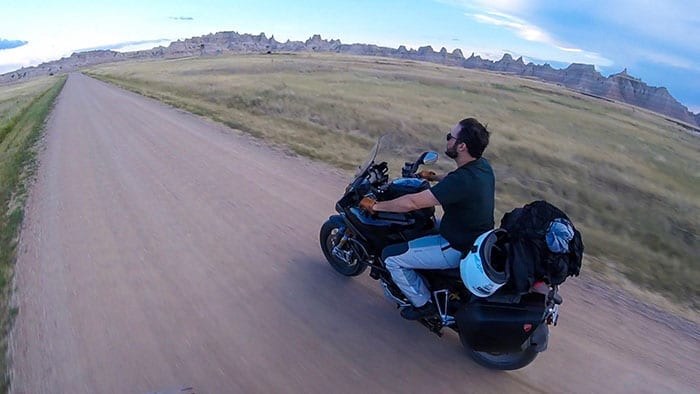 Ewww. How will the Yamaha AG200 you ride in Mongolia differ from your Ducati?
These Yamahas are tough 200cc dual sport motorcycles built for rugged conditions. They're kick-start, carbureted machines with minimal electronics that are easy to repair. They're basically the opposite of my Ducatis.
I guess so. I know you've done most of your biking on pavement. How can you be sure you're prepared for the rugged terrains you'll find in Mongolia?
I did a decent amount of off-road riding in Colorado last year and I loved it. It's even more exciting than regular riding but I haven't crossed any waterways yet and we're supposed to be doing a lot of that. So that will be new. The trip last summer made me a better rider and it gave me the confidence to apply for the Mongolia trip.
THE TRIP
So have you ever been to Asia? How much did you know about Mongolia prior to this? It's certainly not on the radar of most Americans.
This will be my first time in Asia and I'm really excited. I knew a little bit about Mongolia before this trip–their love of horses and their nomadic lifestyle–but no facts or stats. I had to double-check the map to make sure I knew where to fly into. (Note: it's Ulaanbaatar, the capital.)
Tell us about Rally for Rangers, the group you're going with.
Rally for Rangers is a non-profit organization whose mission is to protect the world's special places one motorcycle at a time. I'd read about them in a magazine called Iron & Air. People like me apply to be part of the experience and raise funds to purchase new motorcycles and gear for rangers, which they then use to better patrol National Parks. Rally For Rangers' next mission is in Patagonia in December. I am beyond thankful that Lenovo donated the funds on my behalf, which really enabled me to do the trip. Otherwise, I might have ended up selling a kidney!
I added an exclamation point to your kidney comment in hopes the audience will know you were joking there. (You were, right?) Tell us about the larger convoy that will be delivering the bikes to the rangers.
There will be 13 total riders on this trip, people from all over the world. We'll have one or two trucks following behind us with camp gear. We'll also have a cook and a Yamaha mechanic.
A cook? Not bad!
Yeah. All 13 of us will be delivering Yamahas to the Rangers of Altai Tavan Bogd National Park. It literally translates to "five saints" because there are five mountain peaks. It's in the western part of the country and borders Kazakhstan and China. When we arrive we'll have a sort of ceremony where each rider personally hands over the motorcycle to the Ranger they're sponsoring. When they've done it in the past, it's very touching and meaningful for both the riders and rangers. I'm excited to meet Erzat, the ranger I'm sponsoring.
I can definitely imagine how much emotion will be present in that moment. What real impact will these bikes have on the rangers' day-to-day lives?
They will have a major impact. These guys are responsible for patrolling vast areas of land and right now they are either doing it with unreliable motorcycles, on foot or by horse. The fact that they'll be able to patrol more land in less time is huge.
THE RANGER
Tell us about Erzat, the ranger to whom you'll deliver the bike.
Erzat is one of two rangers who's been at the Altai Tavan Bogd from its inception in 1996. Rangers are government employees and make very low wages but Erzat is very passionate about his job. In his profile he says, "I give the utmost significance in finding ways of promoting community participation in conservation of the glaciers and wildlife."
That sounds quietly heroic. Good for Erzat. Tell us about the area and the land he patrols.
Erzat patrols 183,000 acres of the harshest terrain Mongolia has to offer. He's responsible for the highest peaks in the park–some of them more than 14,000 feet up–which means the winters are even more brutal.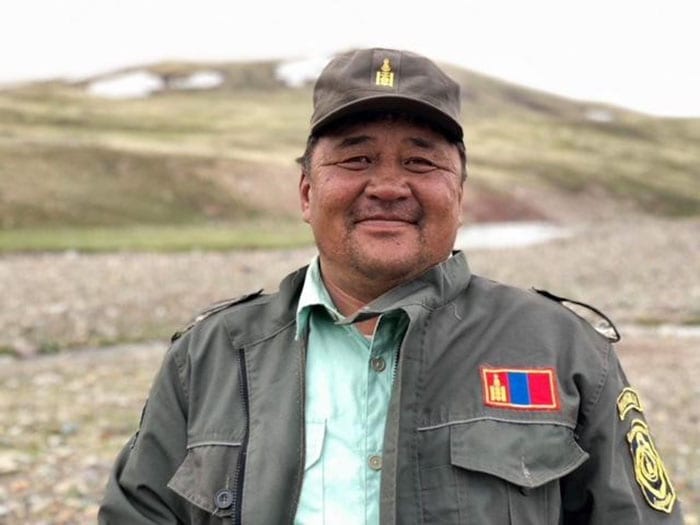 Aside from the snow and ice, what dangers does Erzat face in the park?
He protects the land from three major threats: deforestation, illegal mining and poachers. Which makes his job (and that of all the rangers) inherently risky. Last year, a motorcycle was set on fire to stop a ranger from patrolling his land.
Wow, that is awful. So does Erzat have a family and, if so, how much does he see them?
He does have a family–a big one. He is married and has 7 kids, the youngest of whom is deaf. (I learned that, thanks to some foreign sponsors, she is able to attend the only school for the deaf in Mongolia.) Because the rangers are paid fairly low wages (about US$175/month), their wives and kids often herd livestock to make ends meet. Once Erzat gets this motorcycle, we are hoping he gets to see his family more. Without it, he would be out on patrol for a week at a time–on foot or on horseback–traversing his 183,000 acres.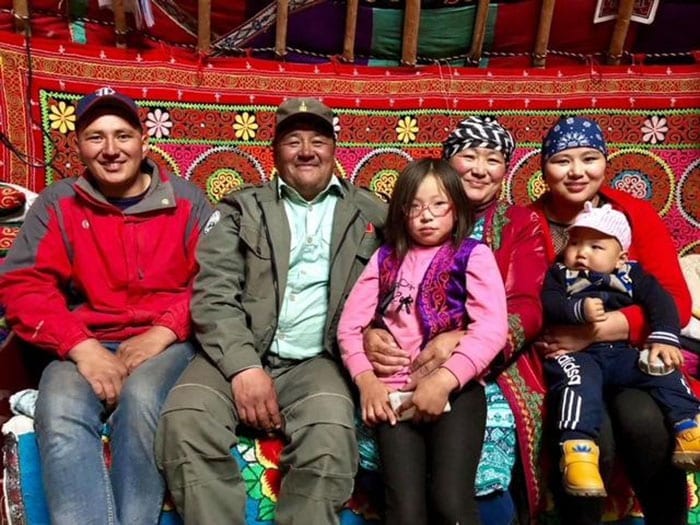 You told me previously that you'd be bringing Erzat a present. What did you end up picking out?
Outside of the Yamaha, part of the tradition is to give the rangers a personal gift. You need something portable and lightweight so I'm going to give him a nice multi-tool and possibly leave my tank bag for his motorcycle.
Sounds sensible. So no Xbox or necktie then?
Ha, no. I meant to mention that Lenovo did another amazing thing on my behalf. Our company donated one Lenovo IdeaCentre AIO 520 to Rally For Rangers and six ThinkPad T480s to the Mongol Ecology Center to help with their operations. The Mongol Ecology Center is an NGO based in Ulaanbaatar and Tucson, Arizona. It was established to ensure a thriving future for Mongolia by transferring best practices to preserve the environment and natural resources a well as Mongolia's cultural heritage.
The thing I've noticed at work is that, when people get wind of someone doing something inspiring, they want to get involved. Before I let you go, Mike, what do you think you'll learn from this trip? You're doing a really nice thing for someone else but I wonder how it might change you as a person.
When I travel, I do so with an open mind and with zero expectations. But I think every time you take a trip, it's supposed to change you. Hopefully I'll come back with some fresh perspective on how I live and incorporate those lessons into my daily life. In all honesty, I don't know what it will be like, what I'll learn or how the trip will change me but I know it will and I look forward to it.
Best of luck on the adventure. We'll all be living vicariously through you while you're gone. If you find any mountain internet while you're there, post a picture or two, ok?
Will do! Thanks.