Becoming the world's leading enabler of intelligent transformation often means Lenovo must pioneer new technology and processes across our own operations. Teams across the enterprise transform rapidly adapt to not only better serve customers and partners, but to internally push the limits of innovation.
In Lenovo's manufacturing hub in Shenzhen, China, this full-scale transformation manifests as the new Lenovo South Smart Campus (LSSC). The state-of-the-art facility, which opened on May 6, is affectionately called a "global mother factory."
"We are at the forefront of the most advanced technologies, where we can develop replicable and scalable solutions that can be exported to all our overseas factories, empower the industry, and foster innovative ideas and products," explained Guan Wei, senior vice president of Lenovo and head of the global supply chain ranked eighth in the world by Gartner.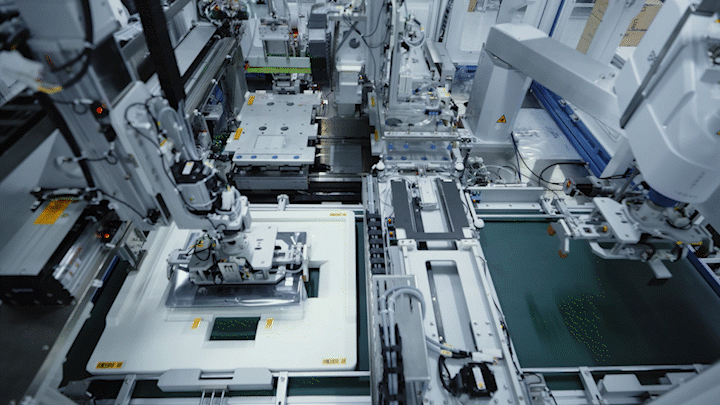 In a sense, this means the LSSC "mother factory" creates powerful transformations that cascade to her "children" around the world. New ways of working—from AI-assisted acceleration of quality assurance to bespoke employee training—are pioneered at LSSC and directly impact the full supply chain.
With a total investment of $300 million USD, LSSC will be capable of rolling out more than 16 million intelligent products annually, potentially creating hundreds of thousands of jobs among Lenovo's partners and customers, both up and downstream along the supply chain.
"LSSC can improve the efficiency, product quality, and resilience of our entire supply chain," Guan added. "It can also serve as an incubation center, helping small- and medium-sized enterprises achieve significant improvements in intelligent manufacturing."
To further increasing efficiency and reducing waste, LSSC features automatic collection and transparent visualization of energy consumption data such as water, electricity and gas, as well as environmental data such as temperature, humidity and discharge in the park and production line. Analysis and optimization across these data points helps create a smarter and more sustainable industrial park.
Defining the cutting-edge of advanced manufacturing
With over 50 product categories and nearly 100,000 configurations for research and development, LSSC can produce a wide range of products, including desktops, workstations, servers, while serving as a R&D hub for cutting-edge products, such as smart modules and home appliances. These offerings are sold in over 180 countries and regions, making the factory a major global player in the technology sector.
Intelligent manufacturing, which uses AI and interconnected sensors, enables LSSC to meet complex order requirements. With the help of Smart Process System (ESOP) and digital 3D operating instructions, LSSC can adapt precisely and seamlessly—meaning almost instantaneous switching from one product or process to another. Customized orders that typically take 10-20 days in traditional manufacturing can now be delivered in just one or two days.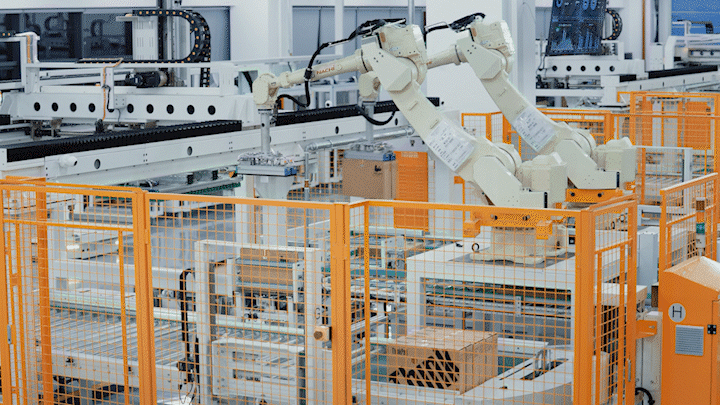 In just one example, computer vision technology automates the inspection of LCD panels with artificial intelligence. Compared with manual, traditional detection, the LSSC is already seeing cost reduced by 50 percent, both efficiency and accuracy improved by 30 percent, and the continuous detection can be carried out 24/7 without breaks.
Currently, LSSC has nine highly automated benchmark production lines and 12 digital solutions. Its control platform is the most advanced, well-equipped, and comprehensive in China's manufacturing industry, being able to operate across multiple facilities worldwide.
"Based on Lenovo's strong R&D capability, the 'mother factory' is progressively integrating and rolling out our innovative solutions across devices, edge and cloud computing, networks, and artificial intelligence businesses, " said LSSC general manager Meng Fanyi.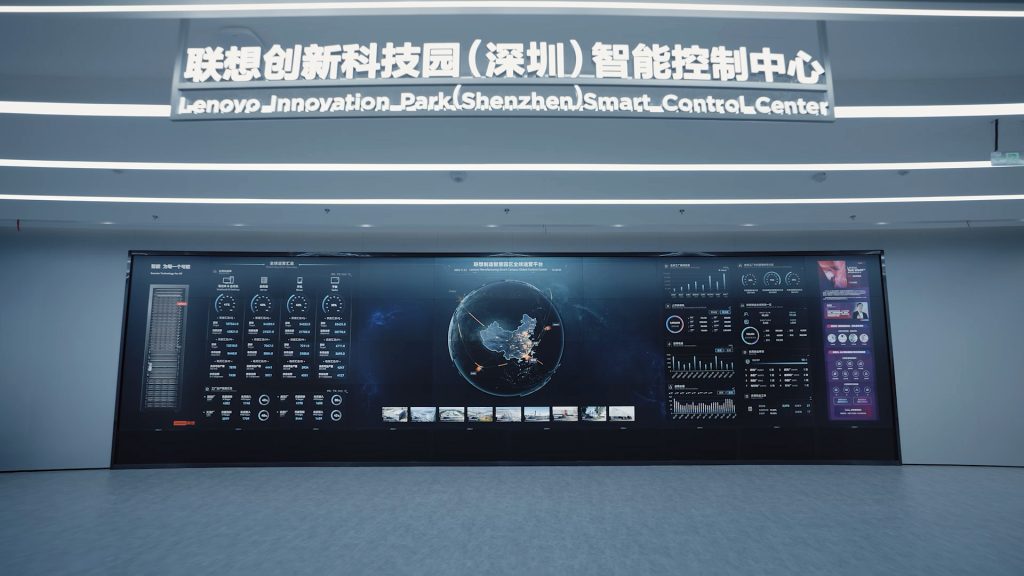 In the years to come, LSSC will expand its reach even further, providing customized products for large enterprises around the world, as well as supporting numerous small- and medium-sized enterprises to incubate new products and explore the possibilities of advanced manufacturing.
Sharing industry expertise, fostering innovative ideas and products
Lenovo's commitment to exporting its proven innovative solutions that originated in Shenzhen has resulted in the factory's expansion onto the global stage.
As early as 2015, the former LSSC (Shenzhen Factory) sent engineering and technical experts to help Lenovo's factory in Mexico build an end-to-end manufacturing system. They also provided "hands-on" training to local employees to ramp up production capacity.
Last June, Lenovo's Hungarian factory began its full-scale production. The factory's initial production lines mirrored LSSC. Now, the Hungarian factory is responsible for manufacturing more than 90 percent of Lenovo's data center products in the EMEA (Europe, Middle East, and Africa) region, as well as about half of its Think desktop and workstation products.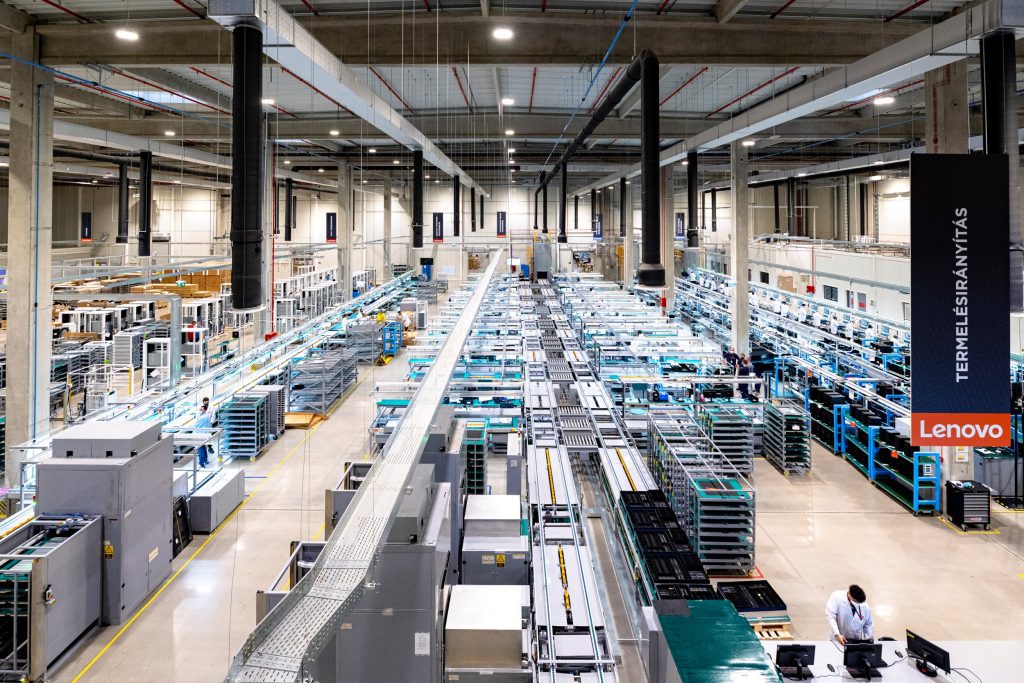 After a fruitful collaboration with multiple partners around the world, LSSC has committed to widening its reach to empower more factories.
On May 6, Lenovo launched "Project Light" for flexible manufacturing, utilizing its intelligent manufacturing capabilities and global supply chain system to transform and accelerate the production of various products. The project provides a full-chain intelligent manufacturing service and aims to build a manufacturing industry cluster for advanced technological products.
Meeting demand for digital transformation talent
As digital transformation builds momentum around the world, the need for equipping employees with advanced digital skills is critical.
LSSC serves as a leading example of human-centric manufacturing, showcasing the world's most advanced level of intelligent manufacturing as well as the capabilities of a highly skilled team—and LSSC has already generated over 6,000 job opportunities.
To facilitate the transformation, the factory' proprietary smart employee management system enables full-cycle digital personnel management, resulting in a 40 percent increase in employee efficiency, a 25 percent improvement in equipment efficiency, and optimized work performance through skill and training course tracking.
To enhance business growth, empower customer transformation and accelerate talent development, the Lenovo Shenzhen Future Center and Lenovo Global Learning Center (Shenzhen) was officially launched on May 5.
The Future Center focuses on Lenovo's latest achievements in AI and metaverse tech, showcasing best practices and solutions while highlighting strong commitment to technology as a driver of responsible, positive change. This is Lenovo's third Future Center in China, following those in Beijing and Shanghai.
The Learning Center has five major academies, which are built on years of experience in global business management, and innovation in technology. It provides relevant, practical, and experiential training with an open communication platform to empower internal and external customers to strengthen their talent capabilities and expedite advances in the digital era.
The centers embody intelligent transformation and exemplify the "integration of digital and real". Just as Lenovo chairman and CEO Yuanqing Yang said, Lenovo is rooted in technology manufacturing and has learned the necessity of accelerating the deep integration of the digital economy with all aspects of the enterprise.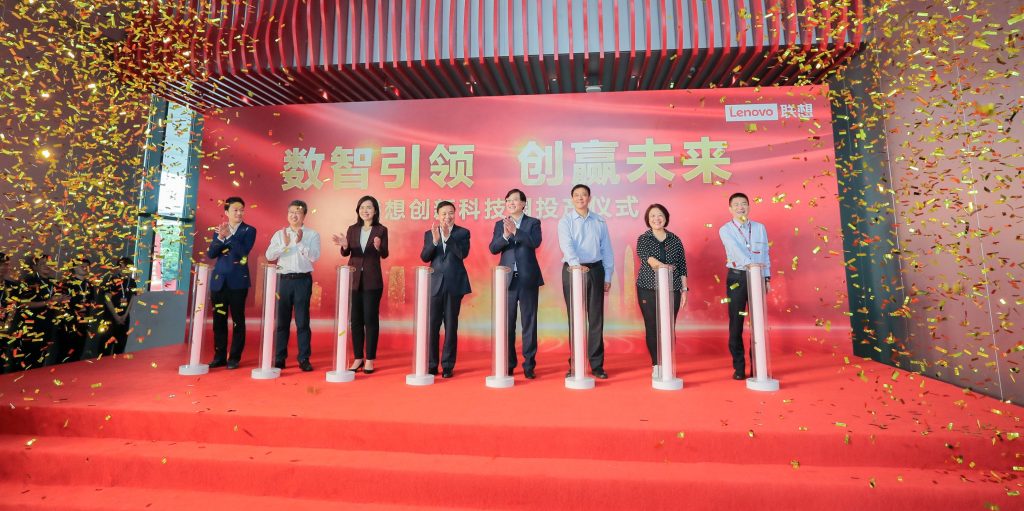 He added that a sound industrial ecosystem is the backbone for high-quality development in manufacturing, and Lenovo is committed to playing the role of a leading enterprise through strengthening coordinated development with small and medium-sized enterprises. This will effectively drive the core competitiveness and promote the development of the industry chain, as well as contribute to the acceleration of the construction of more world-class advanced manufacturing clusters.