UX Engineer Ray Chen on listening to gamers, increasing diversity, and redesigning the Lenovo Legion line
Gamers often face pervasive and inaccurate stereotypes covering everything from body type to age to profession. Technology design and function can certainly be more inclusive. One way Lenovo is taking this on in gaming with the Lenovo Legion brand is by using diverse, deep feedback to inform user experience (UX) design.
Lenovo Legion launched in 2016 to bring Lenovo's expertise to gaming, and the team behind it has been restlessly seeking enhancement through community engagement and embracing the users. Learn more about the latest updates and enhancements to the Lenovo Legion line announced at CES 2019 right here.
To break down how the UX team taps into a global network of gamers, we sat down with Ray Chen, a human factors engineer in the user experience design group. Ray was on the ground level of the "Stylish on the outside. Savage on the inside." transformation of the Lenovo Legion line.
---
Let's start with a quick introduction. What do you do as a "human factors engineer"? That's not exactly a common job title.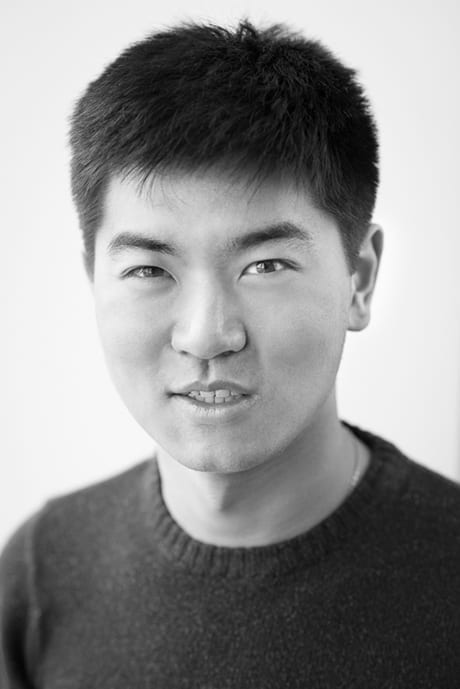 As a human factors engineer, I'm the UX rep for the products that I cover. In a sense I have two main stakeholders—the end-user and our own Lenovo team—that I deal with and it's my job to make sure both sides are in a win-win situation. On the Lenovo side I work with the product managers, development, marketing, etc. to make sure things such as the port layout, keyboard travel, etc. are up to the standards our customers want. On the user side I am constantly running studies and talking to people to make sure that I am hearing their needs and concerns. This can include anything from online surveys to actually visiting people in their homes.
Why invest so much effort in directly engaging with the gaming community?
How can we design for our real users without talking to them and understanding what they want? You need an intimate understanding of pain points and wish lists, incorporating different perspectives from around the world.
We still want to have a distinct and recognizable Lenovo product that fits into our ecosystem. The trick is in catering meaningfully to the unique gamer audience and experience.
How has technology changed user interaction?
For starters, we can use different platforms to talk to people almost anywhere, and we can do so on their terms. If we want an authentic look at someone gaming in, say, Australia, they can use their smartphone to create a video of their actual gaming space and get into the details of what does or doesn't work well.
We can complement that kind of in-home insight with more traditional focus groups to have a more holistic and authentic understanding of devices in different environments.
With Lenovo Legion, you used three different feedback approaches, right?
Yep. Here's the overview:
Ethnographic: In depth, in-home interviews that go beyond figures and get into emotional, qualitative, and more comprehensive insights.
dscout: App-powered and crowd-sourced so we can invite very specific geographies and demographics.
Focus Groups: Traditional approach to evaluating design through structured conversations.
Let's take those one at a time. Walk me through the ethnographic study.
The crux of this is seeing users going about their daily lives and interviewing them about their lifestyles and habits. So, for example, we focused on PC gaming during the actual hours of play. This could be early morning, afternoon, or even way past midnight. And we see actual setups—overhead shots of clean or messy desks, bedrooms, basements, even living rooms with the whole family involved.
It's worth noting that this was not Lenovo-specific. There was a mixture of desktops and laptops, including from other companies, because we wanted authentic, open insight.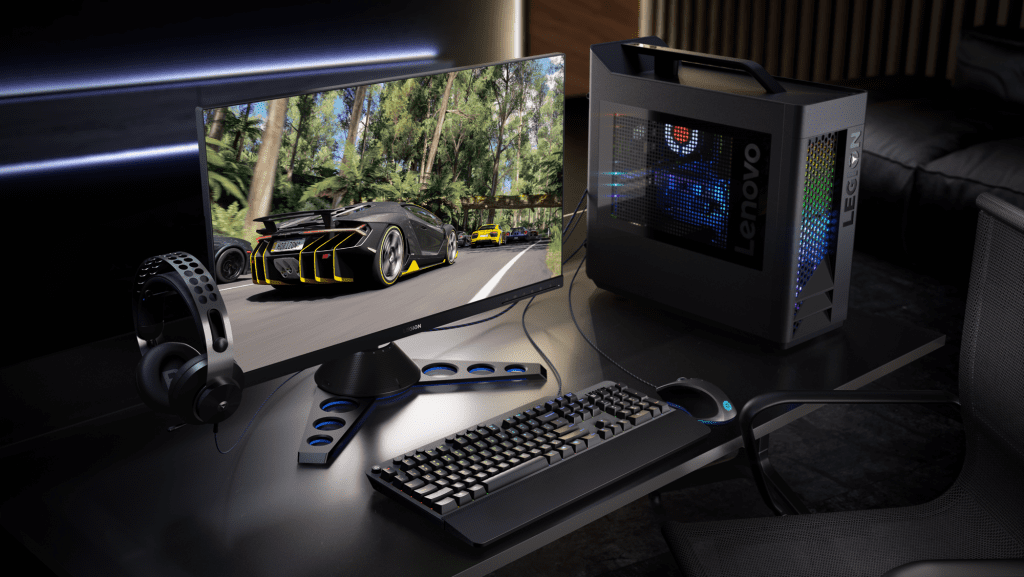 Who did you interview?
We filmed video interviews of dozens of gamers. We kept this to U.S. cities, in part because of the need to visit participants in their homes. All told, we had about 48 hours of interviews.
Getting to meet people from all different backgrounds was fantastic—professionally valuable but also personally fulfilling. We talked to lawyers, biostatisticians, accountants—all playing games. I remember this one airline baggage handler who had huge, decked out system. He played for around 60 hours a week, but he certainly didn't match the usual stereotypes. The experience definitely widened the UX team's perspectives and appreciation for gamers.
With that kind of access, what were some of the things you learned?
Some of the lessons were simple, but seeing the gear in real-life scenarios really brought a few things into focus.
Cable management was big. People needed longer power cords to allow flexibility and mobility. They also wanted cord straps to keep things tidy in homes or when traveling.
Cleaning. Dust builds up in devices, especially ones with fans whirring to keep processors cool during gaming. So we considered ways to make cleaning faster and easier — think removable lint traps like in a clothes dryer.
Customization and buying experience. A lot of people love to build their own machines, or at the very least customize them with specific internals. For Lenovo Legion, this meant looking at PC part selectors, assembly kits, and similar ways to empower users.
Gamers are everyday people like you and me. In our research we didn't see the stereotype of someone who lives in their parent's basement and doesn't have much of a social life. We talked to a diverse range of people that included lawyers, parents, and biostatisticians. In fact gaming can be one of the most social hobbies. We found two couples who met while gaming!
Also, having the actual videos to share internally gave us a tool to make the customer real for all our stakeholders—to bring our users to life and add more heart to the UX efforts.
A lot of that is the sort of insight that isn't exactly glamorous, but I'm sure it can really make or break the user experience. Let's jump to dscout.
In some ways, it's a shallower but far more far-reaching version of the ethnographic interviews. Still qualitative, though, and open-ended in terms of what participants share. dscout is an app people download and then invite others—often companies—to solicit feedback, reviews, criticism, etc. They can even submit videos of themselves or, for example, a PC they may be reviewing. And then they get compensated for their time with designated "reward" amount.
Part of the beauty of dscout is that we can ensure diversity, by factoring in age, gender, race, location, income, and other parameters. We can have an initial pool of hundreds or thousands of potential participants, and then we can choose from there. We can talk to people in places that we probably wouldn't visit. We have data points from South America, across Europe, the U.S., and Australia.
What were you exploring with dscout?
We used it to dig into the world of video game streaming. This is a growing market, with more and more ways to live stream content with huge audiences available and interested. We know the popularity is soaring, and Lenovo hasn't launched any streaming-specific hardware or software. Given all the options available to gamers, we wanted to hear directly from them about likes and dislikes.
We wanted to build out a journey map for a streamer, from consideration to launching an active stream. What are the key pain points? In that first-time setup, what did you choose and why?
We spoke to people whose ages ranged from 18-44 across the US. It was a mixture of professional streamers who have a regular audience and amateur streamers who stream for their friends to watch.
Not surprising that dscout skews a bit young, given the need to use the app and shoot videos. So what did you learn?
The cool thing is just how fast the data comes in. The number of respondents and flexibility was fascinating. And seeing people who are really doing professional work—think the graphic design and overlays to distinguish an avatar or streaming channel—was inspiring.
The qualitative insight is really valuable in just understanding the demographic better. In a lot of the videos dedicated to streaming, people freely complained about or praised devices they used. That sort of sincere, unprompted commentary is huge for those of us in the design world.
Let's shift from the in-home experience to more traditional focus groups. What's the story behind the sessions that informed the 2017 redesign of the Lenovo Legion line?
Focus groups let us guide a discussion and get into the weeds with specific products and potential designs. This is where we can unveil concepts before they move into production, which makes it invaluable. And because of the structure, we can quantify the data more easily and both rank and aggregate feedback.
We looks at our products as well as competitors, getting reactions to the aesthetics and the functional layouts. This is live-streamed and live-translated for our teams around the world, too, to help with immediate interaction and transparency across the enterprise.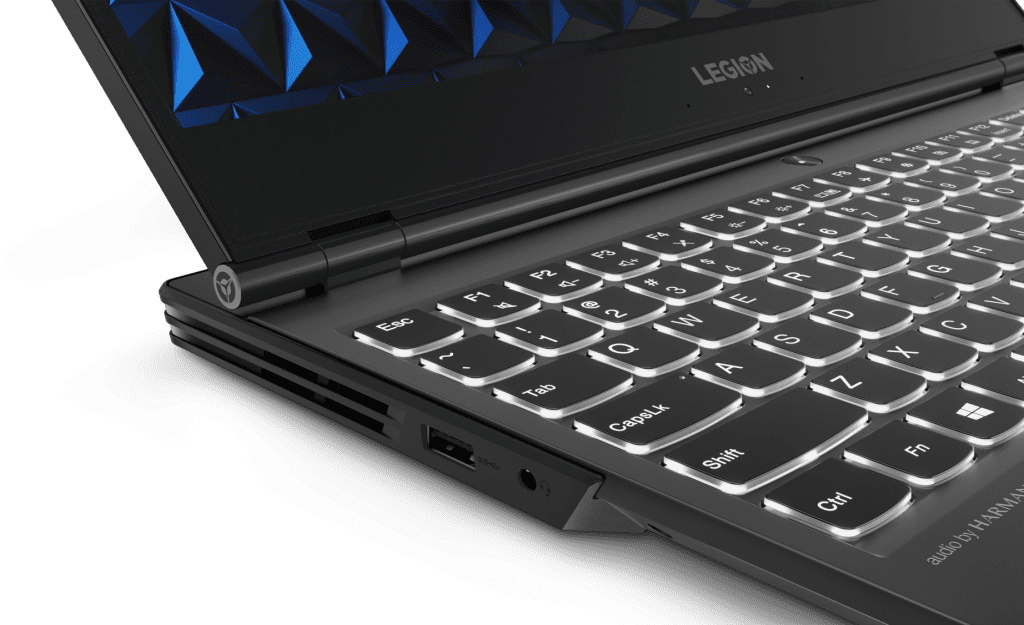 What's the process for evaluating design concepts? Lenovo Legion underwent a pretty radical overhaul.
We had three major Lenovo Lenovo designs to critique: the last-gen IdeaPad and IdeaCentre Y series, and what we called Magical Minimalism and Ultimate Utilitarian concepts. These were two very different approaches to the new Lenovo Legion. Minimalist kept things elegant and versatile—something that can be used more discreetly in public or in business situations. Utilitarian was more rugged, aggressive, eye-catching, and in line with traditional gaming laptops. We asked for reactions and preferences to all three.
We also do 2D image reactions as well as physical models. This is to compare the online shopping experience to in-store or hands-on—and often those are very different.
We used a specific system to align reactions with simple, cartoonish animations. This breaks through language barriers and gives options like inspiration, pleasant surprise, disappointment, fascination, amusement, disgust, and more.
Who did you talk to?
We held sessions in China, Germany, and the U.S. We emphasized China because it's our largest gaming market. We had more than a hundred participants, whittled down through a broad screener. To match our current understanding of gaming demographics, we kept the groups to a nearly equal ratio of female to male. We also included age ranges of 18-45 and set a cap of 30% for the student demographic.
What did you learn?
The biggest takeaway was the preference for our minimalist design, but without compromising a purposeful and authentic approach. People didn't necessarily want to broadcast that they were gamers, you know? The more elegant form factor with the killer functionality and specs really won out. That helped lead to the slogan around the current Lenovo Legion line: Stylish on the outside. Savage on the inside.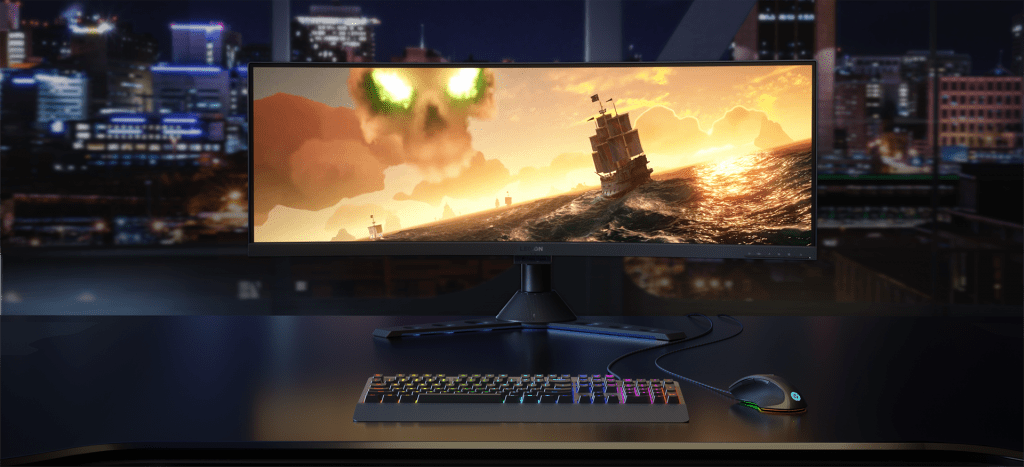 There were other choices we made in line with the results from the ethnographic studies, too—each reinforced the other. This included front-facing ports, carrying handles on desktop PCs, and easy upgradeability of the internal components.
Plus, in person sessions like this help us to gauge how deep someone's convictions are. You know, how passionate are you about something as specific as USB port locations? Sometimes, the answer is very, very passionate.
Any surprises for the focus groups?
At the end, we asked people for their final thoughts, whatever they might be. This was hugely impactful, and in a way more informative than the data breakdown of the formal session. Definitely more memorable. That's partly just the chance to be candid and freely share information, similar to the ethnographic study. We put a lot of passion into UX design, and maybe that's why the personal, open insight from customers is so valuable.
One of the groups started describing the different PC designs through car analogies: "The Minimalist design was like an Audi or BMW, the Utilitarian design was like a Hummer, and the original Y-design was like a Skoda." I think this analogy was really powerful in the research readout as it showed the type of buyer we'd be attracting with the different designs.
All of that informed the current Lenovo Legion lineup, right? How do you feel about the outcome?
The design is great, I think, and really reflects what we heard from customers. Stylish and savage, with a lot of thoughtful decisions. Aside from the aesthetics, we paid special attention with the thermals, the port layout, and also cable management on the desktops.
Reviews have certainly been positive. We plan to do additional focus groups and studies in 2019 and will hear reactions directly from gamers. My team—and Lenovo broadly—enjoys being iterative and innovative. Rapidly adjusting to customer needs and incorporating new technology is what makes my work exciting and rewarding.