At a time of rapid development and transformation in the tech industry, the importance of ethical business leadership is more critical than ever.
With advanced functions like 5G, artificial intelligence, and big data, the fourth industrial revolution poses a fundamental question to authorities, developers, and users alike: as tech becomes more intimately linked to its users and further integrated into our lives, how do we navigate this new landscape in a safe, responsible way?
This burgeoning question is leading organizations like the Groupe Speciale Mobile Association (GSMA)  to launch a call to action to device makers, software companies, equipment providers, and internet companies, and invite them to unite on a pact of ethical leadership principles to deliver what matters most to digital citizens.
Launched in 2019 at the World Economic Forum in Davos, the GSMA's Digital Declaration outlines three pillars central to responsible business leadership in the digital era:
Extends consumer trust for the digital age
Promises inclusive growth and opportunities for all
Ensures an environment fit for continued innovation
In partnership with global communications firm Edelman, this week the GSMA issued its report: "Navigating the era of responsible leadership in today's world: A perspective from leading technology executives". The report showcases how Digital Declaration signatories like Lenovo are delivering concrete actions to embrace ethical business leadership.
Lenovo's brand vision of "Smarter Technology for All" homes in on the element of inclusion as a driving factor in both responsible business leadership, but also innovation. To truly deliver universal user experiences and solutions to a diverse world, Lenovo recognizes that the first step involves an inclusive workforce.
"If you're able to tell me – and this is consistently validated by data – that a diverse team is more creative, more productive, and therefore more likely to win, then I'm not doing my job as a business leader and bringing that reality to bear if I don't share that commitment," says Torod Neptune, Vice President of Worldwide Communications and Chief Communications Officer.
The report goes on to detail inclusion initiatives as a "secret sauce" for many companies, with diverse perspectives of gender, race/ethnicity, orientations and abilities leading to better innovation.
For Lenovo, that diversity of thought is derived from its employee resource group (ERG) programs, which create an open and positive organizational culture that drives meaningful change.
"ERGs bring together employees based on shared interests, backgrounds or life experiences, and help to provide support for both career and personal development," says Neptune. "They play an integral role in increasing cultural awareness among employees and providing authentic, hands-on experiences."
Read the full Digital Declaration report, here: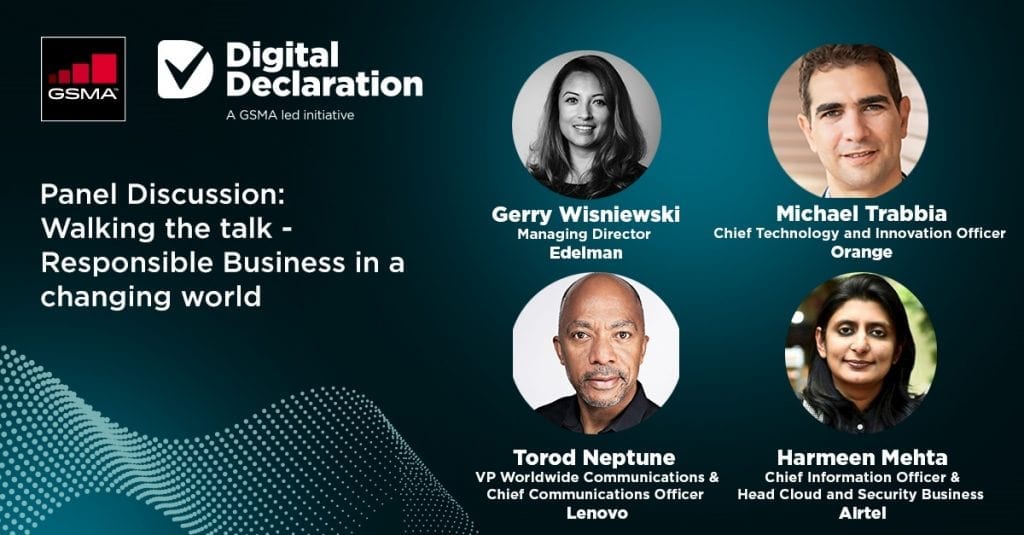 Join the Digital Declaration panel on Thursday, December 10, to hear more on what responsible business really means for trust, innovation, & inclusion. Register here.