By Laura Quatela
SVP & Chief Legal Officer, Lenovo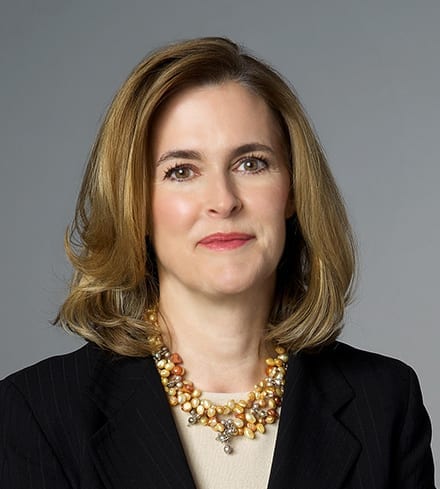 The kinds of companies that win the long-standing allegiance of customers go beyond profit-seeking to a larger purpose: in our case, Smarter Technology for All. It's what Lenovo believes, and this is part of what drew me to the company three years ago. The impact technology can make on the world is a great equalizer, enabling everyone to participate in, and to help shape our global society.
In leading Intelligent Transformation, Lenovo understands that Diversity & Inclusion underpins everything we do. Intelligent Transformation applies new technologies to devices and data center infrastructure to create powerful solutions. "Fueling" this new tech is big data analytics, machine learning, cloud computing, edge computing, 5G, and artificial intelligence.
These personalized solutions are coming to fruition now in devices like our Smart Clock with Google Assistant, Yoga PCs with smart features, and Smart Tabs with Amazon Alexa. Considering that, by next year, Gartner predicts there will be 20.4B connected things in the world, this "fourth industrial revolution" is well on its way. Businesses too are seeing the benefits of Intelligent Transformation with integrated and optimized hardware, software, services, and solutions. From Smart Manufacturing to Smart Logistics to Smart Healthcare and beyond, Intelligent Transformation touches nearly every industry and every customer.
Intelligent Transformation coupled with globalization underscores the D&I imperative. As the world becomes a smaller place and cultural diversity increases within the workforce, within markets, and within relationships with suppliers and partners, businesses are responding with new policies and guidelines for employees, new products and services for customers, and new ways and places to innovate.
From Lenovo's start, D&I has been the company's competitive advantage. It's inherent in our DNA, and it's taken us from a $3B to a $45B company. We've ingrained it in our business processes, operations, and teams. But what's good today isn't necessarily enough for tomorrow. We know there's more work to do, insights to gather, and trends to address. That's why you'll see us increasing our efforts to tell Lenovo's story, reflected in our first D&I report in 2018, and to be "in the room" for key discussions about D&I like Inclusion in the Workforce.
On March 7th, we'll convene experts from industry, business, and academia to share best practices around rooting D&I in company culture. We'll share our point of view on how new tech enables D&I, and how D&I is a critical component of Intelligent Transformation. Attendees will hear practical advice on how to create a D&I roadmap for their companies while avoiding "piling on" with non-strategic programs. I'll also discuss my initiatives to set a D&I example within my own organization, and the results we've achieved. Watch the livestream here.
As a senior female executive, I'm energized by the challenges and opportunities in front of us. I'm also proud to represent a technology company driven by a mission that is inherently inclusive: Smarter Technology for All. Four powerful words that for Lenovo brings a responsibility to Diversity & Inclusion in all that we do.