Lenovo provides 380 laptops for students and teachers at Orealia Kelly Primary School through Project INSPIRE pilot program
Lenovo recently established a partnership with the Anguilla Initiative – a US-based non-profit focused on improving the quality of life of Anguillans. Through the partnership, Lenovo has provided 380 laptops to support Project INSPIRE, a joint initiative between the Anguilla Initiative and the Anguilla Department of Education that addresses the need for a national e-learning program and integrates digital technology throughout its curriculum.
Lenovo's support of e-learning initiatives in Anguilla began in 2019 when the organization hosted its North America President's Club on the island. Struck by Anguilla's natural beauty and the hospitality of locals, Lenovo employees were excited to learn about the 'Books & Bins' program, a local initiative that enables visitors to donate school supplies and books to nearby primary schools. Wanting to make a lasting impact, Lenovo worked with Anguilla's Ministry of Education and made its first donation of 50 laptops to Vanterpool Primary School in 2020, with an additional 40 laptops provided in 2021.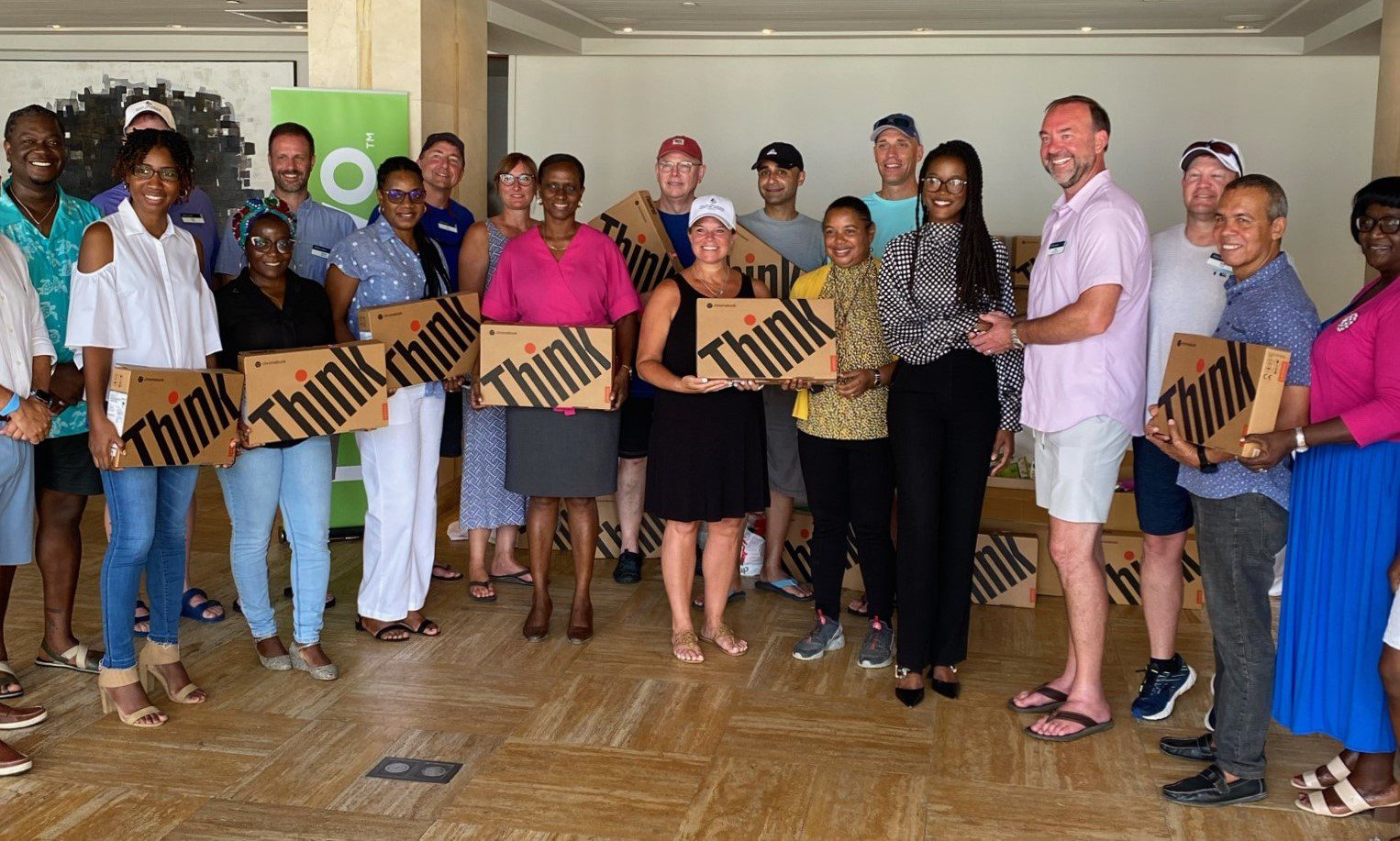 With Lenovo's help, the Anguilla Initiative recently launched—Project INSPIRE—a pilot program at Orealia Kelly Primary School for the 2022-2023 academic year. Lenovo's contribution has provided all teachers at Orealia Kelly with an upgraded Lenovo 14-inch laptop designed for high performance, and all students with a Lenovo 14-inch device designed to accommodate the demands of hybrid learning.
In addition to providing new technology for teachers and students, Project INSPIRE is committed to offering high-quality training that empowers teachers to provide transformational educational experiences to the children of Anguilla.
For more information about Project INSPIRE, visit anguillainitiative.org/project-inspire