As a child, Madilyn Rhoney liked to build things. Her favorite game was turning individual Lego blocks into cities. "As a kid I loved Legos, and I loved building," Rhoney said. "I wasn't into dolls. I loved logic puzzles, like Sudoku."
She's still interested in building things today as a freshman engineering student at N.C. State University. "I always wanted to do engineering growing up because I loved the STEM fields of Math and Science. Those were always the subjects I enjoyed the most."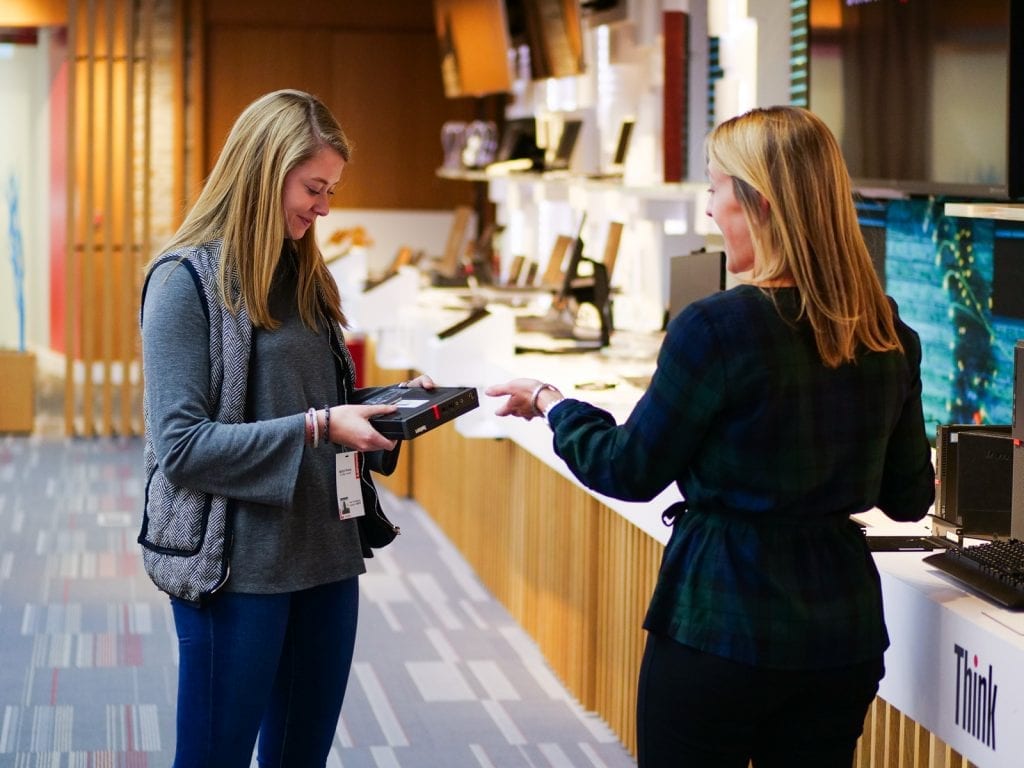 Despite more attention to the issue of women in STEM, Madilyn says still she's outnumbered by men in her engineering classes. Statistics unfortunately back that up. In the U.S., only 18.7 percent of undergraduate degrees in engineering and engineering technologies are earned by women.
Madilyn is bucking the trend. She credits her parents, who are both engineers, as the biggest influence on her decision to pursue a STEM career. Her mother works in computer science, while her father is a civil engineer. "They've always said they could see me being an engineer one day. In high school I struggled in science classes, but they encouraged me and always supported me."
Her story illustrates, and studies show, the importance of getting girls into STEM early and the impact of role models. Madilyn says she feels blessed to have a strong support system, and offers this advice to others who may not: "I would definitely say that they should still pursue it and get involved in clubs in your school and take courses that are going to challenge you."
Part of that means being open to new experiences. Recently, she toured Lenovo to learn more about the technology business and product design and development from some of Lenovo's female experts to help her shape her career path. Ali Ent, industrial designer, Lenovo showed her how a female perspective can lead to design enhancements that make a product like a ThinkStation workstation easier and faster to service.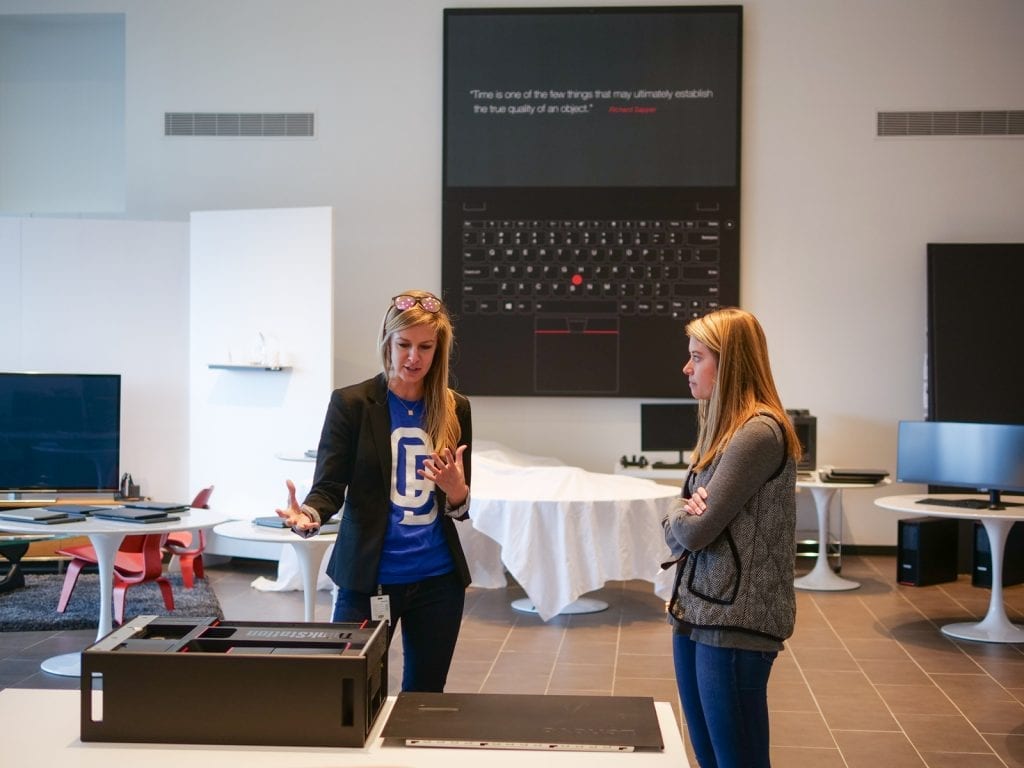 Lenovo is targeting the entire pipeline in a variety of ways through education, experiences, and creating role models. Laura Laltrello, vice president and general manager, Services, Data Center Group, Lenovo recognizes this and spoke recently about the need for meaningful mentorships and practical internships at the Women's Global Forum Meeting 2018.
Lenovo supports diverse students in STEM from before, during, and after college – from partnering with NAF (National Academy Foundation) to teach high school students to create mobile apps to creating internships through Wake Tech Community College to the Lenovo Foundation's focus on supporting diversity and STEM education globally.
Lenovo also supports the scholarship Madilyn won from the NC Tech Association – it's targeted to a female high school student from North Carolina pursuing a degree in a STEM field with emphasis on technology and engineering.
As the pace of technology quickens and the world becomes flatter, the need for diversity within the workforce matters even more. This is the talent that will build the next generation technologies that will impact the world.