"How do we become better?" questions Johanny Payero, Sr. Manager at Lenovo. She credits this inner monologue frequently in achieving her goals. Another often-asked question in her conversation: "How does our family benefit from my success?"
"Hispanic Heritage Month means a time to highlight our history and parts of our culture that have shaped who we are," says Payero. "It's also a time to celebrate and collaborate with members of the community." In 2011, Payero joined Lenovo in the workstation business unit. When she came onto the team, "we were averaging 10,000 units a year," she reminisces with a laugh. "It was very small, compared to, well, now it's almost a two billion dollar business."
After a few years working in the workstation business unit, Payero moved to Lenovo's original equipment manufacturer (OEM) division, where she works now to ensure the continued success of her team.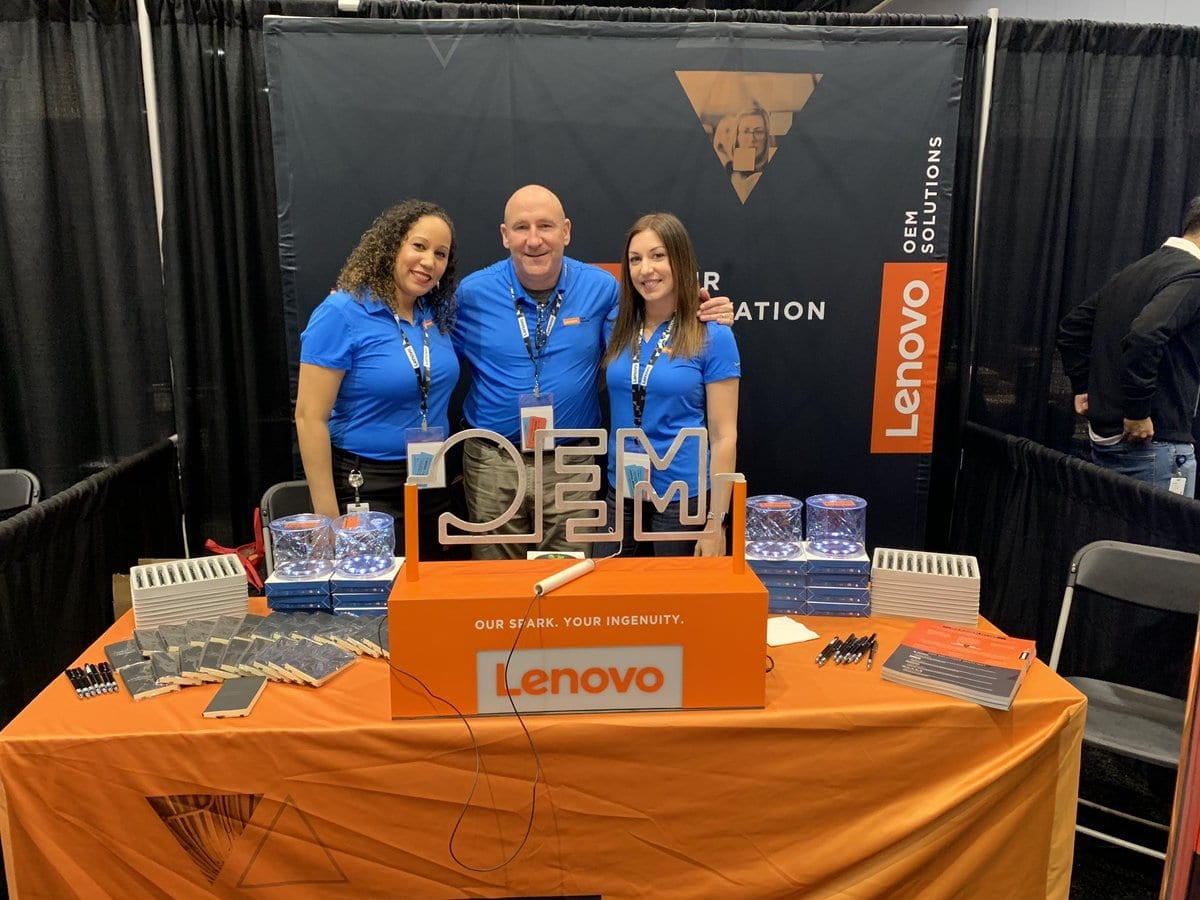 Raised in Queens, New York, but born in the Dominican Republic, she comes from a "very large family," with "very large" still being an understatement. Along with her brother, Payero grew up with 35 first cousins, all within about a five-year age gap of one another.
Apart from her family, Payero had few people she could relate to culturally when growing up in Queens. Amidst the vast melting pot of the city, she wanted to become a pioneer for her family. "I think that taking one's family name, one's culture, and one's heritage to the next level in terms of raising awareness, adding value, and giving back," Payero adds, "is just a natural, cultural identity of being Hispanic."
Payero only spoke Spanish when she began bilingual classes at her kindergarten. At lunchtime, she recalls her first cultural shock—being surrounded by classmates with their lunch boxes packed with PB&J's and ham and cheese sandwiches while she had leftover rice and beans in a small container.
Partway through her first year, her teachers asked her to bring her parents in for a meeting. Payero feared the worst. During the meeting, she translated what the teachers told her to her parents. She didn't believe it – her teacher said Payero far exceeded expectations for the bilingual class, so she recommended her for the fully English speaking class.
"That was the starting point of how I have been able to grow in my career, personally, just all around," Payero remarks about this meeting. From that moment, Payero knew she was capable of bringing pride to her family through hard work and diligence. She told herself, "I can do anything. I can overcome any challenges."
In third grade, Payero won runner up for a state storytelling contest. "I still have the plaque that says I won," she laughs. English, once a barrier for Johanny, became a tool she wielded with passion. In high school, she traveled all over the state as part of an organization promoting resources for youth education and career opportunities.
She then graduated Georgetown University with a Bachelor's degree in business. "I think I embraced my culture most during my college years," Payero says. "That's where I felt like I had to find an identity that I could associate with."
Through her Latina sorority, Payero connected with alumnus in the positions of lawyers, doctors, and political activists. Meeting these powerful people inspired her to assert: "I associate with being Hispanic, and I'm proud of it."
This is part of our series celebrating National Hispanic Heritage month.