Lenovo is partnering with Prudence Foundation in the second edition of the SAFE STEPS D-Tech Awards, to find and fund technology solutions that save lives before, during or after natural disaster events. Lenovo wants to harness and empower the technology and creative know-how of entrepreneurs and charities to achieve better natural disaster preparedness, recovery, and resilience. 
Disaster response in Asia Pacific has become critically important. Climate change is set to increase the incidence and impact of natural disasters, or shift them to areas that have not experienced them in the past. In Asia Pacific, this demands forecasts and preparation to ensure communities are prepared to withstand the challenges of natural disasters and climate change. 
Last year the region was plagued by typhoons, flash floods, earthquakes, volcanic eruptions, and wildfires, with thousands of people losing their lives. Since 2000, more than 40 percent of the world's natural disasters have taken place in Asia Pacific, resulting in around 800,000 deaths, and affecting more than 3.2 billion people. The economic damage is equally alarming. In 2019, the annual economic loss for Asia and the Pacific was US$675 billion and China, India, Indonesia, and the Philippines, the top four natural disaster-prone countries in Asia, are expected to lose US$380 billion each year between 2016 and 2030, because of natural disaster events.  
So, natural disaster preparedness and collaboration to reduce impact across all sectors has never been more important.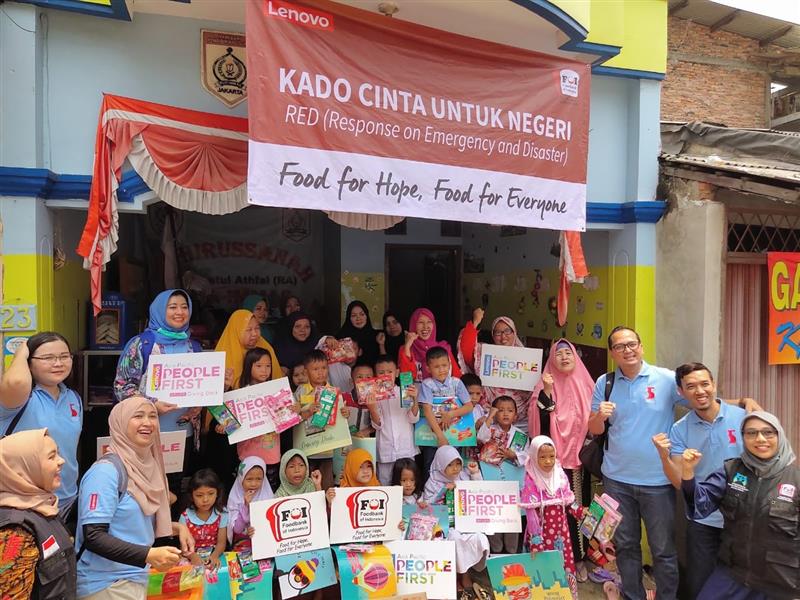 Despite increasing sophistication in response, relief and recovery efforts, current solutions on the ground are far from reaching their full potential. Disaster technology, or D-tech, can play a vital role in improving the resilience of communities impacted by natural disasters and reducing the devastating effects. D-tech has huge potential to be a game-changer for good, with a comparable positive impact as other technologies such as edtech, fintech, and medtech.  
D-tech solutions help governments, communities, and businesses reduce the impact of these natural disasters. Early warning systems provide valuable time to evacuate high-risk areas, while maps rendering real-time information can help citizens and first responders navigate affected areas safely and efficiently, and aid in finding missing people. One such solution was the NASA FINDER, which was developed in response to the 2015 Nepal earthquake which led to 8,669 deaths and injured an additional 17,866 people. The suitcase-sized device enabled search and rescue teams to scan debris for survivors by detecting human heartbeats and respiration under 20 ft of solid concrete and 30 ft of rubble. The use of technology following the earthquake was crucial to the rescue operation.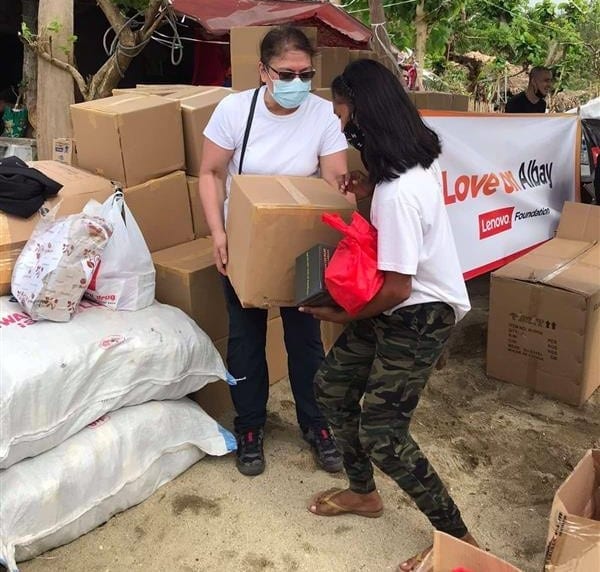 Other tech solutions can be used to prioritize resources and aid, re-establish communication and electricity supply, provide medical assistance, track, and trace individuals, and distribute food, water, and sanitation. Humanitarian organization Missing Maps, for example, uses data to create base maps of vulnerable places in the developing world, helping international and local NGOs and individuals provide relief and help to rural communities during a crisis or natural disaster.  
The critical role technology plays in disaster preparedness and recovery is increasingly becoming recognized. Lenovo is the Technology Partner for second edition of the SAFE STEPS D-Tech Awards, in partnership with Prudence Foundation, together with Humanitarian Partner International Federation of the Red Cross and Red Crescent Societies (IFRC). The Awards find, fund and support technology solutions that save lives before, during or after natural disaster events. 
Lenovo aims to combine the power of world-class technology solutions with the creativity and know-how of local entrepreneurs and charitable organizations, to achieve better natural disaster preparedness, recovery, and resilience. The Lenovo Foundation is contributing US$50,000 in cash grants to the runners up in the For-Profit and the Not-for-Profit categories. In addition, Lenovo is supporting in-kind through volunteering time from senior leaders in reviewing and judging the applications, products, services as well as providing consultancy to the winners.  
Finalists will pitch their solutions to a panel of judges in June 2021.