Lenovo brings technology and opportunities to communities around the world, and we always strive to do so inclusively and sustainably. Pulling from our latest sustainability report, this infographic highlights a bit of our work across six continents.
View below or download the PDF.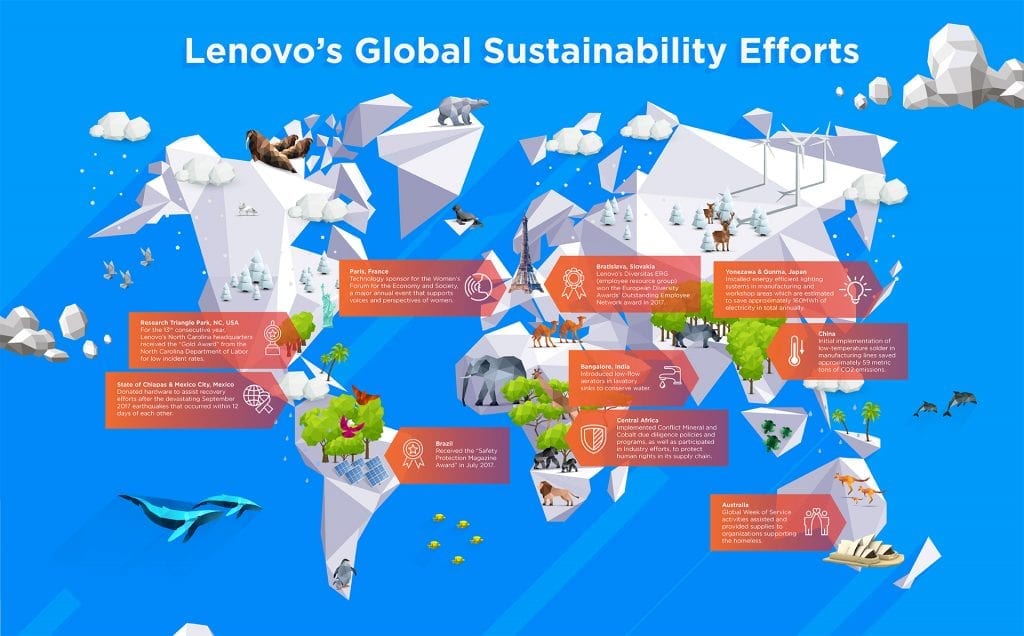 To learn more, check out our CEO Yuanqing Yang's article on LinkedIn and our infographic of major highlights from the sustainability report.