This week we held our annual Tech World event in Beijing demonstrating what Intelligent Transformation means for partners, customers and consumers today—and for the future.
Lenovo is one the only companies with all three elements needed to drive Intelligent Transformation: We make the servers that house the data, the algorithms that make sense of it, and the computing power to collect and analyze it. No one can match the depth and breadth of our global product portfolio. We're now the #1 provider of global supercomputing, and we have the fastest growing ultra-large-scale public cloud infrastructure, hyper-convergence, and active placement in the field of edge computing.
This powerful recipe of capabilities brings tremendous possibilities. Here are some of the key areas we focused on at Tech World:
Putting It All Together – Using Data, Computing Power, and Algorithms
While smart speakers, smart door locks, and driverless cars certainly help us live better, these devices only partially reflect the potential intelligence of technology. We see AI really taking off first in commercial, vertical industries with the biggest promise in manufacturing, industrial maintenance, medical care, education, and retail industries.
We demoed our Unmanned Store during a live video interaction from the booth outside the keynote stage. Viewers saw first-hand how easy Lenovo has made it to walk into a store, grab the items you want, and pay—all automatically. No cashiers and no swiping a credit card. Read more about the store and how we're using AI in retail.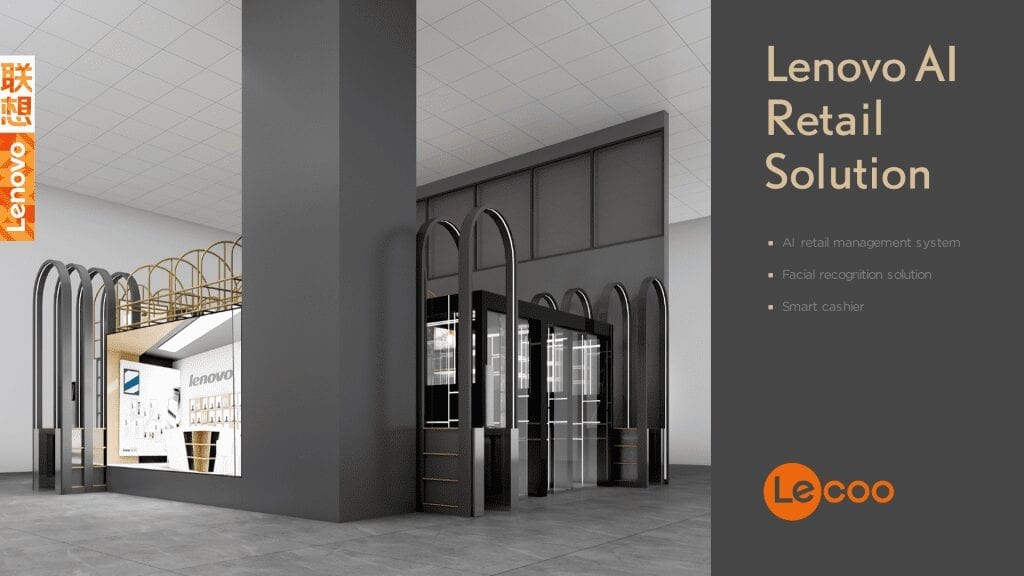 The Lenovo E-Health system uses cutting-edge deep learning algorithms, a powerful LiCO computing platform and the expertise of medical professionals to diagnose diseases such as liver tumors. We're a co-founder of China's National Engineering Laboratory of Medical Big Data Application Technology, and we're working closely with top Chinese hospitals, including Peking University Shougang Hospital to drive the E-Health project. With more and more medical data coming in, algorithms are continuously getting better at improving diagnostic accuracy.
The Lenovo HoloTable, a gesture-driven, interactive holographic display, shows the process of CT reconstruction of a liver through a 3D hologram to help doctors plan surgeries. While a pilot project, we'll continue to work with hospitals to bring this type of technology to real medical treatment scenarios.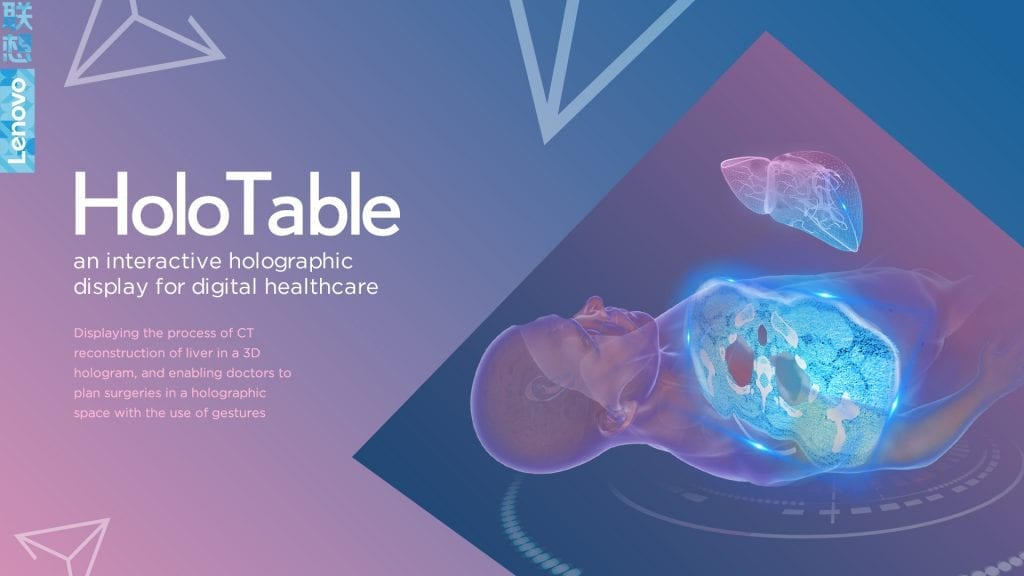 Also at Tech World 2018, we released the daystAR platform and stARkit SDK to encourage developers to create applications that help commercial customers use smart glasses driven by artificial reality (AR) to improve their business. The daystAR platform and stARkit developer kit and operating system include: stARkit-Device, stARkit-Cloud, daystAR software, stARemote, and stARview.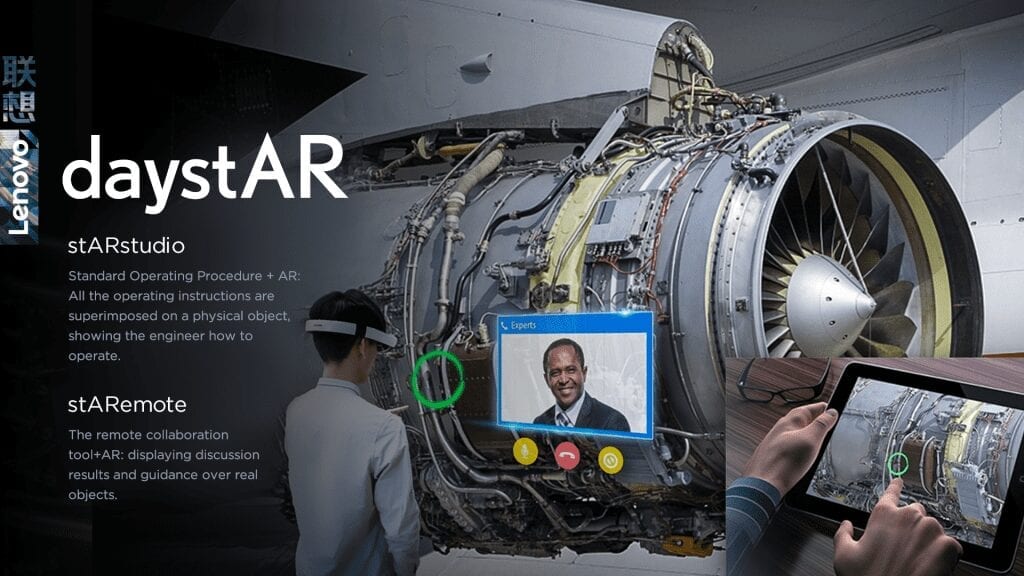 We also announced a 10 million RMB prize pool for developers making new and innovative apps for Lenovo and making public our software developer's kit (SDK) for the AR Mirage headset.
Creating the Next Generation of Smart Devices
We also launched a new series of Lecoo products in China, including smart lock, smart cleaning robot, and smart purifier. Intelligent PCs, tablets, mobile phones, smart speakers, smart displays, and AR/VR devices are only part of the near future. We're also thinking about creating new models to connect non-networked devices to the Internet to access cloud content, cloud applications, and cloud services. Take a car for example: It's not an IoT device, but if you embed a PC or chip, module, server, etc. into it, it can join an interactive Smart IoT network.
Consider the OLA headphones we demonstrated at Tech World. These smart sport earbuds let you stay connected anywhere you go, without a phone or WiFi connection. You use only voice commands to operate the headphones as they measure your heartbeat and number of steps taken.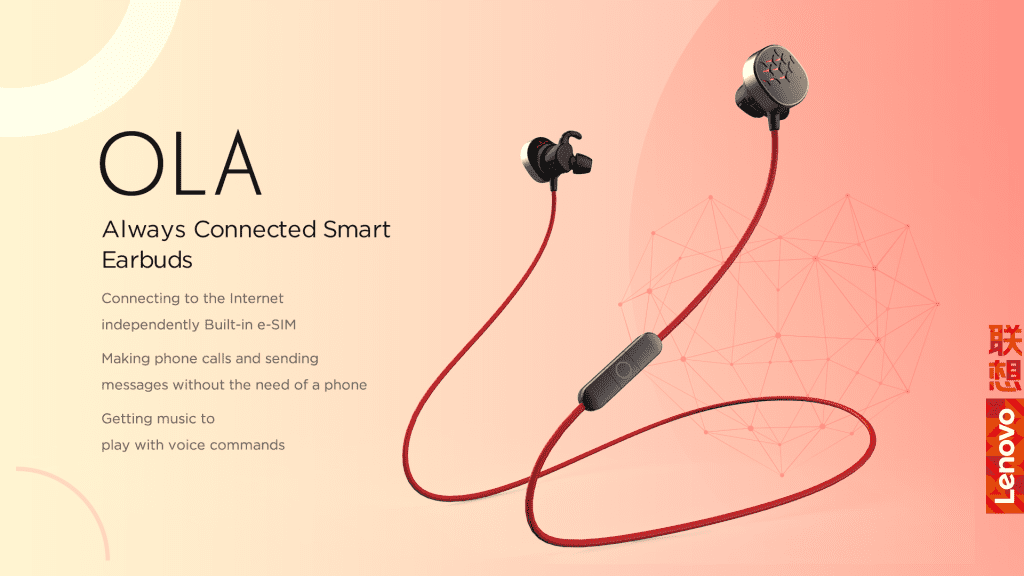 When it comes to algorithmic-driven software, we developed our Lenovo Smart Album to help those of us who take way too many photos sort through them easily. Smart Album groups photos by categories, like photos taken with people, photos of the outdoors, photos of food, and more. Plus, its built-in voice search can help you find, say, that "amazing brunch I had at the beach in 2017."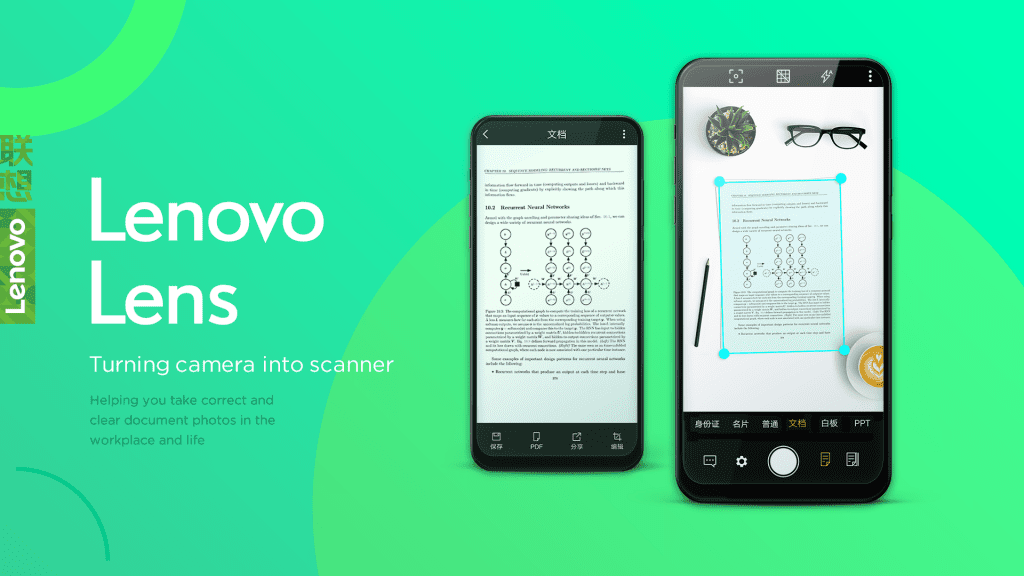 Combine smarter software and devices in the conference room, and you get a smarter way to work with the Lenovo Smart Hub. We demoed the Lenovo Smart Hub 500, which provides real time translation, conference records, smart conference minutes, and smart follow up.
As PCs get more intelligent, we're defining "smart" as having:
Always On, Always Connected: Connect to the cloud in real time, generate data and execute commands issued by the cloud—any time, any where
Remote Management: Execute upgrades and maintenance to ensure flawless working conditions in real time
Data Security: Actively adopt data privacy policies for enhanced security
Natural Language: Understand languages, gestures, and expressions
Our latest Smart PC portfolio includes the ThinkPad X1 Extreme, ThinkPad P1 Extreme, Yoga 7 Pro, Yoga Book 2, and Yoga C 630.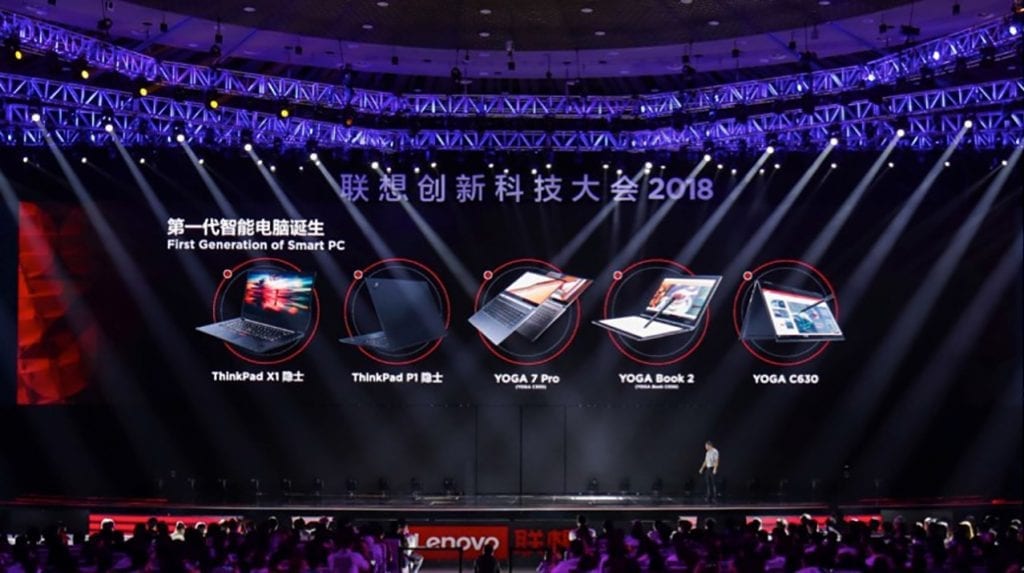 Smart IoT Accelerated by New Partners and Models
It's not just about the intelligence of the device itself. We're changing the way people get access to the device as well as content and services. We're working on new models like Device as a Service, Content as a Service, Connect as a Service, Software as a Service, and Platform as a Service. It's a seamless, efficient and tailored experience that departs from the traditional way of buying hardware, software, and services.
Partnerships, like our global strategic partnership with NetApp in the storage space, help us accelerate our customers' digital transformation.