In June, members and supporters of the LGBTQ community celebrate Pride Month. The celebration stems from the Stonewall riots in 1969 and has since grown to be a worldwide celebration recognizing the impact and accomplishments of the LGBTQ community.
For Lenovo, celebrating Pride coincides with our core values. We seek out diversity in all that we do, from our employees to customers and suppliers and business partners. We embrace a variety of ideas stemming from diverse perspectives. In today's globally competitive technology industry, research shows it's imperative to understand those from all different backgrounds- including race, ethnicity, culture, religion, geography and sexuality. Our commitment to embracing diversity is fundamental to our #WeAreLenovo culture – take a look at this video to learn more.

Because of our commitment to diversity in the workforce, we're invested in making sure our LGBTQ employees are fully supported and embraced. Our Employee Resource Group (ERG) for LGBTQ employees provides the support of strong mentors and leaders such as Bev Crair, Vice President, Product Development and Quality, Data Center Group, who is a member of the LGBTQ community herself.
We spoke with Bev about diversity in the technology industry and how she promotes greater acceptance in the workplace.
Q. In your opinion, has the tech industry become more or less inclusive during your career? What are some of the biggest issues that are yet to be solved?
A. I think the tech industry has become more inclusive over my career. Conversations about inclusion are now part of what we do – they're not just about race, creed & color now. They're about 'how do we get different perspectives looking at this problem.' They're about development methodologies like Agile and even Design Thinking. We still have a ways to go, but I think it was Dr. King who said, "The arc of the moral universe is long, but it bends towards justice." We just need to keep jumping up and down on it to keep the pressure on.
Q. Have you experienced discrimination do to your sexual identity in the workplace? How did you handle it?
A. Honestly, I think the most overt discrimination I've faced about my identity has been more about my gender, but that's mostly because it's only been the last 10 years that I've been 'out' at work. So, you could say that the discrimination I've experienced about my sexual identity has been internal. It wasn't until I was 'out' at work that I discovered how much energy I was wasting in 'covering'. I found that I was MUCH more successful as a leader when I could bring my whole self to the table. It changed the amount of energy I could bring. It changed the stories I told, and it just made me more effective. Having said that, I have seen discrimination about sexual identify in the workplace. And, by leveraging allies, by working with HR, and by being able to support and represent the community, I've been able to help solve problems in the environment. Of course, there's always been the 'comments,'but those get handled by the right responses to discrimination: calling out the behavior, helping people understand that there are terms and words that simply aren't okay, getting HR involved when needed, etc.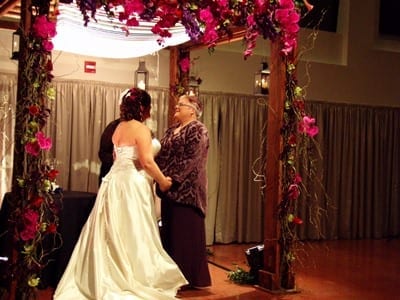 Q. How do you mentor or encourage others to feel a sense of belonging in the workplace?
A. In part, it's actually by simply being myself. As a leader in the organization, people watch and listen. So, just telling my story, or mentioning my weekend plans with my wife gives other people 'permission' to do the same. Another thing that is important is to actively seek out allies to diminish the sense of isolation. When you feel like you're the 'only one,' it's hard to figure out whether you're imagining things. But, when you're not so isolated, you have people you can bounce perspectives off of and get a reality check.
Q. What are some common misperceptions you come across of LGBTQ people and how do you respond to them?
A. A common misperception is that we don't exist. Another common misperception is that our LGBTQ ERG is only for people who are LGBTQ themselves. The reality is that I've had MANY more conversations with parents or siblings of people who are coming out or transitioning seeking help. That's one of the reasons why I AM out – because coming out and the challenges of coming out affect a lot more people than just the individual involved. There are other silly things – perceptions that health care costs for people who are transitioning are 'higher' than normal costs (which isn't true), or that LGBTQ people only exist in the US.
Q. What's the one thing that if changed, would do the most to break down barriers to diversity and inclusivity among the LGBTQ community?
A: Frankly, simply being out and being an out 'ally' would do the most to break down barriers.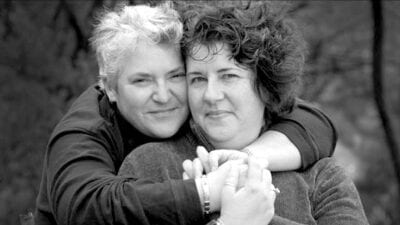 Q: How is Lenovo doing in this space?
I think there are parts of Lenovo that are doing amazing things, like some efforts in Bratislava for instance. But there's a larger challenge we have about engaging all of our employees in bringing their full selves to Lenovo. It's not just about the LGBTQ community but it's about all of our employees no matter where they are or who they are. In today's world, it turns out that how a company treats its LGBTQ employees has a direct correlation to how effectively they can recruit and retain great employees. If a company has a reputation for being LGBTQ friendly, it's easier to attract great people. I think we could be doing more, but I'm also the kind of person who believes that there's always more possibility.