As part of our mission to create Smarter Technology for All, we want to have an impact not only on our customers' lives but also on the lives of those in the communities in which we operate .
Lenovo's Love On Global Month of Service is a key period in the Lenovo calendar when we encourage employees across the globe to spend time away from their day jobs engaging in various projects within their communities.  This year, over 1,300 Lenovo volunteers were involved in over 50 projects in markets across Europe, the Middle East and Africa.
Whilst initiatives vary significantly from market to market, they are bound by one thread; they all aim to help support underrepresented communities across the region and foster positive change.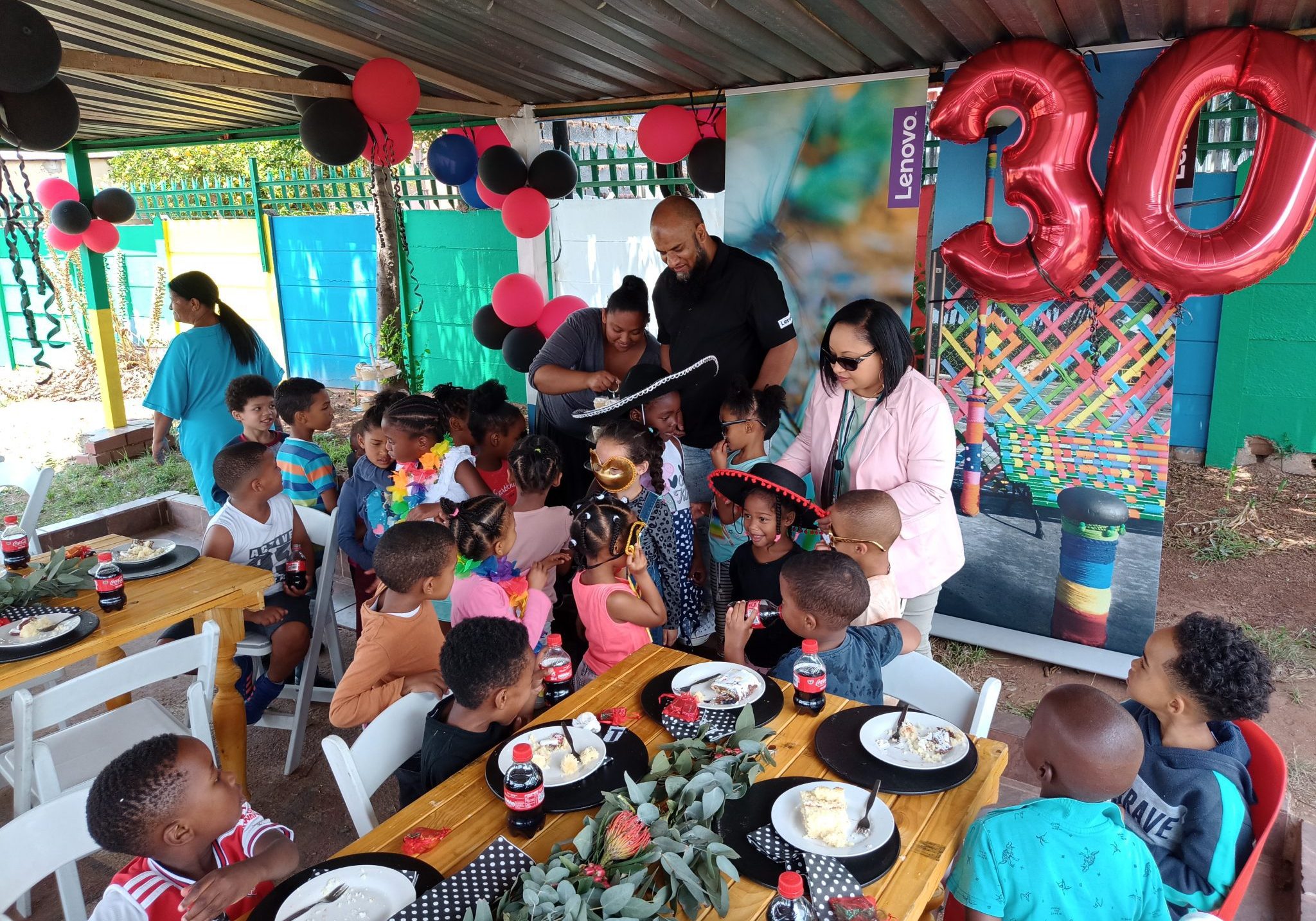 Once again, Santiago Mendez Galvis, Lenovo EMEA Head of Philanthropy, oversaw projects across Europe, the Middle East and Africa  as part of this year's Love On Global Month of Service .
"Our annual month of service is an opportunity to mobilise thousands of Lenovo employees from markets across Europe, The Middle East and Africa to improve the lives of people in underrepresented communities," said Santiago.
"Every year I am impressed by the attitudes of our colleagues in Europe, the Middle East and Africa and their eagerness to get involved in projects, whether through offering financial support to schools for children with learning disabilities or helping renovate elementary schools with the use of Lenovo technology."
"I would like to take this opportunity to thank everyone who took part and made a huge difference to the communities in which we operate."
We would like to spotlight just a few of these inspiring projects that took place specifically across the Middle East and Africa.
At the Al-Wafa Rehabilitation Centre for Day Care, based in Saudi Arabia, a team of 25 Lenovo volunteers spent over 100 hours painting the centre's theatre, kids' lab and classroom walls to create a bright environment for the children as well as donating Lenovo tablets and headsets. Led by Rima Makki, this work enabled 30 children with special needs to improve their education through using Lenovo's products.
Speaking about the project, Rima said, "I am proud to work for a company like Lenovo that puts people first, and not just its own employees but also those in the communities in which we operate. Every year I am excited to down tools for a day and get out into the local neighbourhood to see how we can give back to local communities. It was inspiring to see how we could positively impact the children at the Al-Wafa Rehabilitation Centre. I am excited to see the smiles on their faces when they see the new rooms as well as how their education will develop further with the help of our technology."
A similar program took place at the Mersal Foundation in Egypt, led by Nada Al Moataz. This initiative saw the creation of a 'Lenovo knowledge hub', offering access to Lenovo technology to patients who do not normally have access to computers or mobiles due to costs. This project benefitted over 600 people in the local community.
The work at Barkikoy Ruh ve Sinir Hastal in Turkey is an initiative Lenovo is particularly proud of. Focusing on using Lenovo technology to provide better care for disabled adults, the project helped 160 health workers and their patients. Run by only two Lenovo volunteers – Nesrin Asci and Ayse Batu – the initiative demonstrated how the work of only a small number of colleagues can have a huge impact.
At St Monica's Children's Home in South Africa, a team of 25 Lenovo employees led by Jane Govindsamy revamped a one-of-a-kind digital lab, which aimed to equip children with the technological tools to fuel their learning. This project helped 150 children access the technology needed to better their educational development.
In November, an event was held in Azerbaijan. Lenovo volunteers led a drawing master class for 20 refugee children from Ukraine. The children drew and recited poems in Ukrainian, which proved to be an enriching experience for both the volunteers and the participants. Lenovo also offered humanitarian aid to refugee families.
The Lenovo Dubai team volunteered over 100 hours at the Dubai Autism Centre (DAC), the UAE's largest non-profit organization helping children with autism spectrum disorders. The Lenovo team brainstormed ways to generate sustainable income and financial support for the centre. This was followed by a donation of multiple laptops to the DAC's IT department, which contributed to smoother and more efficient operations both inside and outside the classrooms.
Reflecting on this year's Love On Global Month of Service, Santiago said, "I want to thank all our Lenovo colleagues across EMEA who were involved in this year's Global Month of Service. There is an abundance of incredible projects that happened across the region which makes spotlighting them all impossible. I would like to extend my endless gratitude to everyone across EMEA who made this year's Love On Global Month of Service a success."
Our work to support the causes and communities we care about embodies Lenovo's ethos and mission to create Smarter Technology for All. The projects delivered made an enormous difference to disadvantaged communities. We are looking forward to continuing the initiative and seeing what next year has in store!