Created in 2020, the Lenovo Product Diversity Office (PDO) seeks to implement a Diversity by Design review board and introduce checkpoints to Lenovo's product planning, development, and execution phases, which certifies that our solutions are both inclusive and accessible. On Global Accessibility Awareness Day, meet the innovators behind the PDO and learn what drives their ambitions to ensure that our products work for everyone – regardless of physical attributes or abilities.
For Global Accessibility Awareness Day, we sat down with accessibility designers and researchers in Lenovo's newly formed Product Diversity Office to understand more about accessibility from the experts. In this conversation, we chat with Renu Zunjarwad, a User Researcher with a special focus on diversity and inclusion.
---
Tell me a little about your background and education, and what brought you to this unique role in Lenovo's Product Diversity Office?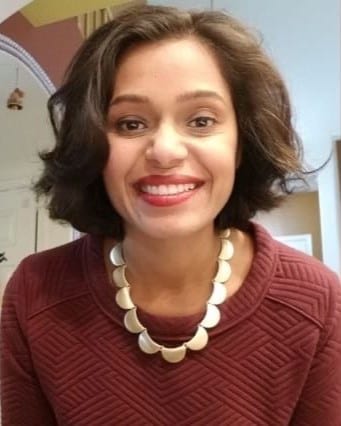 I grew up in India and moved to the U.S. in 2008 to pursue my Masters in Design from Arizona State University. I now have a PhD in Design Research from Arizona State University, with a focus on Anthropological Research Methods and Practices. My previous education is in architecture and industrial design. Working in multiple disciplines has instilled a deep value for technical expertise, but has also pushed me to be sensitive to ethnic and cultural differences. I've found that while my training is grounded in technical skills, my anthropological training has helped build critical thinking and empathy skills that are vital to my work in the PDO. I'm grateful for my interdisciplinary background and how it helps me be more aware of the importance of diversity and inclusion work, and my own biases.
Can you tell me a little about an early experience working with the Product Diversity Office (PDO)?
I joined on February 1 as a senior level research consultant with the PDO. My first project was provided shortly after, Smart Appearance App, an application for video conferencing that allows users to alter their appearance through filters.
We developed a global test plan with participants from 9 different countries and 5 different ethnicities, with male, female and non-binary participants. They helped us identify opportunities to improve the app's functionality. Most interestingly, we had our hypothesis about issues multi-cultural users might have while using the app, and our users proved us wrong! We thought that the app might favor some ethnicities or a certain gender, but our users had a different experience. We humans create tech and we bring our biases along to AI and other similar digital experiences. But for Smart Appearance App, representation was the key. We allowed our users to not only personally experience the technology, but also observe how other users who look different and are from different ethnic backgrounds experienced the app. It was a great insight when our 70-user study concluded that the app did not treat users differently.
Asking these questions helps me remember to read between the lines and not be afraid, because in the end the discomfort I anticipate around weaknesses in technology may not even exist. Having the courage to ask these questions and test them is, in my mind, the primary function of the PDO.
How do you decide how to evaluate products against so many factors and nuances in accessibility?
Mental and physical ability present a wide range of variables, and all around the world, we experience technology differently based on our culture and experiences. It's important to remember that every product is designed with a specific target consumer in mind. You cannot incorporate all accessibility priorities as the #1 priority into a product, or it will fail. By understanding our target market and population, we're able to focus on the biggest opportunities for the product and the larger population of users. This helps us shape our work and ask the right questions.
What do you think is the biggest opportunity for accessibility in tech?
Many companies are working to improve accessibility at the moment, which is wonderful because it is a huge opportunity to make the world more accessible. As fast as technology can move, this progress is still gradual. We have to pay close attention to how users with different abilities use products, because it is typically very different from other users. For example, mobile phone users with vision loss frequently have to bolster mainstream navigation tool with accessible navigation apps that are more accommodating for users with vision loss. The lowest hanging fruit would be to make this integration easier for users, so that they can easily combine mainstream apps with the accessibility apps that work the best for them.
What is your vision for the Product Diversity Office?
Lenovo has set a goal to have 75% of all PCs, servers, and phones vetted by the PDO for accessibility by 2025. In order to meet this goal, we know that we must optimize our processes in order to meet the scale of Lenovo and Motorola's product portfolios. Optimization of our processes will be my main focus as we rise to meet this challenge, and I'm excited about the amazing insights we will continue to gather as we evaluate Lenovo's technology.
The work that we're doing in the PDO has given me an opportunity to make an impact for users at the scale of Lenovo. As a global tech giant, Lenovo offers an incredible platform for me to use my passion for accessibility, diversity, and inclusion to make technology smarter for all.
---
If you'd like to increase your cultural understanding and awareness, Renu recommends reading What World Eats by Peter Menzel and The Migrant's Table by Krishnendu Ray. Amongst a handful of other ethnographies, these two are her favorite because they employ lens of food to connect cultural and ethnic diversities. Renu thinks technology, like food, brings people together.