After a 31-year career, Peter Hortensius, CTO and Head of Strategy, Data Center Group (DCG) at Lenovo, has decided to retire. Hortensius led several teams at IBM and Lenovo that developed consumer and commercial PCs and tablets, and established Lenovo's server business. One of Hortensius' favorite accomplishments was leading the development of the ThinkPad X300 that Business Week magazine deemed the "perfect laptop" and then subsequently leading the ThinkPad and the rest of Lenovo's PC business to become #1 in PCs using unique products like Yoga.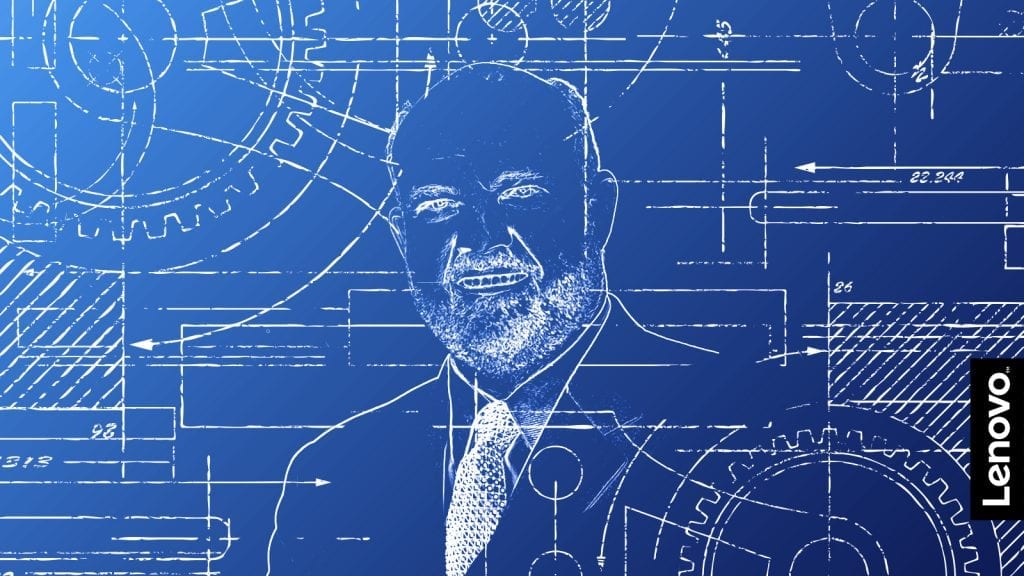 As the VP and General Manager of the ThinkPad business at IBM, he was part of the team that negotiated Lenovo's purchase of IBM's PC group. In 2013 he went full circle and led Lenovo's negotiations to acquire the IBM x86 Server group a deal which closed in 2014. In 2014 Hortensius became CTO for Lenovo where he led a global team that is focused on innovation for smartphones, tablets, PCs and Data Centers. He has acted as the CTO and head of strategy for Lenovo's DCG since 2016, and is confident that he is stepping away from DCG's turnaround with a strong team in place that will lead the group to success.
We asked this accomplished engineer and business leader to reflect upon what he has learned over the last three decades of work, and to share some advice. Here are nine take-aways from Hortensius' career, in his own words:
Find work that you are really good at and have a passion for. You won't mind putting in extra hours if you love doing it. You won't mind working hard if you love doing it. If work is miserable, it's an awful big part of your life to be miserable.
Don't be scared of change. For me, most of the time, change is a positive in the end, particularly the big changes. If you embrace and drive it you can come out on the winning side of change.
You learn the most when you get real and honest feedback. As long as it's constructive, you can use it to get better. The more you advance, the harder it is to get that honest feedback. Listen carefully to what your staff is telling you, and act on it.
There is always more than one way to solve a problem. You may not see it yet, but there is always another way.
Swallow your ego and move on. You can be the most credible person in the world, but if you're an egomaniac, nobody will trust you. Along those same lines, there is always someone else out there. You are just as replaceable as everyone else.
Understand what motivates your team and what does not motivate them. Your staff will give you more if you work with them where they are at. Leaders across all industries fail by thinking pushing is the way to get things out of people. Both are important. But, if all you do is push, it's not sustainable and you will end up with less.
Figure out how to work with people from different backgrounds. Someone who has grown up and spent their entire career in China is going to have a different way of working with others than someone who was born and trained in the U.S. If you don't adapt to that, it's going to take a lot of extra time to get there.
Know when to walk away and when to stay at the table. Learn how to fail quickly. I remember my failures more than I remember my successes. When something is not working out, realize it and move on. Conversely, you also need to realize when you just need to stick with something and take a chance.
Finally, treat people with respect. Your colleagues and staff need to know you respect them, if they don't then you will never gain their trust and confidence. But even more importantly, remember your family and respect them too when it comes to work, Go home and hug your spouse, especially on the tough days.
To dive a little deeper into the ingenuity and innovation that shaped Hortensius' career, check out this 2016 article on why he loves being an engineer.