New York, NY and Research Triangle Park, NC, June 14: 
DoSomething.org
 and 
Lenovo
have joined forces to launch an 11 day challenge Scavenger Hunt that encourages teens to create community impact.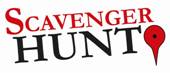 85% of teens in the U.S. say they want to volunteer—but only 35% actually do. The number one reason teens give for not volunteering is they haven't been asked. The Scavenger Hunt will change that by enabling teen doers to take action related to causes they care about, such as the environment, violence and bullying, animal welfare and education.
The Scavenger Hunt enlists Community stars Alison Brie and Danny Pudi as spokespeople, joining together in a new Public Service Announcement (PSA) to announce the campaign. Brie and Pudi, equipped with their very own Lenovo IdeaPad laptops challenge teens to sign up and "save the world in 11 days." In addition to checking their text messages, fans can tune in to the actors' Twitter accounts beginning July 11, where they will post a new action to take each of the 11 days.
"It's always good to Do Something," said Brie. "It's so cool that DoSomething.org is giving you these opportunities to work with friends and within your community… and really get involved."
"I love Scavenger Hunts," said Pudi. "My mom loves to yell 'Do Something'.  Starting July 11th, we're doing both!  Dosomething.org is an incredible resource that shows how making a difference can be simple and fun. Just pick a cause, grab some friends, and change the world!"
To view their PSA, visit DoSomething.org/Hunt.
Starting today, teens can sign up to participate by visiting DoSomething.org/hunt or texting "HUNT" to 30644. The Scavenger Hunt begins on July 11 when a set of challenges will be issued to young people daily via text. Individuals and teams will complete service action around specific causes.
"At Lenovo, our own team of doers thoughtfully engineers and builds the technology that helps companies, entrepreneurs, adventurers and today's youth do more,' said David Roman, chief marketing officer, Lenovo. "We believe very strongly in the power of individual doers and their ability to make a difference," and we're thrilled to enable the next generation of doers take social action and improve life in their local communities."
The top teams will receive prizes including Lenovo ThinkPad and IdeaPad laptops, $500 college scholarships for outstanding individual participants and a trip to the Do Something Awards taping in Los Angeles on August 14.
"We know texting is the best way to reach young people," said Nancy Lublin, CEO and Chief Old Person at DoSomething.org. "This is the first Scavenger Hunt in Do Something history and a great opportunity to use mobile technology when measuring the impact young people have through daily calls-to-action."
About Lenovo
Lenovo (HKSE: 992) (ADR: LNVGY) is a $US21 billion personal technology company serving customers in more than 160 countries, and the world's fourth-largest PC vendor. Dedicated to building exceptionally engineered PCs and mobile internet devices, Lenovo's business is built on product innovation, a highly-efficient global supply chain and strong strategic execution. Formed by Lenovo Group's acquisition of the former IBM Personal Computing Division, the company develops, manufactures and markets reliable, high-quality, secure and easy-to-use technology products and services. Its product lines include legendary Think-branded commercial PCs and Idea-branded consumer PCs, as well as servers, workstations, and a family of mobile internet devices, including tablets and smart phones. Lenovo has major research centers in Yamato, Japan; Beijing, Shanghai and Shenzhen, China; and Raleigh, North Carolina. For more information see 
www.lenovo.com
.
About DoSomething.org
DoSomething.org is one of the largest organizations in the US that helps young people rock causes they care about. A driving force in creating a culture of volunteerism, DoSomething.org is on track to activate two million young people in 2011. By leveraging the web, television, mobile, and pop culture, DoSomething.org inspires, empowers and celebrates a generation of doers:  teenagers who recognize the need to do something, believe in their ability to get it done, and then take action.  Plug in at 
www.DoSomething.org
.