Laptops built for your budget, design and performance checklist in time for graduation and Father's Day
by Lenovo
Thinking of buying a laptop and looking for one that doesn't break the bank? If you want a full Windows® 10 laptop without a hefty price tag,2 the new Lenovo IdeaPad 330, 330S and 530S series offer something to fit your needs.
These new affordable laptops offer prices designed to meet nearly any budget in a range of specifications and features.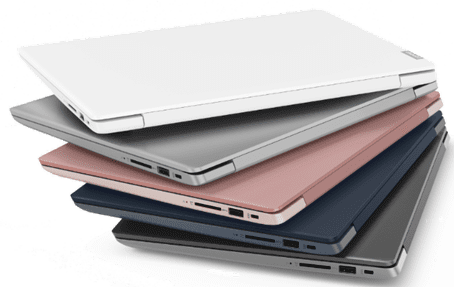 Tips to Help You Balance Price and Features
While sometimes the choice for laptops seems daunting, remember to focus on what has the most value and importance to you or your intended gift recipient, in order to guide your decision.
Where will it be used? Use this question as your rule of thumb for deciding on screen size, weight and battery life. If it's an everyday traveler, stay small and light, like the IdeaPad 530S at a bit over 3 lbs. that goes up to 8 hours unplugged.1 If it's mostly housebound, opt for the larger screen and move the weight and battery life requirements down on your checklist.
What's the job at hand? If your daily laptop requirements are browsing the Internet, doing social media, writing email and playing movies, all the new IdeaPads come with Intel® processors that handle everyday computing with ease. If you are looking to do something more intensive such as photo editing or gaming, look to the higher-end—particularly on the processing and graphics side found in the higher end IdeaPad 330.
How do you want to look? Being budget-friendly doesn't have to mean you can't have style and flair. These IdeaPads provide modern designs and come in a variety of colors to choose from.4 What's more, its build materials offer aluminum tops and chassis. The polished aluminum cover and super-thin bezels make the IdeaPad 330S stand out in a crowd. If the touchpad and keyboard design are the chief concerns, try before you buy at retail outlets and big box stores.
IdeaPad 330 – the Right Fit at the Right Price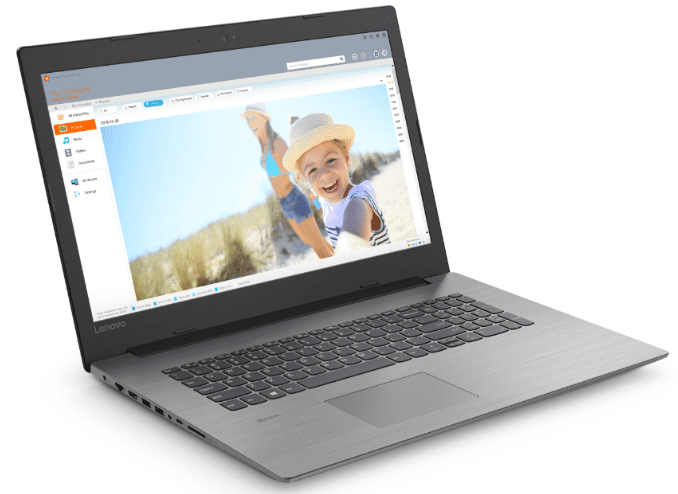 If you are looking for the biggest value with the most choice, the IdeaPad 330 starts at $249.992 and offers vast versatility in configurations that let you find the right fit at the right price. The IdeaPad 330 comes in three anti-glare screen display sizes at 14, 15 and 17-inches respectively in HD, HD+ and full HD resolution options.
Starting at 4.6 lbs. with the sturdy PC-ABS material chassis, there's an array of colors available including Platinum Grey, Onyx Black, Mint Green, Midnight Blue, Blizzard White, or Chocolate depending on where you buy and what screen sizes you choose.4 All laptops come with 1.5-watt stereo speakers tuned with Dolby Audio™ to sound great.
The IdeaPad 330 has several processor, storage and graphic configurations that can master nearly any computing task. The buying ranges start from the Intel Celeron® Dual Core N4000 and integrated graphics for the basics and go all the way up to the 8th Gen Intel Core™ i7-8750H and the NVIDIA® GeForce® GTX1050 for gaming performance, with plenty of options in between. There are additional choices for touch-screens, secure fingerprint readers and even DVD drives for watching the media you already own.
IdeaPad 330S Values Ultra-portability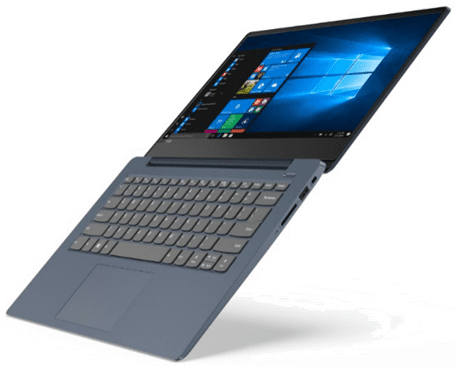 If you're looking for something in between the homebound device and the ultraportable, the IdeaPad 330S (S for slim) drops down about a pound from its workhorse IdeaPad 330 sibling starting at 3.5 lbs. with 0.7-inch thin frame.
Add to that a sleeker, more premium feel with the polished aluminum top cover and three-sided narrow screen bezels for broader, life-like viewing. Color options can include Platinum Grey, Midnight Blue, Rose Pink, Blizzard White, and Iron Grey.4
Starting at $499.99,2 the IdeaPad 330S offers numerous step-up options including brighter Full HD 14 and 15-inch screens that use IPS (In-Panel Switching) technology providing better color reproduction and a wider, more accurate viewing angle. There are ergonomic, responsive backlit keyboards and more powerful 2-watt stereo speakers with Dolby Audio.  The IdeaPad 330S also has the ability to scale to up to 8th Gen Intel Core i7 processors and the NVIDIA GeForce GTX1050 graphics that both pack a powerful punch.
IdeaPad 530S – A Top Shelf Road Warrior

For the laptop that goes nearly everywhere you do, the IdeaPad 530S makes a great choice at just over 3 lbs. and merely 0.6-inches thin. The IdeaPad 530S starting at $799.992 has the best design and features of the trio across the board.
It's an all-aluminum polished metal chassis that is as durable as its good looks and comes in Onyx Black, Copper, Liquid Blue, and Mineral Grey colors. 4 The vibrant 300-nits bright 14 and 15-inch IPS displays start at Full HD resolution with the 14-inch capable of scaling scale to an immersive Wide Quad HD (WQHD 2560 x 1440) wide-angle display.
There's a surprising amount of horsepower packed into such a small, light package with 8th Gen Intel Core processors only and super-fast SSD storage. For graphics, you can up your game with the NVIDIA MX130 or MX150 discrete graphics for a boost in light gameplay or use video and photo editing apps on the go.
It has an excellent keyboard with a spacious Precision Touchpad™. Like its IdeaPad cousins, you can also opt for the backlit keyboard and/or secure fingerprint reader, and on the IdeaPad 530S, the Dolby Audio, which is augmented by optimized Harman® speakers.
All the IdeaPads come equipped with the latest Windows 10 Home operating system. Besides the requisite Wi-Fi and USB Type-C 3.1, USB 3.0, HDMI, and a 4-in-1 card reader ports, there's also Rapid Charge— a Lenovo designed extra where 15 minutes plugged in will give you up to 2 hours of use on every system.3 So whether you're looking for a thin and light laptop for mobility, or a chic design in an eye-catching hue, this spring Lenovo's got an IdeaPad that's right for you.
In North America pricing, retail and online availability for the new Lenovo products is below.2
The IdeaPad 330 14" starts at $349.99 available starting May 2018.
The IdeaPad 330 15" starts at $249.99 available starting May 2018.
The IdeaPad 330 17" starts at $499.99 available starting May 2018.
The IdeaPad 330S 14" starts at $499.99 available starting May 2018.
The IdeaPad 330S 15" starts at $449.99 available starting May 2018.
The IdeaPad 530S 14" starts at $799.99 available starting May 2018.
The IdeaPad 530S 15" starts at $849.99 available starting May 2018.
All products are available on www.lenovo.com.2
Visit news.lenovo.com/multimedia/products/laptops/ideapad/ideapad-yoga/ for product images of the IdeaPad 330, IdeaPad 330S, and IdeaPad 530S.
1All battery life claims are approximate and based on test results using the MobileMark 2014 ver 1.5 battery life benchmark test. Actual results will vary, and depend on numerous factors including product configuration and usage, software, operating conditions, wireless functionality, power management settings, screen brightness and other factors. The maximum capacity of the battery will naturally decrease with time and usage. See https://bapco.com/products/mobilemark-2014/ for additional details.
2Prices do not include tax and do not include shipping or options, and are subject to change without notice; additional terms and conditions apply. Reseller prices may vary. On-shelf dates and color options may vary by geography and products may only be available in selected markets. All offers subject to availability. Lenovo reserves the right to alter product offerings, features and specifications at any time without notice.
3Charged in power-off mode, using 65 watt power supply.
4Color options will vary by market.
LENOVO and IDEAPAD are trademarks of Lenovo. INTEL, INTEL CORE and INTEL CELERON are trademarks of Intel Corporation in the U.S. and/or other countries. WINDOWS is a trademark of Microsoft Corporation. NVIDIA and GEFORCE are trademarks of NVIDIA Corporation. DOLBY AUDIO is a trademark of Dolby Laboratories. TOUCHPAD is a trademark of Synaptics, Inc. HARMAN is a trademark of HARMAN International Industries, Incorporated. All other trademarks are the property of their respective owners. ©2018, Lenovo Group Limited.