The intelligence revolution is here – is your business ready? Today in New York City we're hosting our inaugural Tech World Transform commercial summit, bringing together more than 300 customers, partners, analysts and media to explore how Lenovo is shifting the way businesses think about IT – from "Information Technology" to "Intelligent Transformation" – to help empower transformation and fundamentally change the nature of business and customer relationships.
Think about what is already possible at the onset of this transformation. Machine learning is driving powerful capabilities such as facial recognition on Facebook and Weibo. Smart assistants are based on AI. The list goes on – and it has only just begun.
But we can't do it alone – in order to help customers truly capitalize on these disruptive technology trends, we're working with leading industry partners to develop new data center solutions that are purpose-built to handle today's most essential business needs. Our long-time partner Intel, sponsor of today's event, is helping us relay the power of this transformation, joining Data Center Group president Kirk Skaugen onstage as we introduce the new Lenovo ThinkSystem portfolio of data center infrastructure and solutions, and Lenovo ThinkAgile software-defined infrastructure.
"We have a rich history of collaboration and transformative innovation with Lenovo," said Lisa Spelman, vice president and general manager of Intel Xeon Products at Intel." "The introduction of Lenovo's new ThinkSystem and ThinkAgile portfolios, designed for Intel's Xeon Scalable processors, is a natural extension of our longstanding commitment to providing customers with reliable, industry-leading data center solutions that will support customers as they look to capitalize on next-generaiton workloads like artificial intelligence and deliver world class service capability on-premises and in the cloud."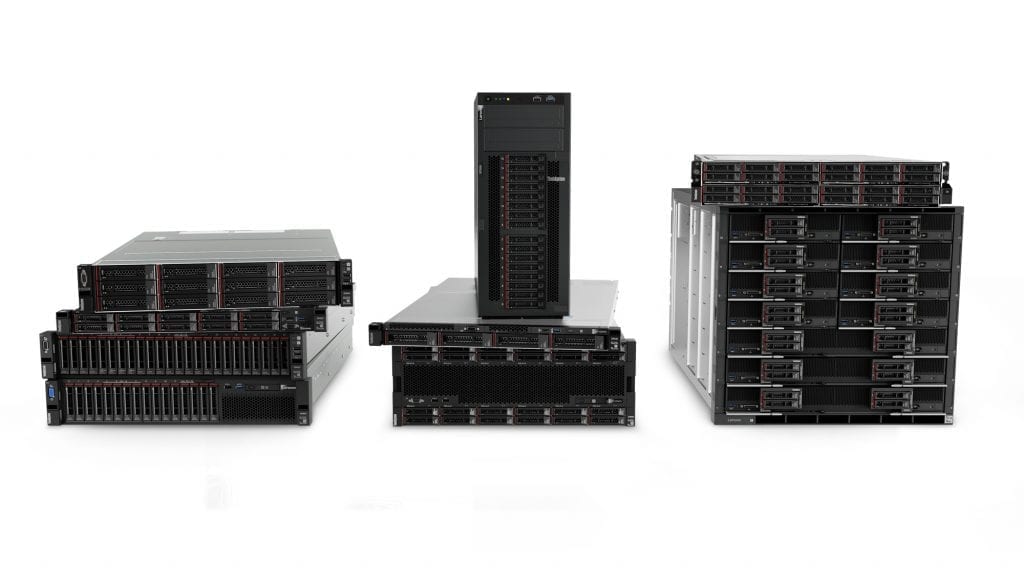 Intel will also join Lenovo's Peter Hortensius, CTO & Head of Strategy, DCG, in a forward-looking breakout session that examines artificial intelligence, its application and the potential for AI and other high-performance computing trends to drastically disrupt its products, services and business processes.
We're excited to bring intelligent industry solutions to the market that will enable and empower businesses to change the way we work. Thank you to Intel and all of our sponsors for helping us put on this transformative event. Be sure to tune into the livestream from the event using this link.
For more information on today's product announcements, you can check out the press kit here.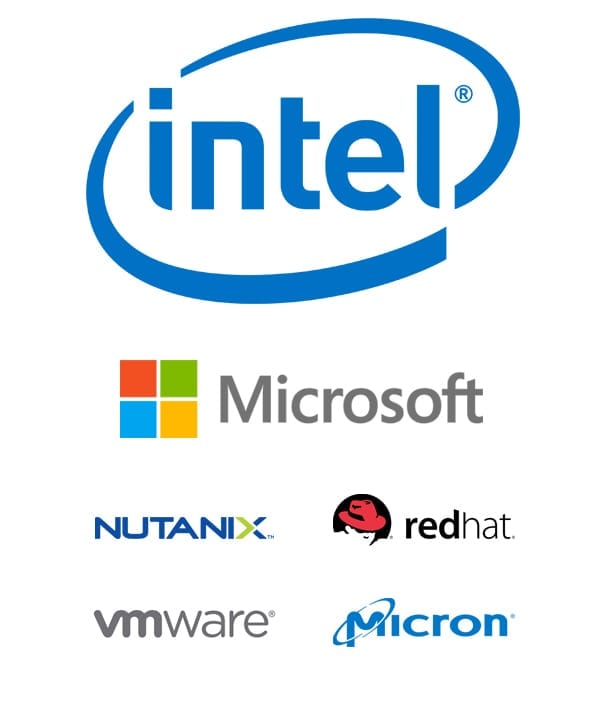 https://www.intel.com/content/www/us/en/homepage.html
https://www.microsoft.com/en-us/