18 August, 2023 – Lenovo Group (HKSE: 992) (ADR: LNVGY) today announced the appointment of Mr. John Thornton as an independent non-executive director and a member of the Nomination and Governance Committee of the company.
"On behalf of the Board and management of Lenovo, I want to express our warm welcome to Mr. Thornton. John brings a wealth of global leadership, insight, and perspective built up over a distinguished career across many different industries, including financial management, merger and acquisition, international business, global partnerships, and risk management and government and regulatory affairs. His extensive global experience and relationships will prove invaluable to Lenovo," said Yuanqing Yang, Lenovo Chairman and CEO.
Mr. Thornton joins a group of eleven other globally diverse directors at Lenovo's board.
About Mr. John Thornton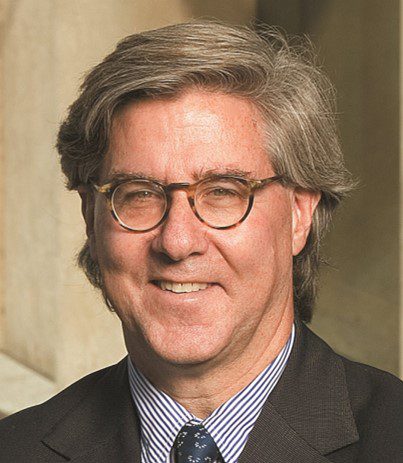 Mr. Thornton has been the executive chairman of Barrick Gold Corporation since April 2014 and the non-executive chairman of PineBridge Investments, a global asset manager, since December 2014. He has also been a director of Ford Motor Company since March 1996, and is currently its lead director, is a director of AltC Acquisition Corp. since July 2021, a director of Divergent Technologies Inc., a digital production system company, since April 2022, and currently its lead director, and a director of SparkCognition, Inc., an industrial Artificial Intelligence company, since December 2018, and currently its lead director.
Mr. Thornton is a professor and director of the Global Leadership Program, and an advisory board member of the School of Economics and Management of Tsinghua University as well as an advisory board member of Tsinghua University's School of Public Policy and Management. He is Chairman Emeritus of the Brookings Institution in Washington, D.C., co-chairman of the Asia Society, and a trustee, advisory board member and member of, China Investment Corporation, King Abdullah University of Science and Technology, McKinsey Advisory Council, Schwarzman Scholars, and the African Leadership Academy.
Mr. Thornton joined Goldman Sachs in 1980 and retired as president and director of The Goldman Sachs Group, Inc. in 2003. He also previously served as chairman of Goldman Sachs Asia and as Co-Chief Executive of Goldman Sachs International, overseeing the firm's business in Europe, the Middle East, and Africa.
Mr. Thornton has extensive experience in merger and acquisition execution, capital allocation and financial management, international business and global partnerships, talent development and allocation and partnership culture, risk management and government and regulatory affairs and community relations.
Mr. Thornton holds a Bachelor of Arts in history from Harvard College, a Bachelor of Arts and Master of Arts in jurisprudence from Oxford University and a Master's degree in public and private management from the Yale School of Management.
About Lenovo
Lenovo (HKSE: 992) (ADR: LNVGY) is a US$62 billion revenue global technology powerhouse, ranked #217 in the Fortune Global 500, employing 77,000 people around the world, and serving millions of customers every day in 180 markets. Focused on a bold vision to deliver smarter technology for all, Lenovo has built on its success as the world's largest PC company by further expanding into growth areas that fuel the advancement of 'New IT' technologies (client, edge, cloud, network, and intelligence) including server, storage, mobile, software, solutions, and services. This transformation together with Lenovo's world-changing innovation is building a more inclusive, trustworthy, and smarter future for everyone, everywhere. To find out more visit https://www.lenovo.com, and read about the latest news via our StoryHub.