Computing gets more personal with smartphones, laptops, smart assistants and reality-defying headsets
Experience augmented and virtual reality like never before with Star Wars content from Disney and gaming from Microsoft on the Lenovo Mirage™ AR and Lenovo Explorer headsets
Meet the new moto x4 and experience Amazon Alexa without even having to unlock it first
Combine the portability and convenience of a tablet PC with the benefits of a personal assistant in one useful device, the Tab 4 Home Assistant
Watch the laptop transform with Yoga™ 920's intelligent technologies, including active pen support, Cortana® voice recognition enhanced with far field mics and biometric authentication
BERLIN — Aug. 31, 2017: Lenovo announced five new smart devices that unlock the power and potential of intelligent technology today – using artificial intelligence (AI), unleashing smart features and deploying augmented (AR) and virtual reality (VR). With their affordable prices, these devices make transformative technology accessible to mainstream consumers and challenge the conventions of traditional category boundaries. The Lenovo Mirage AR headset, Explorer Mixed Reality headset, Moto X smartphone, Tab 4 Home Assistant and Yoga 920 convertible with special edition models bring you an unmatched number of ways to enjoy a more personalized computing experience. Additionally, the new 12-inch Yoga 720 convertible, Miix 520 detachable, both running Windows 10® and ThinkVision P27u monitor extend the Lenovo line of PC-related devices for even more choice.
VR/AR Bring Silver Screen Content to A Headset Near You – Premiers Star Wars: Jedi Challenges
Star Wars: Jedi Challenges is a new augmented reality Star Wars product that allows fans to experience Star Wars in ways never before possible. Jedi Challenges features a smartphone-powered Lenovo Mirage AR headset, Tracking Beacon, Lightsaber controller, and hours of Star Wars gameplay1. The product is compatible with both Android phones and iPhones. Users start by downloading the Star Wars: Jedi Challenges app2 onto their compatible phone and sliding the phone into the tray of the Lenovo Mirage AR headset. Sleek, portable and lightweight, the Lenovo Mirage AR headset will provide full gaming immersion with an optimal level of comfort during gameplay. The headset also comes with a Tracking Beacon, which is placed on the floor and acts as a stable base for the headset's sensors to detect the user's movement during gameplay. The headset pairs with a collectible-quality Lightsaber controller modeled after the one wielded by Anakin Skywalker, Luke Skywalker and Rey. Designed to be a key part of the experience, the Lightsaber acts as a controller and pointer, allowing players to navigate the user interface, with all controls, actions and commands activated with a simple two-button configuration.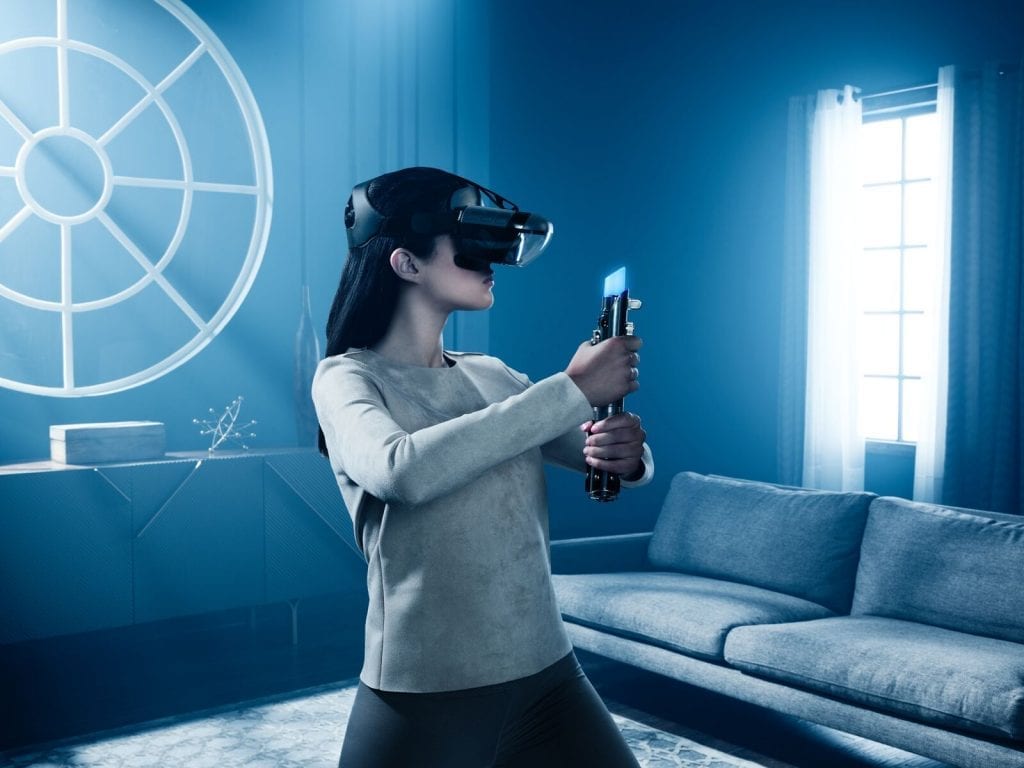 Our open approach to partnerships and building new experiences blending devices and trailblazing content makes us different from other vendors, and we think this approach leads to better, game-changing experience. Together with Microsoft, we're building a different type of VR world with the Lenovo Explorer Mixed Reality headset with more than 100 VR-ready titles. We designed Lenovo Explorer as a natural, affordable extension of your PC: You can access Microsoft Office suite, browse online or watch shows in a virtual home office environment, play virtual reality (VR) games, explore and discover through holo-tours, and enhance the video-watching experience via 3D, 360-degree and 4K videos. Set it up in just minutes by connecting a cable to your PC.
The Voice Service Goes Expressly Mobile – the New moto x4
Time to say 'hello moto X' once again. The fourth generation moto X has a smarter camera that goes beyond capturing photos. The Landmark Detection feature makes the moto X4 camera your eye to the world – just point the lens at an object, and it will ask if you want to learn about what you're seeing. Or, spice up your selfies with the Augmented Reality (AR) feature, which lets you add a layer of animations to your photos or videos. The newest moto X4 is also the first of Motorola's smartphones to feature Amazon Alexa, giving you more options when choosing a mobile digital assistant3. Experience Amazon Alexa integrated right into moto x4 – without even having to unlock it first. Now, whether you're in a hotel, a friend's house or simply out and about, the features and benefits of Alexa are always with you. The new moto x4: transforming smartphone intelligence.
Transform Your Tablet – Lenovo Home Assistant Pack
Alexa makes other devices smarter too, and we're bringing it first to our tablets. The family-focused Tab 4 Series just got even more versatile thanks to the Alexa-powered Home Assistant Pack. Use your voice to get news, the weather or your calendar, and see it all on the Tab 4's display. Do even more with just your voice, using it to shop online, listen to a song or control your smart home. You can find what you're searching for using the tablet's on-screen display cards on its 10-inch or 8-inch screen. All you need to do is ask. The Home Assistant Pack equips the Tab 4 with the "Home Assistant" app, a powerful three-watt speaker and far-field voice detection with two mics so you can talk to search and hear your results from up to three meters from any direction. To experience this level of personalization, insert your Tab 4 into the Home Assistant Pack, watch your screen switch to the Home Assistant Interface, and you're ready to go. And at just 320 grams, this lightweight tablet goes anywhere you do. And with the optional Kid's Pack and Productivity Pack, the Tab 4 now lets you do a lot more, with one device. Besides offering the option to transform into a smart assistant, the Tab 4 also offers a Kid's Pack for a 2-in-1 and a kid's tablet and Productivity Pack to do more.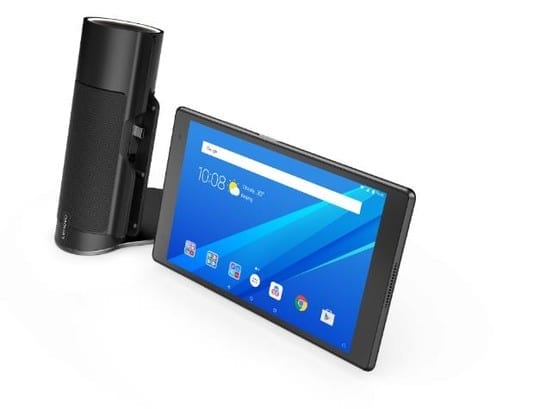 Personalizing the PC with Pen, Voice & Biometrics on Yoga 920
No longer does the PC stand for personal computing, characterized by interaction happening in one-way exchange from person to device. Now PC means personalized computing, and AI learning makes it contextually aware of where you are. With this ability, your device can anticipate your needs and interact with you in a variety of ways. The Yoga 920 convertible furthers the journey to a smarter laptop with new smart pen functionality, voice recognition from a distance4, mixed reality options5, biometric security with Windows Hello, and other tools.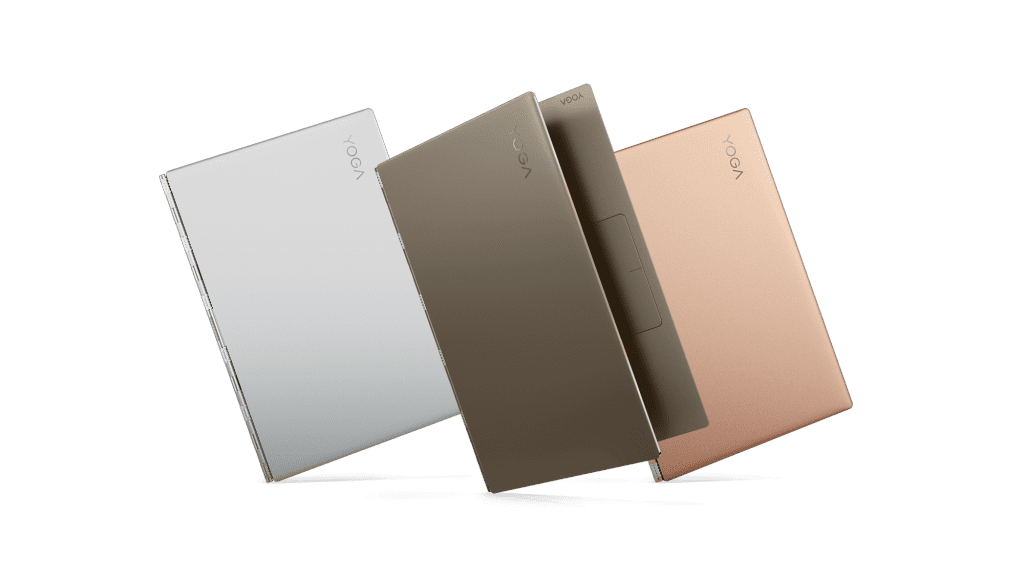 Because many of us still want a keyboard or pen for creating, Yoga 920 offers an optional Lenovo Active Pen 2 great for Windows Ink™ that has 4,096 levels of pen sensitivity for drawing and making notes with no discernible lag. Additionally, voice recognition, a hallmark technology of smartphones and smart speakers, comes to the Yoga 920 with Cortana. Now it recognizes voice commands in standby mode and from up to 4 meters away4 so you can add items to a shopping list, play music, check the traffic, send a short email, track packages and much more. Cortana even uses AI to learn from its owners, so the Yoga 920 grows smarter over time. It fuses power, such as up to an 8th Generation Intel® Core™ i7 processor, Windows® 10 OS and dazzling visuals with a nearly bezel-less 4K IPS touchscreen in a 13.9-inch frame.
Weighing in at just 1.37 kg (3.02 lbs), the four-mode convertible flexes 360° from a laptop into a tablet. Additionally, Yoga 920 comes in limited edition Gorilla® Glass cover designs: Yoga 920 Vibes featuring a "visual vibration" design, Star Wars Special Edition Yoga 920 Rebel Alliance and Star Wars Special Edition Yoga 920 Galactic Empire6.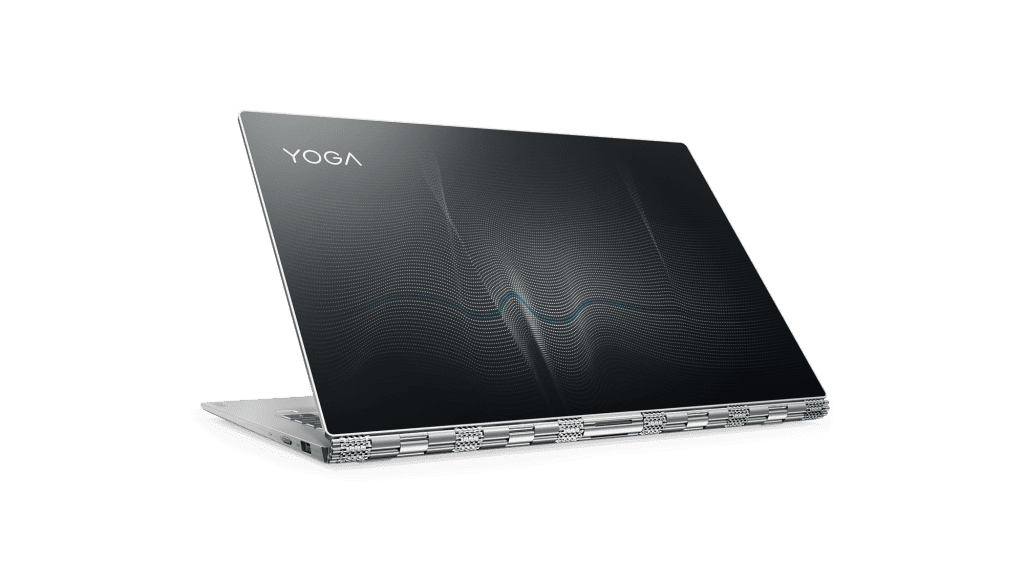 For those who want to see their laptop's content on a larger screen, they can pair it with the new ThinkVision P27u monitor. It has a 4K borderless display, professional-grade color accuracy and fast response times, with the convenience of USB Type-C connections and the flexibility of a full function stand supporting an optional sound bar.
Additionally, we're launching the 12-inch Yoga 720, our most portable and compact Yoga 720 model yet at 0.62 inches thin and 2.53 pounds. It comes equipped with optional Active Pen, fingerprint reader and Cortana digital assistant. And the detachable Miix 520 with Windows 10 gives mobile users intuitive ways to create content or immerse in entertainment with Lenovo digital pen, optional WorldView camera for 3D imaging.
Pricing and Availability
Pricing and availability varies based on country. Check https://news.lenovo.com/IFA2017 for details.
1 For list of compatible smartphones, please visit jedichallenges.com/compatibility.
2Available at jedichallenges.com/app
3Amazon Alexa integration is available in markets where Amazon has Alexa, including the U.S., Germany and UK.
4 Cortana with far-field voice-recognition technology supports up to 4 meters away and in standby mode, requires Windows 10 Fall Creators Update which will automatically update automatically when it is available.
5 Mixed reality requires Windows 10 Fall Creators Update which will automatically update when it is available. Also requires purchase of a Lenovo Explorer immersive headset for Windows Mixed Reality and Type-C to HDMI adapter.
6 Cover designs and color options may vary by geography and may only be available in selected markets.
About Lenovo
Lenovo (HKSE: 992) (ADR: LNVGY) is a US$43 billion global Fortune 500 company and a leader in providing innovative consumer, commercial, and enterprise technology. Our portfolio of high-quality, secure products and services covers PCs (including the legendary Think and multimode Yoga brands), workstations, servers, storage, smart TVs and a family of mobile products like smartphones (including the Motorola brand), tablets and apps. Join us on LinkedIn, follow us on Facebook or Twitter (@Lenovo) or visit us at www.lenovo.com.