December 20, 2022 – Each year, Fast Company's panel of editors and writers investigate the world of technology to showcase what it believes to be the Next Big Thing in Tech across companies of all sizes, from multinationals to start-ups. This year Lenovo was chosen, alongside 120 other companies, that demonstrated fresh thinking, and cutting-edge technology. Lenovo was highlighted as one of several companies trying to make the world a better place by tackling basic societal problems.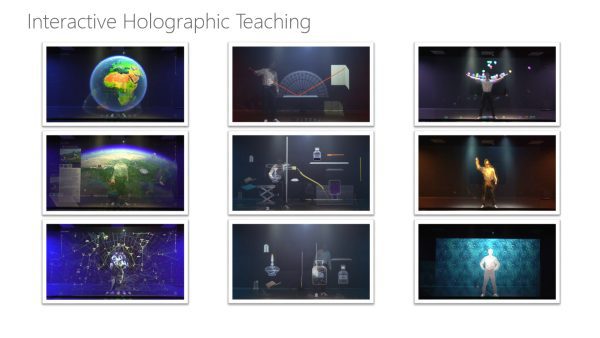 It's the mission of technology innovation to solve pain points and problems confronting people and society. Lenovo's research team developed the Lenovo Future Classroom to solve many problems that exist in traditional classroom teaching and online education.
Developed during a global pandemic, which shifted learning from the classroom to online, the Lenovo Future Classroom, developed by Lenovo Research, is a highly interactive immersive learning environment where teaching and learning can be conducted in a mixed reality and holographic way.
With the Lenovo Future Classroom, teachers can create an immersive educational experience without the need for specialist VR/AR headsets. They can fully interact with virtual content in ways they've been unable to before, and this technology has now been deployed across several universities in China.
The Lenovo Future Classroom is an important part of Lenovo's efforts to reimagine education of the future over the next five years, both for local, in-person classroom teaching and for remote, virtual teaching. The Lenovo Future Classroom allows teachers to conduct virtual experiments that can pose risks in the real-world, and help with observations that could be difficult outside of a state-of-the-art laboratory, for example the study of microscopic particles, the solar system and beyond.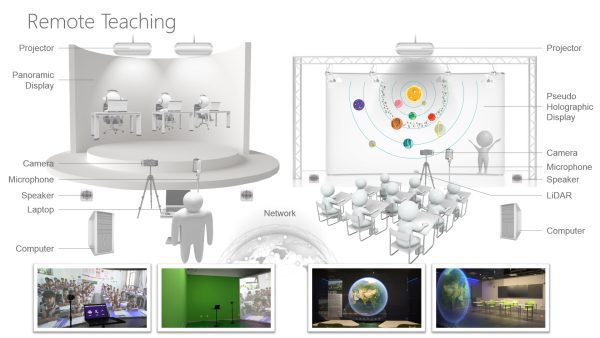 The technology also has the potential to change the future of remote teaching, allowing teachers to bring together students from across different campuses, cities, and countries, helping them deliver the same learning experience in an engaging way, improving educational equity for those who have difficulty accessing quality educational resources.
Read the full list of winners here and more about the tech companies focused on social good here.
Lenovo (HKSE: 992) (ADR: LNVGY) is a US$70 billion revenue global technology powerhouse, ranked #171 in the Fortune Global 500, employing 82,000 people around the world, and serving millions of customers every day in 180 markets. Focused on a bold vision to deliver smarter technology for all, Lenovo has built on its success as the world's largest PC company by further expanding into key growth areas including server, storage, mobile, solutions and services. This transformation together with Lenovo's world-changing innovation is building a more inclusive, trustworthy, and sustainable digital society for everyone, everywhere. To find out more visit https://www.lenovo.com,and read about the latest news via our StoryHub.