RESEARCH TRIANGLE PARK, NC – April 4, 2012: Lenovo (HKSE: 992) (ADR: LNVGY) today announced the ThinkCentre Edge 91z has earned the prestigious 2012 red dot "best of the best" product design award, the highest distinction from one of the largest design competitions in the world.

The Lenovo ThinkCentre Edge 91z was among 4,415 products from 58 countries assessed by a jury of 30 international experts. Lenovo was recognized not only for demonstrating discerning design quality, but for conveying how design is an integral part of the company's innovative product solutions.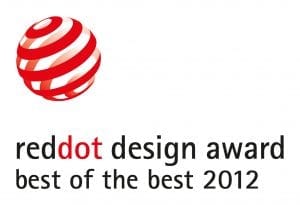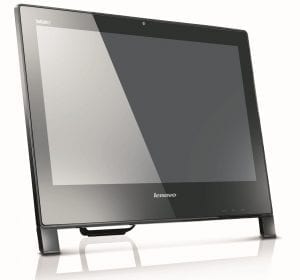 "Earning the red dot "best of the best" award in this highly competitive environment is an honor and proof of the design team's tireless work to deliver truly inspiring designs and products to our customers around the world," said David Hill, vice president, Design and User Experience Center, Lenovo. "The Edge 91z is a product of masterful design, providing everything a small business needs in a sleek, elegant all-in-one form factor."
The ThinkCentre Edge 91z combines performance and features within a refined, minimalist design to enhance user's focus on the screen. Boasting a frameless 21.5-inch and HD Infinity Display, the 91z is a clutter-free desktop with wireless peripherals and a single cord, saving users up to 70% desktop space. A camera, speakers, DVD drive, and ports are all conveniently but inconspicuously incorporated into the design. The glass screen is supported at a comfortable viewing height by two legs conveniently spaced to provide room for the keyboard. A metal hinged support enables fingertip adjustment of viewing angle. Users also appreciate the flush-­fitting carrying handle and flexibility to mount the 91z to the wall for TV viewing. The ThinkCentre Edge 91z is available through business partners. Pricing starts at $799.

The award will be presented to Lenovo at a gala event at the Alvar Aalto-designed opera house in Essen, Germany, on July 2, 2012. Following the event, the ThinkCentre Edge 91z will be on display at a four week special exhibition in the red dot design museum located in the former industrial site, Zeche Zollverein, in Essen, Germany.

About Lenovo
Lenovo (HKSE: 992) (ADR: LNVGY) is a $US21 billion personal technology company serving customers in more than 160 countries, and the world's second-largest PC vendor. Dedicated to building exceptionally engineered PCs and mobile internet devices, Lenovo's business is built on product innovation, a highly-efficient global supply chain and strong strategic execution.  Formed by Lenovo Group's acquisition of the former IBM Personal Computing Division, the company develops, manufactures and markets reliable, high-quality, secure and easy-to-use technology products and services. Its product lines include legendary Think-branded commercial PCs and Idea-branded consumer PCs, as well as servers, workstations, and a family of mobile Internet devices, including tablets and smart phones. Lenovo has major research centers in Yamato, Japan; Beijing, Shanghai and Shenzhen, China; and Raleigh, North Carolina.  For more information seewww.lenovo.com.