On October 22, 2018, Lenovo officially opened its new campus in the Phase II of Zhongguancun Software Park, the high-tech zone in the northwest of Beijing. The 120,000-square-meter main building with six floors is now home to the company's 10,000-strong local workforce.
Designed by RTKL, the new campus is divided into two parts, with the east and west side connected by a glass corridor. A cluster of Chinese tech giants—including Baidu, Netease, Sina and Tencent—sit adjacent and altogether form the "Silicon Valley" of China. The new campus provides a modern, feature-laden environment with multiple collaboration and meeting spaces with flexible, advanced lighting technology and many other amenities for Lenovo staff and partners.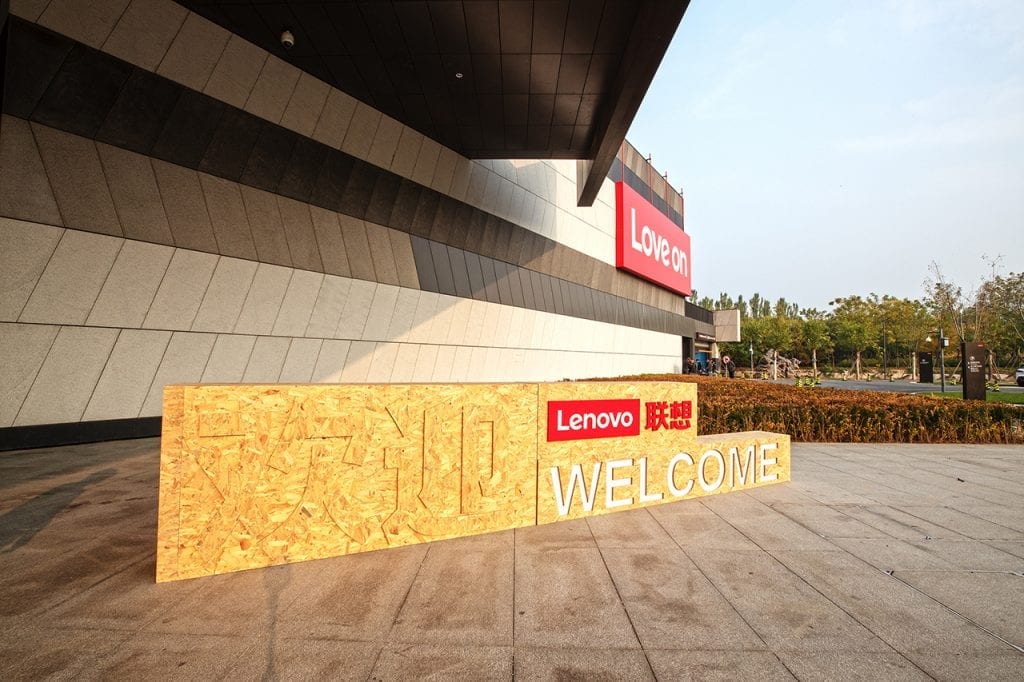 "Lenovo is a global company with international operations," said Gina Qiao, Lenovo's Chief Strategy and Marketing Officer. "The new corporate headquarters in Beijing provides an open space for all Lenovo employees around the world. Our new campus features modern technology and sustainable design, and it is also a testament to Lenovo's commitment to each one of us. "
"Our new and stylish working environment has been specifically designed to break down departmental barriers, inspire collaboration, foster relationships, and enhance teamwork," said Gao Lan, Senior Vice President of Human Resources. "The goal is to offer everyone the choice and flexibility of where and how you wish to work.  We encourage you to explore the various working options based on your needs that day regarding comfort, privacy, and collaboration. "
The new campus also includes a convenient laundry room, gym, child care center and other living facilities.
An Eclectic Design
The new campus is articulated by light-colored stone walls and glass. Aluminum perforated panels give off a modern technological vibe with colors that vary in different angles under the sunlight. The light-colored walls are processed using an oblique cutting technique, which creates a gradual colorful change when the observer approaches the building.
Sustainable and Environmental Features
The design of Lenovo's new headquarters put high emphasis on environmental friendliness. Solar power and collector systems installed on top of the building provide energy for indoor lighting and water heating. For construction, the company employed only materials that are low in harmful substances, and it gave preference to materials from natural sources. The campus has been designed to achieve a Leadership in Energy and Environmental Design (LEED) Platinum certification.
New Campus Opens Ceremony
Employees and the Managing of Lenovo in China celebrated the new campus with a grand-opening ceremony. Gina Qiao and Lenovo Chairman and CEO Yuanqing Yang were on hand for the occasion.