New software preloaded on select Lenovo™ YOGA™ and ideapad™ laptops makes photos easy to share, edit and manage
Lenovo™ Photo Master 2.0 improves and simplifies photo editing, storing and sharing for hobbyist photographers.
Use Auto Face Replace to swap and edit faces in group photos.
Get organized with Smart Event Sort to automatically categorize photos into collections.
Beijing, July 30, 2015 – Lenovo (HKSE: 992) (ADR: LNVGY) today released Lenovo™ Photo Master 2.0 to improve and simplify the photo editing, storing and sharing experience for hobbyist photographers. The modern photo library is paired with powerful, easy-to-use editing and navigation tools that intuitively ensure "chief memory officers" always put their best picture forward.
The new software ensures treasured memories can be easily edited to perfection by even the most novice photographers – with a user experience so natural and seamless it becomes addictive. Smart new features that improve the overall photo management experience for the amateur photographer include Auto Face Replace, OneKey Beautifier, Smart Event Sort and Just Visiting1.
Preloaded on select Lenovo™ YOGA™ and ideapad™ laptops coming out this month2, the upgraded Photo Master 2.0 offers smart new ways to improve, organize and share photos.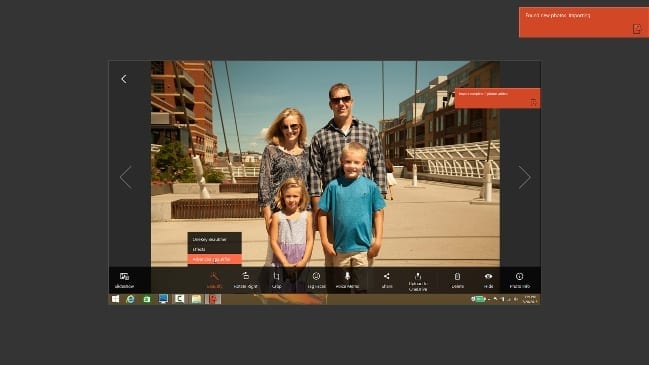 Auto Face Replace Fixes Faces
Auto Face Replace technology is a handy consumer photo-editing "recommendation" tool.  The technology is capable of fixing facial features in seemingly unusable group photos by creating the best photo from a series of shots. Additionally, it can make a recommendation for users to swap and edit the faces within group photos by replacing them with faces from other photos. The auto-swapping capabilities and other new improvements in Photo Master 2.0 make this version of the photo editing and management software tool a standout for photo enthusiasts and hobbyists who are eager to effortlessly make the most of each shot.
Instead of tossing out pictures because one person's eyes were closed or forgot to smile, Photo Master 2.0 leverages facial recognition algorithms to "surgically" replace unwanted facial outcomes with more appealing ones from other photos. The result is a perfect image from every group shot. From wedding events to vacations and family photo sessions, Auto Face Replace ensures that photographic efforts are more likely to produce ideal images.
OneKey Beautifier
In response to the explosion of selfie-sharing and photo-based social networks, Photo Master 2.0 includes several one-click editing options for beautifying people and scenery. With unique and practical features such as Eye Enlarger, Blemish Removal, Skin Toner, and Eye Bag Removal, subjects in photos can receive a digital makeover in just seconds. The end result makes everyone look better, without complicated photo adjustments or knowledge of advanced photo editing techniques.
Tools for Photo Sharing
Effortlessly create a multimedia story from photo archives, including professional-quality photo collages and slideshows, with the help of Smart Event Sorting. It automatically organizes photos into collections and enables the sharer to simply pick a favorite song or audio track and bring a photo series instantly to life. The finished slideshow or photos can be quickly exported or shared via social media seamlessly from within the application.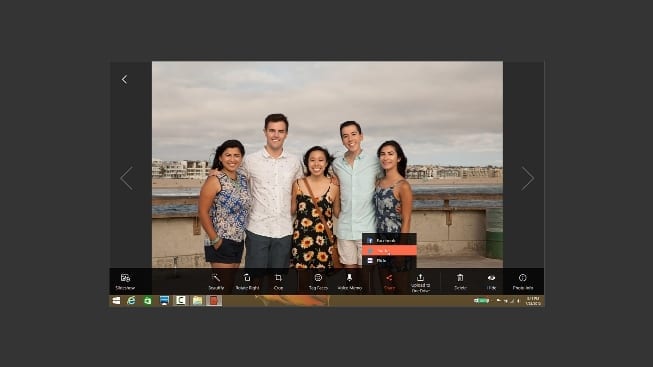 Key Features
Auto Face Replace helps create the best photo from group shots by swapping faces from other similar photos
Smart Event Sort automatically organizes photos into collections by time, location, holiday or occasion
OneKey Beautifier offers powerful editing tools for people and scenery to give every photo the facelift it needs
Just Visiting2 automatically reminds users of upcoming personal special occasions through past photo collections
Photo Collage and Slideshow creation tools enable users to seamlessly create multimedia presentations from photos
Social media sharing from within the application saves time and makes it easier to show off photo creations
Quote
"Photo sharing is a big part of our daily lives, and finding a picture perfect image is important to both amateur and hobbyist photographers alike," said Bai Peng, vice president and general manager, Lenovo Notebook Business Unit, PC Group. "With Photo Master 2.0, we've upped the ante with photo editing and sharing capabilities that users can use everyday to enhance their photos and cherish their special memories."
Pricing and Availability2
Photo Master 2.0 is a software that will be preloaded onto select Lenovo™ YOGA™ and ideapad™ laptops starting in July 20152.
A free trial version compatible with Windows 7, Windows 8.1 and Windows 10 will be available for download. Full version starts at US $9.95 later this year.
Watch the video demo to learn more: https://www.youtube.com/watch?v=_i8jA3dAMOk&feature=youtu.be
Download the Quick Start Guide: https://news.lenovo.com/content/1119/files/LenovoPhotoMaster20_QuickStartGuide_ENFinal.pdf
1The Just Visiting feature is available on the 90-day trial and full purchase versions of Photo Master 2.0. It will not be available on the preloaded version.
2Prices do not include tax and are subject to change without notice and is tied to specific terms and conditions. Reseller prices may vary. Price does not include all advertised features. On-shelf dates may vary by geography and products may only be available in selected markets. All offers subject to availability. Lenovo reserves the right to alter product offerings and specifications at any time without notice.
About Lenovo
Lenovo (HKSE: 992) (ADR: LNVGY) is a $46 billion global Fortune 500 company and a leader in providing innovative consumer, commercial, and enterprise technology. Our portfolio of high-quality, secure products and services covers PCs (including the legendary Think and multimode YOGA brands), workstations, servers, storage, smart TVs and a family of mobile products like smartphones (including the Motorola brand), tablets and apps. Join us on LinkedIn, follow us on Facebook or Twitter (@Lenovo) or visit us at www.lenovo.com.