Tromsø, Norway, October 24, 2023 – Lenovo (HKSE:992) (ADR: LNVGY) has been selected by ocean intelligence company Oceanbox.io to power its operations and improve humanity's knowledge of the sea. Oceanbox is using Lenovo's ThinkSystem servers to simulate, store and analyse the mountain of data it holds and produces, supporting its mission to model the depths of the ocean and make its data and tools accessible to all.
Based in Norway, Oceanbox specialises in simulating oceanographic data to model the sea's movements and properties, including temperature, salinity, currents, light propagation and sedimentation, down to metre-level resolution. It also acquires data from thousands of data points, such as wind, river and sonographic data, to feed into equations and get the most realistic view possible of the world. Organisations can use Oceanbox's dashboards to run simulations that predict and visualise how elements like viruses, lice and oil will be transported through the water.
The world's oceans are under stress and the need to improve knowledge of the ocean is increasingly vital. Oceanbox's models can predict the movements of currents and the transport of pollutants, providing decisive information for knowledge-based decision making in order to reduce environmental impact. For instance, with the knowledge of which direction currents are moving, boats and other water vessels can minimise petrol use by travelling in tandem with this instead of against. Such data also comes in useful for leisure activities like boating, canoeing, kayaking, sailing and diving.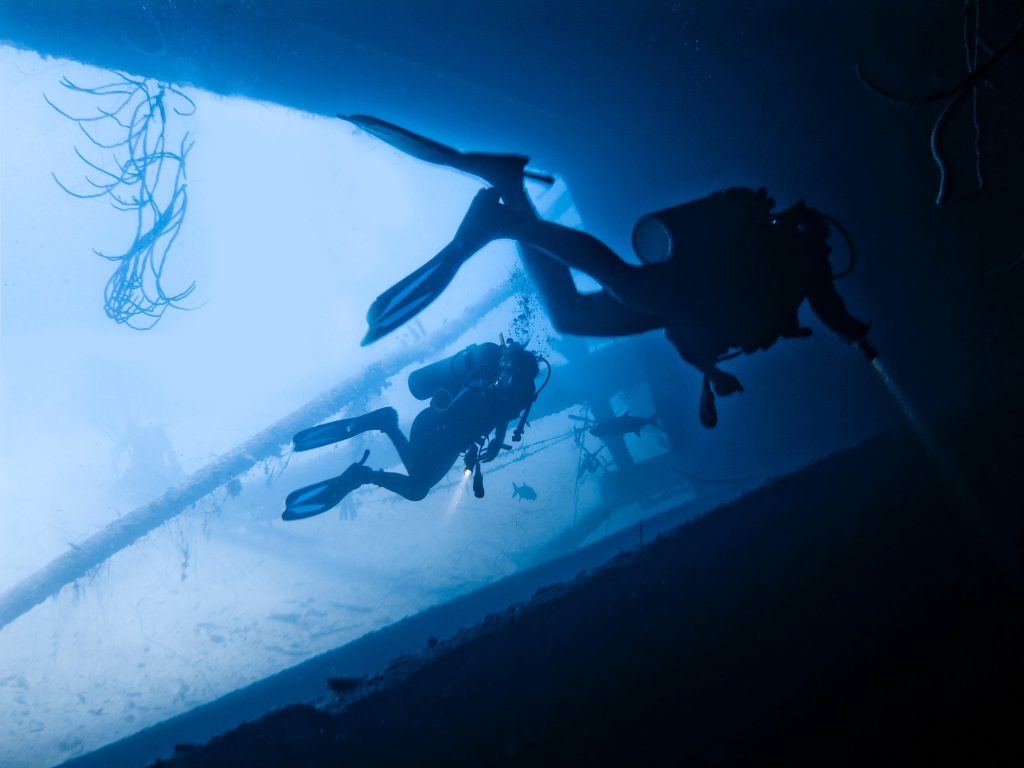 Smart Mapping for Aquaculture Industry
The aquaculture industry is currently the biggest user of Oceanbox's tools, using models to predict where parasites and pathogens may move and prevent them from contaminating fish. This is particularly important in areas like Norway, whose salmon industry has an export value of over $10 billion, and is the largest in the world. Oceanbox has already made a significant start in mapping the coast of the country, which is more than twice the length of the equator, with over 18,000 billion datapoints to cover.
Other use cases could include search and rescue, where Oceanbox systems can help identify the area where a person in the sea might be. In the instance of oil spills, it can predict where oil might spread and which vessel may have released it, enabling authorities to be prepared and preventing reoccurrences.
"Weather forecasts are widely understood for meteorology, with climatologists assessing the atmosphere and presenting the data in a digestible way, and our goal is to make the same possible for the sea," comments Svenn Hanssen, CEO at Oceanbox. "What excites me most is making new discoveries about the ocean and figuring out what's happening beneath the surface. In future, we want users to be able to simply open up their web browser to gain this information. This comes down to connecting data and computational resources, and Lenovo's storage and management capabilities enable us to continually unlock new secrets from the sea."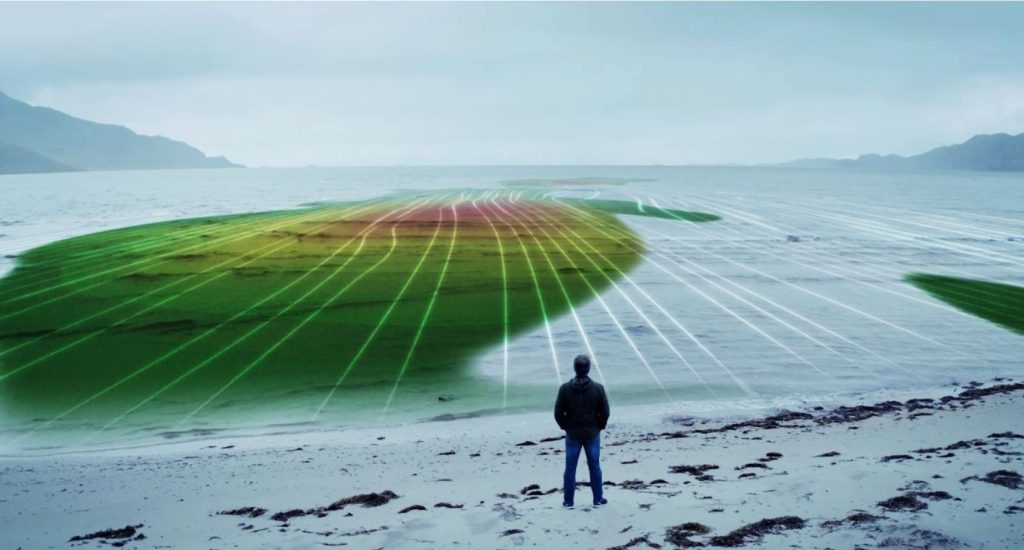 Robust and Holistic High-Performance Computing
Each of Oceanbox's year-long models take two to three weeks to run on 1000-2000 CPU cores and consist of roughly 50 terabytes of data, which is as much as 15.5 million photos. With these heavy computational requirements, Oceanbox quickly realised it needed a robust and holistic high-performance computing (HPC) solution for its needs. The solution is also required to have a low latency network for super-fast communication, for the computations to scale to the necessary number of CPU cores. The company explored various systems on the market but ultimately selected Lenovo due to its speed and ability to run parallel operations thanks to its effective architecture.
"Our main challenge is ensuring we have enough infrastructure to model the entirety of the world's seas," says Dr Jonas Juselius, CTO and VP of Engineering at Oceanbox. "This requires large clusters to run and forecast 24/7. Modelling creates a huge amount of data, so it needs to be stored efficiently, particularly as the computations continue to grow rapidly. The Lenovo system is the best on the market to provide this, with the capabilities to expand as we explore deeper into the ocean."
Oceanbox deployed 16 Lenovo ThinkSystem SR645 dual-socket servers, each equipped with two 64-core AMD EPYC processors. Two further SR645 nodes in the same configuration are attached to Lenovo disk storage devices to support live computations, essential for customers looking to analyse data and make decisions quickly. All nodes are coupled together with the latest InfiniBand networks in order for them to interconnect with low latency. Oceanbox also uses Lenovo laptop and PC workstations in the development process.
The Power of Partnership
"Lenovo's relationship with Oceanbox extends over a decade, and our teams have worked closely together to create a holistic solution that meets Oceanbox's needs," says Giovanni Di Filippo, EMEA President at Lenovo Infrastructure Solutions Group. "The development of Oceanbox's tools powered by Lenovo demonstrates how technology can play a vital role in improving knowledge and accessibility to greater environmental issues, with the power to make a difference in solving them in the future."
Oceanbox currently uses a twofold storage system running in parallel, holding around 500 terabytes, but this is quickly filling up and the company is beginning to see the limitations of spinning discs as usage grows. It eventually aims to move towards using solid state technology to extract even more performance by running oceanographic simulations faster and enabling data to be shared with clients sooner. With the current system incorporating predictive analytics and modelling, Oceanbox's capabilities could also expand to harness artificial intelligence (AI) in the future to support with producing solutions.
"We need the sea for resources, but it's important to access it in a sustainable way without blindly undertaking activities that might hurt the natural ecosystem," adds Hanssen. "By building our systems with Lenovo and making them accessible to all, we want to help others perform operations at sea with better precision and minimum risk of damaging the environment. We don't know how far these capabilities will go in the future, which means that anything is possible. There is so much to learn and understand about the ocean, and we are only just scratching the surface."
Lenovo (HKSE: 992) (ADR: LNVGY) is a US$62 billion revenue global technology powerhouse, ranked #217 in the Fortune Global 500, employing 77,000 people around the world, and serving millions of customers every day in 180 markets. Focused on a bold vision to deliver smarter technology for all, Lenovo has built on its success as the world's largest PC company by further expanding into growth areas that fuel the advancement of 'New IT' technologies (client, edge, cloud, network, and intelligence) including server, storage, mobile, software, solutions, and services. This transformation together with Lenovo's world-changing innovation is building a more inclusive, trustworthy, and smarter future for everyone, everywhere. To find out more visit https://www.lenovo.com, and read about the latest news via our StoryHub.