Discover the dark side in new content update and purchase the limited-edition Kylo Ren Lightsaber Controller
The wait is over. Star Wars: Jedi Challenges – Dark Side Expansion is available now as a free content update to the augmented reality (AR) experience, along with a limited-edition Kylo Ren Lightsaber Controller that is available for purchase today. What's more—we've added a new local multiplayer game to the content update: Ship Battles.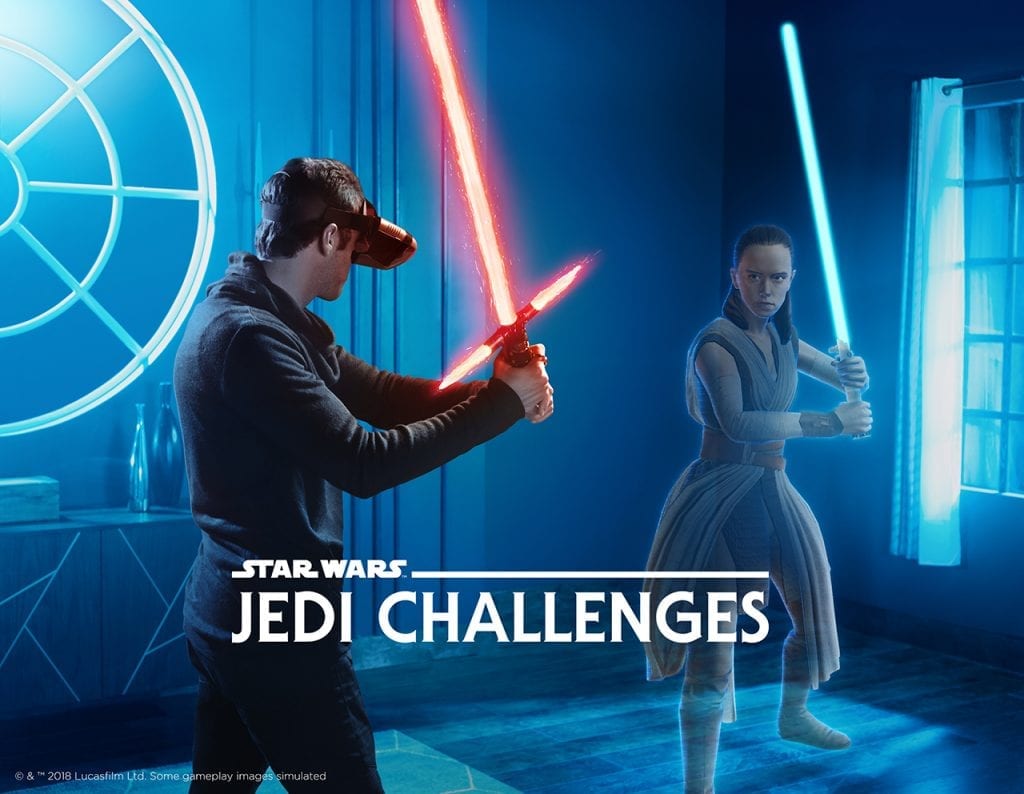 Since its global launch last winter, Jedi Challenges has enthralled fans with the first-of-its-kind Star Wars AR gameplay, becoming one of the most popular and sought-after Star Wars tech devices of the season. Energized by fans' excitement and requests, Lenovo™ worked with Disney on new gameplay experiences. In the Dark Side Expansion, the third free content expansion from Jedi Challenges, players can wield Kylo Ren's iconic Lightsaber against formidable light side opponents such as Rey and Yoda in AR Lightsaber duels.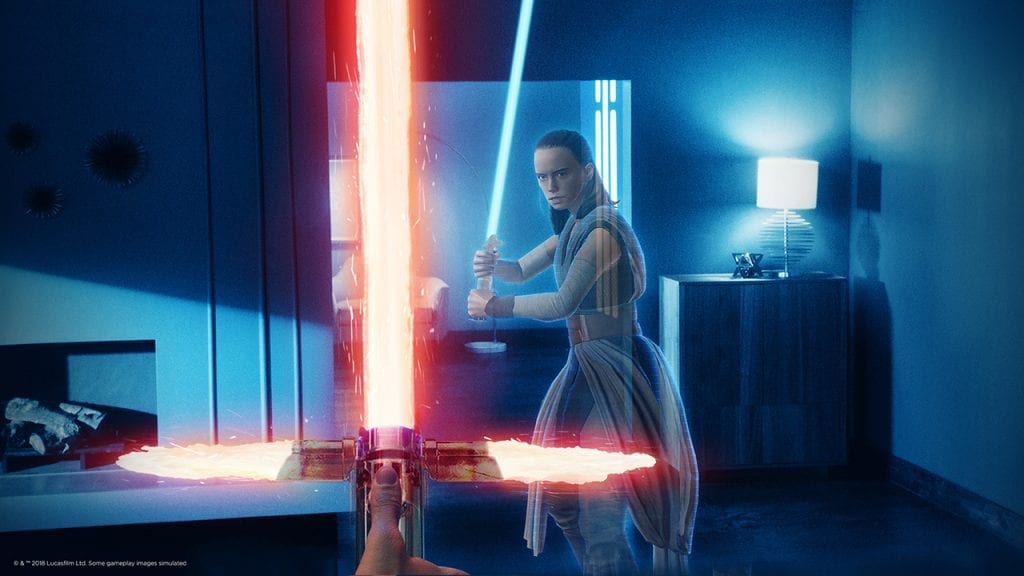 New Ship Battles Game Experience
And with the newest Ship Battles mode, we're giving players the experience to command capital ships in space battles against opponents in real-time, local multiplayer matches. Ship Battles lets players take command of an Imperial Star Destroyer or Rebel Mon Calamari Cruiser, managing offensive and defensive maneuvers in space combat. Each ship contains four sections which players must manage and continually recalibrate, including turbolaser fire, defensive shields, deployment of 'Power Up' ships, and bomber runs.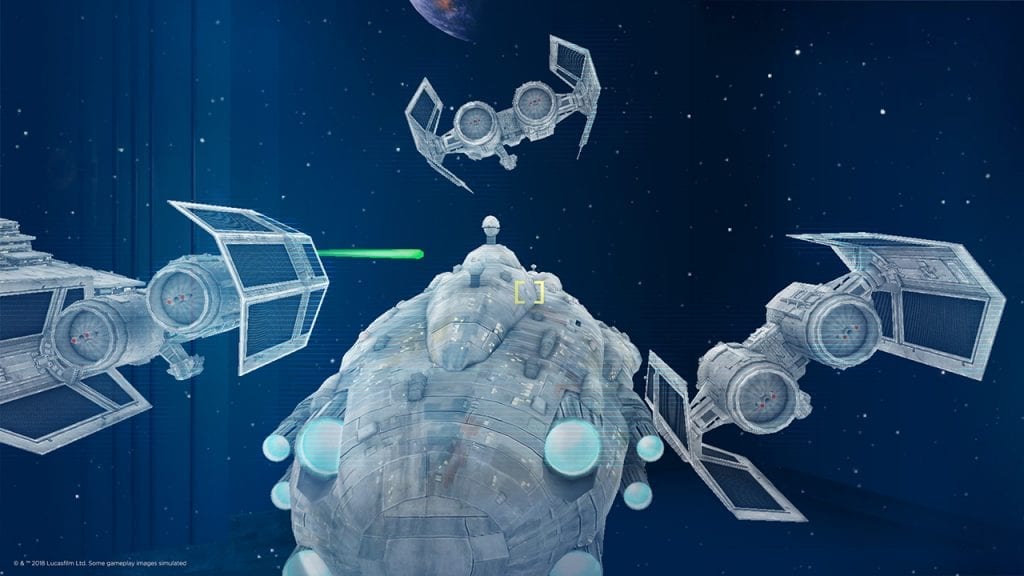 Tips and Tricks for the Win
Here are a few tips and tricks to help new players get started on the Dark Side Expansion and Ship Battles:
Dark Side Expansion
Defeating the strongest opponents in the galaxy will require the use of abilities such as Pull. Wait for Yoda to hurl rocks at you before activating this power – cancelling out his ability and pulling him closer for attack.
Select the Second Wind passive ability so that when your opponent lands the final blow you'll be able to fully heal yourself and grab a second chance to strike down your adversary.
Ship Battles
Prioritize Shielding and Communications sections to stay in the fight longer, or concentrate your attack strength on the Hangar Bay or turbolaser to blitz your opponent.
In order to prevent turbolaser damage to your ship, when your opponent starts their bombing run, use the Support Call to begin your own bombing run.
Learn to split your attack power throughout the game. At the start of your match, place two targets on the turbolasers and two on the Shielding section of the enemy's ship. During the mid-late phase, focus three targets on the section with the least damage, and the fourth on the most damaged.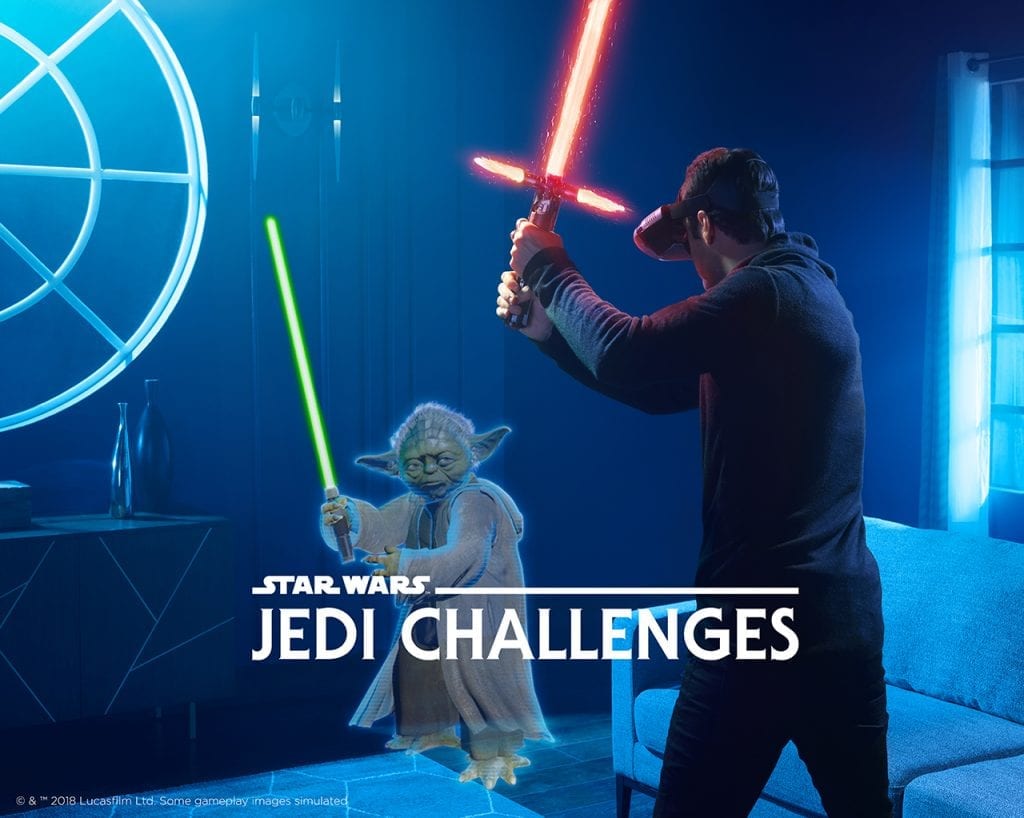 To use the Kylo Ren Lightsaber Controller or play the Dark Side Expansion update, the full Star Wars: Jedi Challenges starter kit is required (sold separately), which includes the Lenovo Mirage™ AR headset, Lightsaber controller, and Tracking Beacon. A compatible smartphone and the latest Jedi Challenges app, free to download on the App Store® and Google Play™, are also required.
About Star Wars: Jedi Challenges
Star Wars: Jedi Challenges brings iconic Star Wars experiences to life through the power of AR. Offering more than 30 hours of multi-level immersive content, Jedi Challenges features multiple gameplay experiences:
Lightsaber Battles: Perfect your Lightsaber skills by taking on some of the most menacing villains the dark side has to offer like Kylo Ren and Darth Vader, or battle new heroes like Rey and Yoda in the new Dark Side Expansion.
Strategic Combat: Command forces against enemies in large-scale legendary ground wars.
Holochess: Outwit your opponents in the ultimate game of concentration and strategy in the beloved Star Wars game that first appeared in Star Wars: A New Hope™.
Pricing and Availability
The Star Wars: Jedi Challenges – Dark Side Expansion update is available now through the Star Wars: Jedi Challenges app as a free download on the App Store and Google Play.
The Star Wars: Jedi Challenges – Kylo Ren Lightsaber is available now in select markets. In the U.S. availability is $99.99 on www.jedichallenges.com,  www.bestbuy.com, www.amazon.com, www.walmart.com, www.target.com and others. Local pricing and availability will vary by country. The controller is fully compatible with all content in the Jedi Challenges app.
The Star Wars: Jedi Challenges starter kit is available on www.jedichallenges.com and select local retailers. Local pricing and availability will vary by country.
Watch the Jedi Challenges product tour video here, and the Kylo Ren Lightsaber trailer here. Download high resolution images seen above here.
LENOVO and LENOVO MIRAGE are trademarks of Lenovo. STAR WARS and related properties are trademarks and/or copyrights, in the United States and other countries, of Lucasfilm Ltd. and/or its affiliates. © & TM Lucasfilm Ltd. GOOGLE PLAY is a trademark of Google LLC. APP STORE is a trademark of Apple Inc. All other trademarks are the property of their respective owners.  ©2018, Lenovo Group Limited.