When your business started, things were simple. There was a website. There was email. The two went hand-in-hand, with the occasional spreadsheet or doc thrown in.
Then the company's basic cloud suite was no longer sufficient. So an accounting software package and customer relationship management tool were added to the mix, to help build loyalty and grow sales. Then came the new human resources software, project management software, and collaboration tools.
As the scope of the business grew, teams discovered newer and better apps to fill various needs. Marketing automation gave way to heatmapping and A/B testing. Customer support emails led to live chat apps and social media service tools. Websites were improved with better search optimization and data analytics.
The robust mix of tech tools added up to a big competitive advantage—one that helped the organization soar past competitors.
Until things began to spiral out of control.
Suddenly, there were more apps than people to manage them. Monthly subscription fees were being paid to cover dozens of advanced features when only a handful were really needed. In a few cases, two or three different apps were being used by different divisions to accomplish the same thing.
With the sheer volume of available solutions, anyone with a credit card can spin up a new SaaS service within seconds.
Software As ROI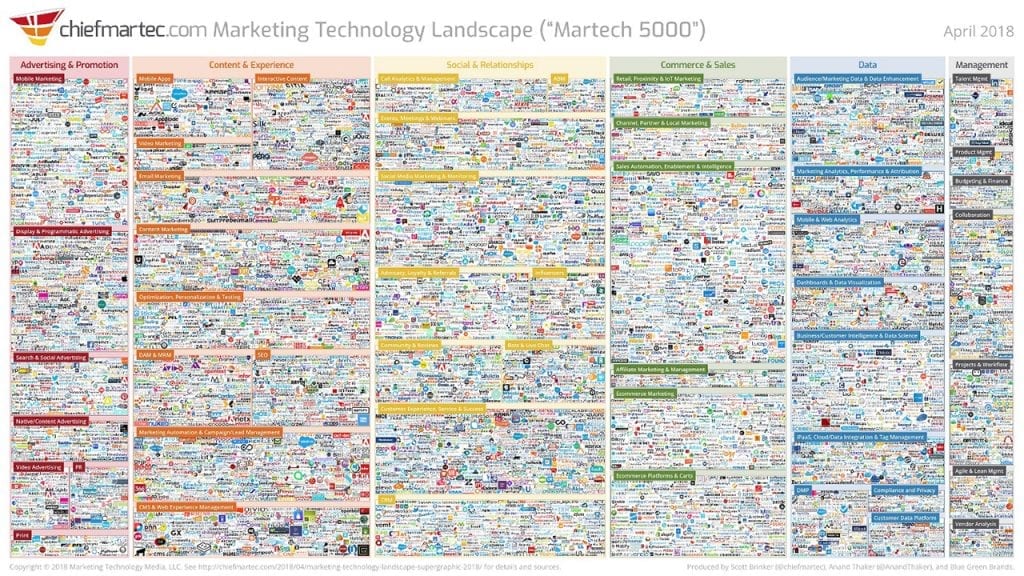 In their efforts to get ahead, organizations have onboarded more technology than they can manage. We've reached the saturation point where managers are using spreadsheets to manage other spreadsheets to try to understand their tech landscape.
This leaves the average organization with a vast array of annual contracts and monthly invoices and no real visibility into ROI.
Most businesses are underutilizing technology—and studies indicate that decision-makers tend to underestimate just how much is being wasted. One survey revealed that CIOs at the average large enterprise believe their companies are paying for 30 to 40 cloud apps when it's really closer to 1,000. Another found that users are under the impression 30% of their tech spend is being wasted when the actual number is 35%.
If you ever get the feeling that you should be getting more returns from your technology, you're far from alone.
As anyone who's ever regretted investing in rarely used software has experienced, not having a process in place can cost you—big time.
That's where the "tech stack" comes in. A structured tech stack, to be exact. Once your technology is organized into one cohesive unit, amazing things can happen.
Understanding the Modern Tech Stack
2019 will be the year when companies finally regain control of their technology and align it to the business outcomes they strive so hard to achieve.
What is a tech stack — and why do you need it?
Software suites. Digital platforms. Marketing "stuff." No matter what you call it, your company is using a stack of technology. But do you have a manageable tech stack? Let's take a look …
The tech stack takes your full array of technology and transforms it into one cohesive unit that lets people see how all those different solutions work together to drive growth. Think of it as an organizational chart for your software: Tech stacks communicate the relationship between your digital tools and your critical business functions, serving as the foundation for uniting people and driving company success.
Tech Stacks: Software as a Strategy
With a tech stack, all existing technology is vetted and organized into a structured system that maximizes integrations, expertise, training, education and knowledge share. Done right, a company's tech stack serves as the central nervous system that unites teams, eliminates silos, fosters innovation and supercharges growth.
With so much at stake—software spending is expected to double by 2020 when 73% of organizations will run almost entirely on SaaS—it's time for teams to take control of their tech stacks once and for all. The massive acquisition of new technologies means that many companies struggle to get real value out of solutions that are over-provisioned and have not been optimized.
Strong tech stack management is the answer. Whether you've been officially charged with aligning your tech to business strategies or have assumed this responsibility over time, your role is an imperative one. And if you haven't yet defined who's going to take the reins of tech stack management, now's the time.
Ready to Tune Your Stack to Growth?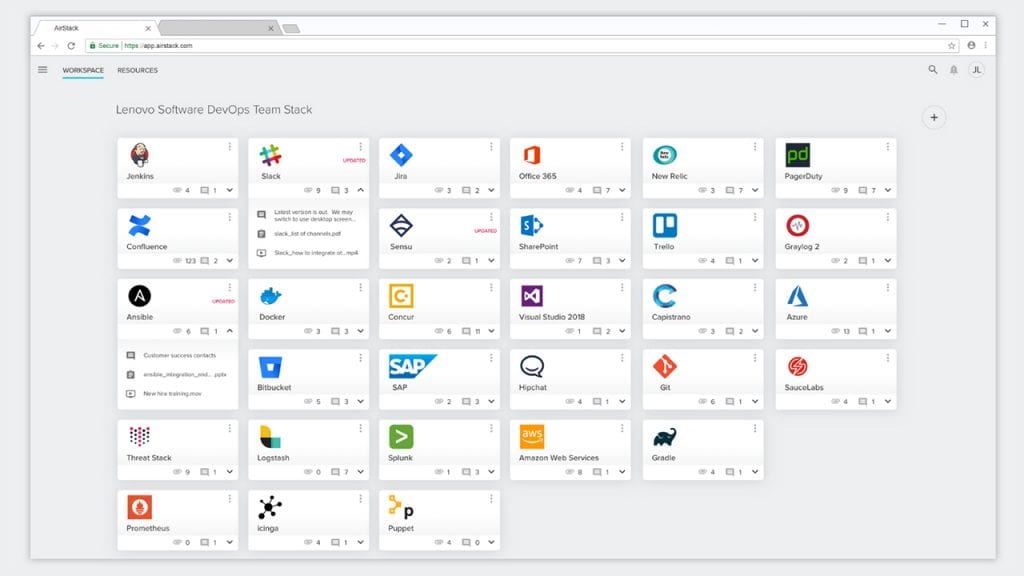 Lenovo Software created AirStack to solve the complex problems that come along with the explosion of the SaaS market and exponentially growing investments in tech stacks—the software and tools businesses use to drive competitive advantage and growth.
AirStack gives companies the ability to improve the ROI on their technology investments by giving total visibility into all of the software in a business—including shadow IT. Like a CRM for your cloud, AirStack will become the single source of truth across the business—all of the tech expertise, the data sources, the proprietary knowledge, the cost centers, and trends, compliance and security.
AirStack will be the first whole product solution of its kind. For early access and exclusive previews, visit AirStack.com.