Many discussions about increasing personal creativity and productivity have honed in on sustaining focus and concentration. However, our habits of creation, consumption and work have evolved with the advent of the gig economy, work-life integration and increased travel. As a result, the way we focus has also evolved. We wear headphones to concentrate in crowded coffee shops, pound out reports in university hallways between lectures, work and watch shows while commuting or late at night when the kids are asleep.
We listened to feedback from a lot of customers and users to better understand their evolving needs and usage patterns. And in our research, we came upon something interesting:
The average person uses their phone 80-100 times per day, for 1.5 to 2 minutes.
That same person uses their computer 4-5 times per day, for 25-30 minutes each time.
There's been a lot of discussion and feedback about transforming the next-gen PC into something more like a phone. While the portability and constant connectivity of a smartphone are key aspects to include in our future PCs, a PC and smartphone's usage and focus times are clearly different. We use our smartphones in brief intervals, in a multi-tasking or multi-screen state, while we stay focused on our PCs — whether it's for productivity, creation or entertainment.
That's why the productivity and creativity device that will take us into the future also needs to be different.
Jeff Meredith, Senior Vice President and General Manager of Lenovo's Consumer PCs and Smart Devices, joins partner Intel® on stage to talk about what this all means in his keynote speech at COMPUTEX Taipei 2018, while offering a sneak peak at the next generation of the acclaimed Lenovo Yoga Book—a device that enables users to focus in more places, in more ways and at more times: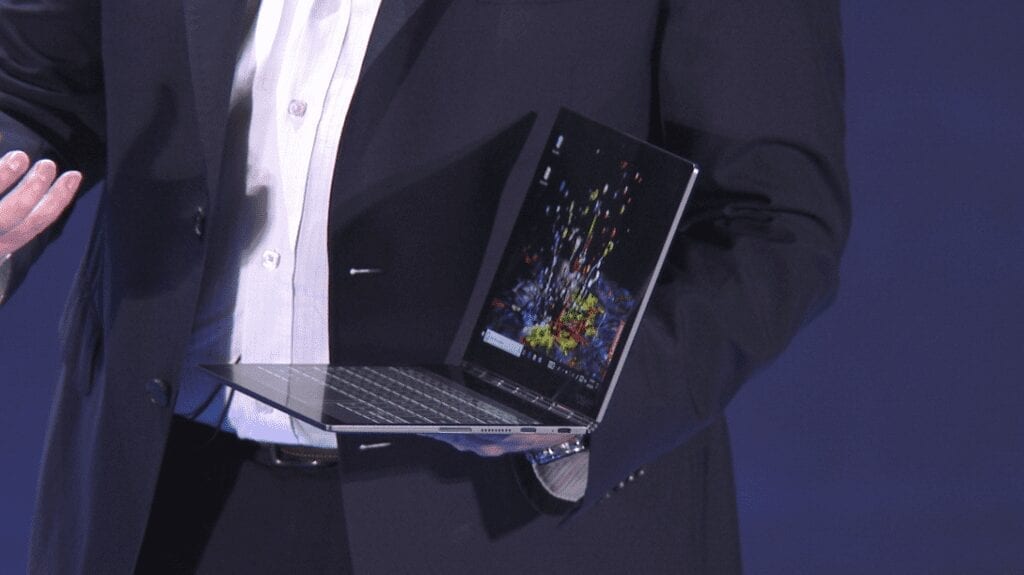 Watch the 7-minute second generation Yoga Book keynote here.
The second generation of the Yoga Book is almost here. Stay tuned on the Lenovo Newsroom for more news later this year!
LENOVO and YOGA are trademarks of Lenovo. INTEL is a trademark of Intel Corporation in the U.S. and/or other countries. All other trademarks are the property of their respective owners. ©2018, Lenovo Group Limited.