Combination of premium display, reliable performance, and smart features ideal for even the most demanding modern workplace

September 26, 2023 – Lenovo™ has unveiled the ThinkCentre™ M90a Pro Gen 4, setting a new standard for all-in-one (AIO) business desktop computers. Designed to address the needs of modern workplaces and content creators, this powerhouse Windows 11 PC wows with a massive 27-inch QHD display and is equipped with smart features that enhance connectivity, privacy, and usability.
"Modern businesses require more than just a high-performing PC, they need solutions that are smart and intuitive, reliable and efficient, and empowers them to create a multi-device ecosystem seamlessly," said Sanjeev Menon, vice president and general manager, Worldwide Desktop Business in Intelligent Devices Group, Lenovo. "In this evolving hybrid environment, employees use an average of 2.5 devices for work1 and would like to be provided with both desktops and laptops to allow them to be more productive2. Lenovo's ThinkCentre M90a Pro Gen 4 is the answer for businesses looking for synergy and to make workspaces more flexible, streamlined, and productive."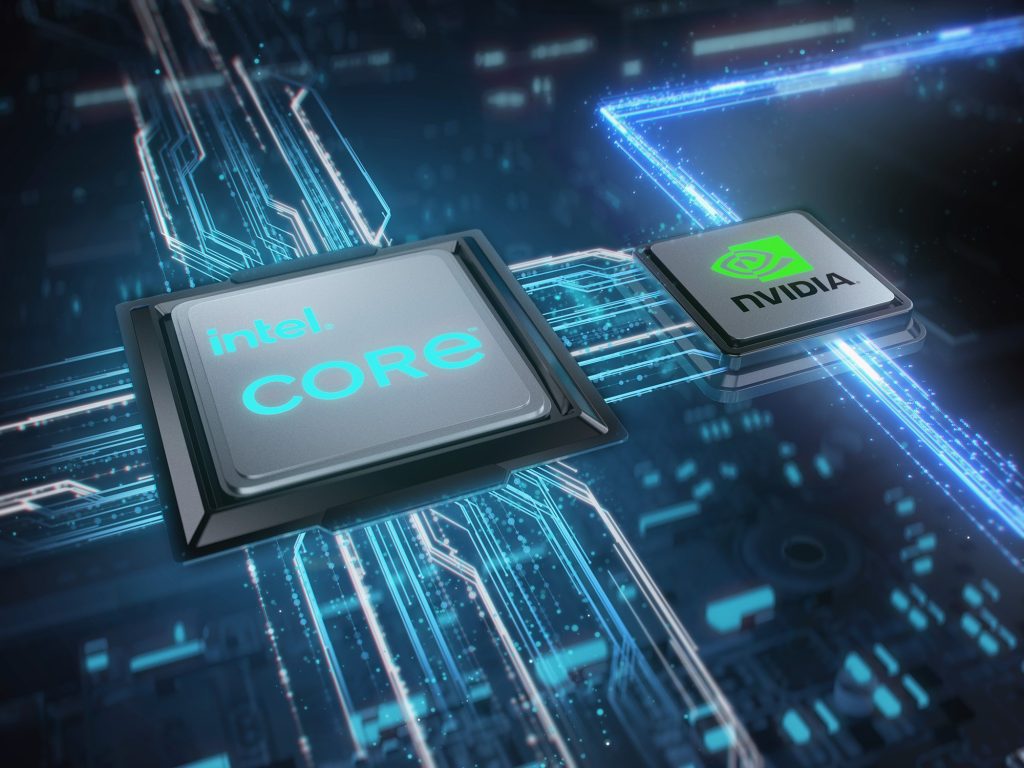 Power to Produce Results
The ThinkCentre M90a Pro Gen 4 delivers performance when required, expandability when necessary, and results when needed. It's ready to take on any challenge – packed with cutting-edge components, including Intel® vPro® Enterprise with up to 13th Gen Intel Core™ i9 processors, NVIDIA® GeForce RTX™ 4050 Laptop GPU, and up to 64GB of DDR5 memory. To keep the system optimized, the ThinkCentre M90a Pro Gen 4 is equipped with Energy Performance Optimizer, which utilizes machine learning to classify tasks and boost performance.
ThinkCentre M90a Pro Gen 4 enables ultra-fast file sharing with Thunderbolt 4, capable of reaching speeds of up to 40 Gbps and making transferring videos and gigantic files a breeze3. For professionals demanding even more, the AIO desktop can support an additional 8K or two 4K monitors, can be outfitted with external GPUs and storage drives, and can double as a monitor when connected to other devices.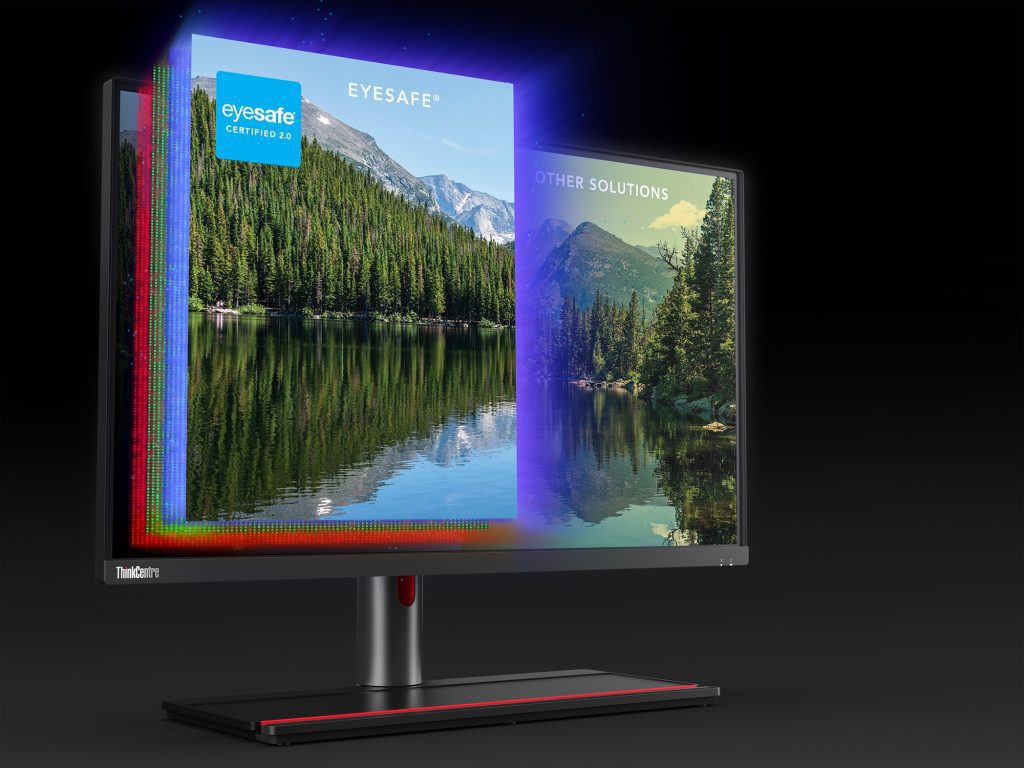 Accurate and Thoughtful Display
Bigger does not always mean better, except for the ThinkCentre M90a Pro Gen 4. Boasting a 27-inch QHD display capable of showing even the most minute detail, the AIO shines at 350 nits and has an sRGB 99% rating, so that designs and artworks accurately reflect the artists' inspiration and vision.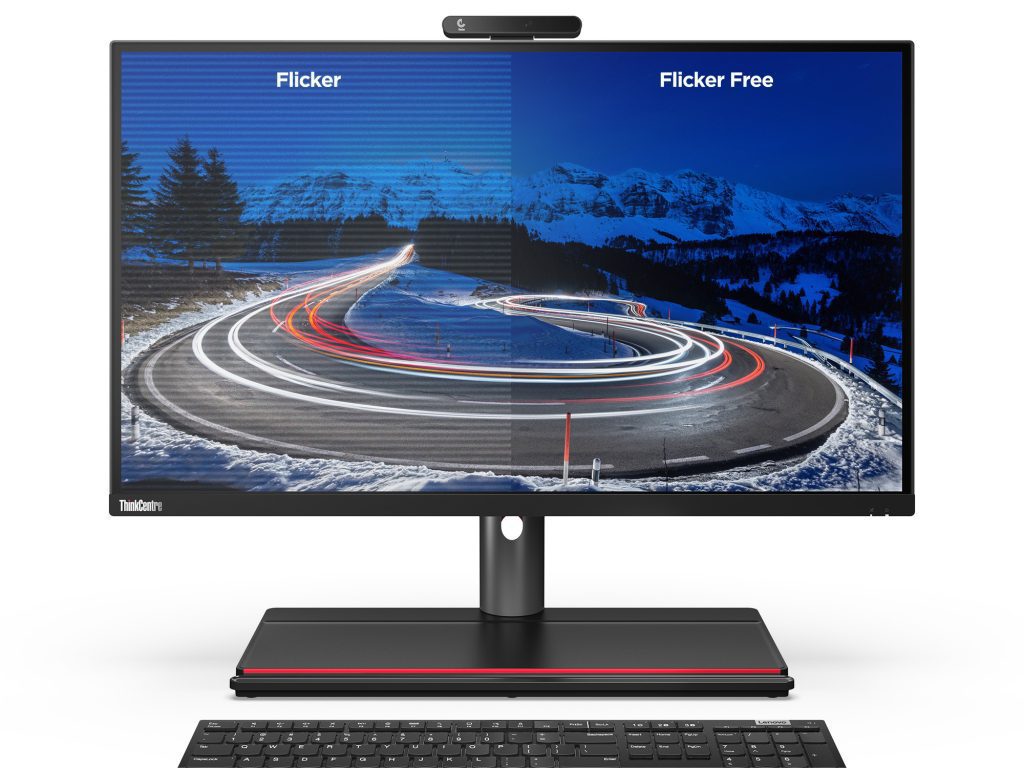 Individually calibrated to ensure that the same image is identical in every ThinkCentre M90a Pro Gen 4, the AIO not only focuses on the artists' work, but also on their wellbeing. The premium AIO desktop is Eyesafe 2.0 and Flicker Free certified by TÜV Rheinland and has Natural Low Blue Light technology built into the hardware to reduce eyestrain and fatigue.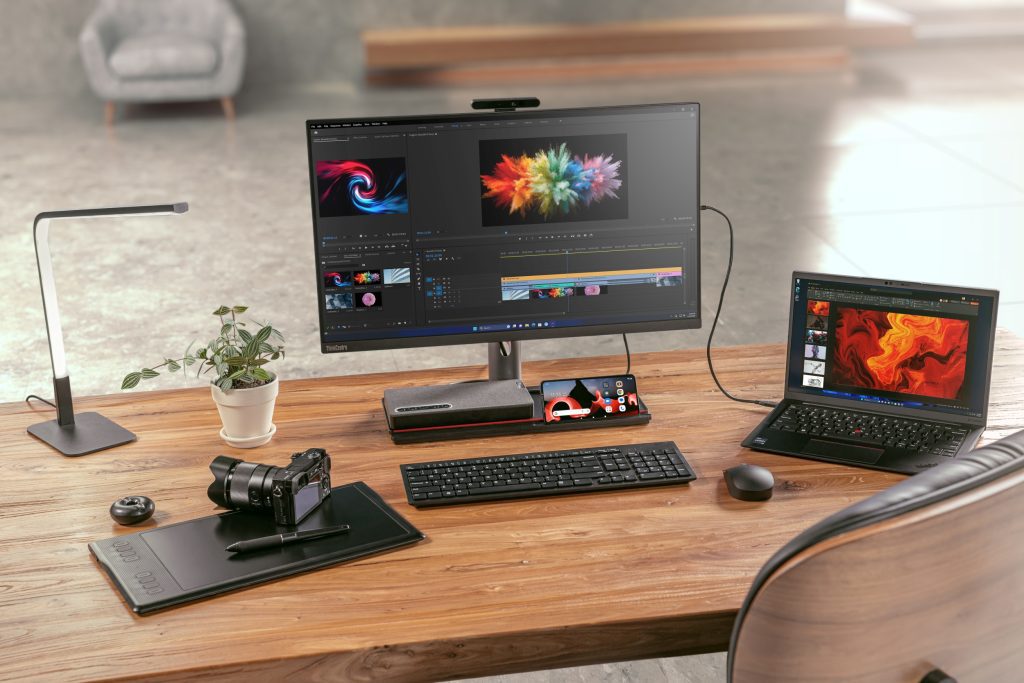 Multi-Device Connectivity Simplified
Modern organizations require collaboration across departments, creatives, and devices, and the ThinkCentre M90a Pro Gen 4 is the solution to creating the ultimate hybrid ecosystem. In addition to the Thunderbolt 4 port, the ThinkCentre M90a Pro Gen 4 also offers an optional Thunderbolt 3 port4 that allows users to share the display as a Thunderbolt monitor when connected via the included USB-C® cable. Through this feature, users can also share a second M.2 SSD to laptop or PC with super-while enjoying high-speed data transfer rates.
ThinkCentre M90a Pro Gen 4 has power to spare and seamless connectivity with other laptops or PCs, but it can also become an extension to mobile devices. Lenovo ThinkPhone by Motorola and select Motorola smartphone users can connect to the AIO via app, gaining the ability to copy, paste, and drag-and-drop files between the phone and the desktop, as well as stream apps, respond to texts and keep track of notifications without having to use their phones.
"The ability to power through any task as well as to become a hub to multiple devices makes the ThinkCentre M90a Pro Gen 4 the ideal choice for a hybrid workforce," added Menon. "A designer can now ideate on his phone from a coffee shop, create and design on his laptop at home and put the finishing touches the next day at work all without missing a beat."
Designed for the Modern Professional
Privacy, security, and reliability are essential for the modern professional, and the ThinkCentre M90a Pro Gen 4 seamlessly blends hardware and software to give users peace of mind. Using a unique combination of AI, next-gen Human Presence Detection (HPD) with radar sensor and the RGB-IR camera, the AIO harnesses privacy with zero-touch login and logout that automatically blurs your screen when someone is behind you.
In addition to the array of security features, the ThinkCentre M90a Pro Gen 4 is built with a discrete TPM 2.0 chip for more secured encryption, comes with ThinkShield to safeguard data and assets, and can block USB storage devices with Smart USB Protection. The AIO is also Mil SPEC tested for durability and reliability5 and is UL Anti-dust certified.
To maintain the performance and security of the ThinkCentre M90a Pro Gen 4 as well as other devices in the fleet, Lenovo Device Manager is the preferred endpoint management tool for all users. Built to work seamlessly with Windows 11 and other operating systems, Lenovo Device Manager is a flexible, scalable, cloud based, and zero-touch solution that allows users to connect and configure policies across all devices. Lenovo Device Manager works to optimize and improve device functionality, monitor device connectivity, track hardware and software changes, and more.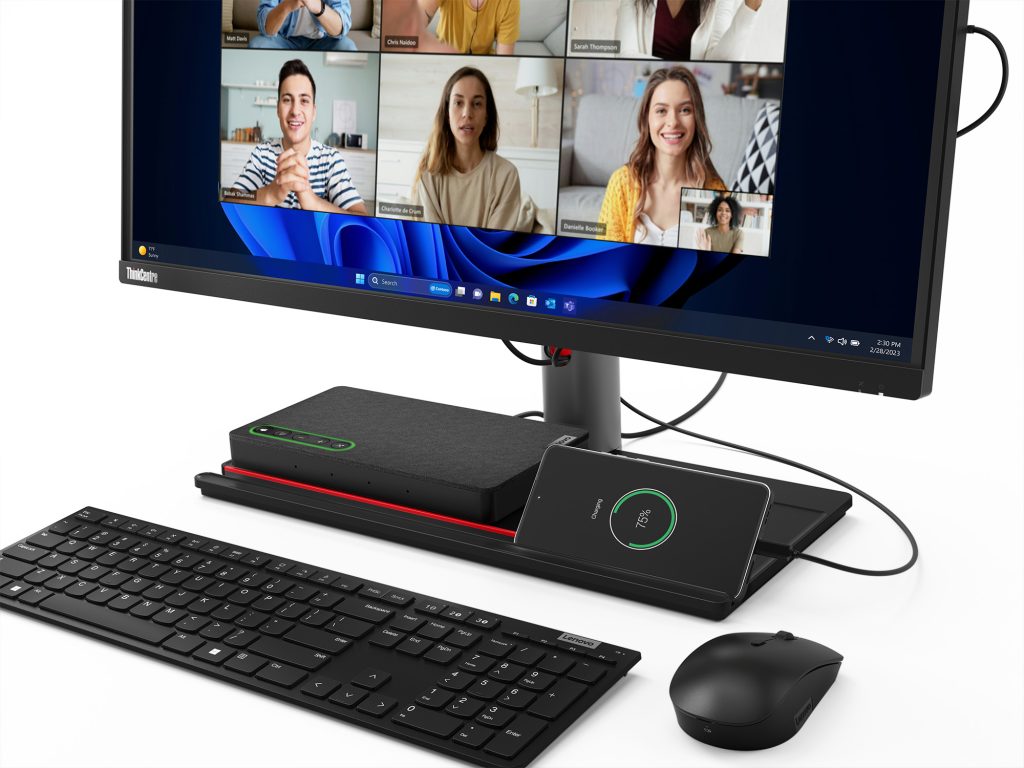 Intentionality in Smart Design
The ThinkCentre M90a Pro Gen 4 comes with several customer-centric designs to streamline workspaces and enhance user experience, including a phone-docking bar, a built-in cord management base and an On-Screen Display joystick for easy menu selection. For professionals seeking to further amplify their system's productivity, Lenovo offers a selection of accessories (sold separately), including a Conference Call Base with quad-array mics for 360-degree-far-field pickup and four Harman® speakers for crystal clear sound.
Certified for Microsoft Teams, the Conference Call Base connects to your computer using a Standard USB Type-C interface, is fine tuned for the human voice, and features echo cancellation and AI noise suppression.
Pricing and Availability6
The Lenovo ThinkCentre M90a Pro Gen 4 is now available in select markets.
Product Specifications
ThinkCentre M90a Pro Gen 4

Processor
Intel vPro with up to 13th Gen Intel Core i9 processor
OS
Windows 11 (Home & Pro)

Windows 11 Downgrade (Pro)

Graphics
Intel UHD Graphics 770/730/710
NVIDIA GeForce RTX 4050 Laptop GPU (optional)
Memory
Up to 64GB DDR5
Storage7
2x M.2 SSD 256GB/512GB/1TB (optional)
1x 2.5" HDD 1TB (optional)
1x ODD (optional)
Display

Size
27-inch Near Edgeless
Resolution
QHD (2560 x 1440)
Refresh Rate
60Hz
Contrast Ratio
1000:1
Brightness
350 cd/m2
Color Gamut
sRGB 99%
Certification
TÜV Rheinland Eyesafe / TÜV Rheinland Flicker Free
Audio
5Wx 2 with Dolby Atmos®
Camera
5M RGBIR & 5M RGB & 5M RGBIR + Radar (HPD Gen 2) / Dual Mic
AI Noise Suppression (Intel® GNA)
Connectivity
Side
1x Thunderbolt 4
1x Thunderbolt 3 (optional)3
2x USB-A 3.2 Gen 2
3-in-1 card reader (optional)
1x combo audio jack
Rear
1x USB-C® 3.2 Gen 2 (RC)
3x USB 3.2 Gen 1 (one supports USB power on)
1x DP 1.4 out
1x LAN
1x HDMI 2.1 TMDS out and HDMI in 1.4 combo
1x Intel Ethernet
Wireless
Intel Wi-Fi 6E2 2×2 AX (optional)
Intel Wi-Fi 6 2×2 AX (optional)
Dimensions
Non-stand
613.6 x 383.4 x 54.5 mm / 24.16 x 15.09 x 2.15 in
With Ultra-Flex V Stand
Starting at 613.6 x 227.11 x 364.54 mm /
24.16 x 8.94 x 14.35 in
With Full-function Stand
Starting at 613.6 x 411.04 x 219.81 mm /
24.16 x 16.18 x 8.65 in
Weight
Non-stand
7.43 kg / 16.38 lbs.
With Ultra-Flex V Stand
Starting at 10.82 kg / 23.56 lbs.
With Full-function Stand
Starting at 10.89 kg / 24.01 lbs.
About Lenovo
Lenovo (HKSE: 992) (ADR: LNVGY) is a US$62 billion revenue global technology powerhouse, ranked #217 in the Fortune Global 500, employing 77,000 people around the world, and serving millions of customers every day in 180 markets. Focused on a bold vision to deliver smarter technology for all, Lenovo has built on its success as the world's largest PC company by further expanding into growth areas that fuel the advancement of 'New IT' technologies (client, edge, cloud, network, and intelligence) including server, storage, mobile, software, solutions, and services. This transformation together with Lenovo's world-changing innovation is building a more inclusive, trustworthy, and smarter future for everyone, everywhere. To find out more visit https://lenovo.com, and read about the latest news via our StoryHub.
1Statistic obtained from BYOD Statistics 2022 Zippia.com
2Lenovo ThinkCentre 2022 Changing Workplace Survey
3Actual transfer speed varies due to many factors, including device speed.
4Not a Thunderbolt host port. Connection to a laptop or desktop's Thunderbolt port done through a single full-function Type C cable (included). Sold separately.
5Lenovo uses the US Department of Defense's MIL-SPEC standards to test devices against hazardous physical and environmental conditions to determine durability. The Lenovo ThinkCentre MP90a Pro Gen 4 was tested against 12 categories and MIL-STD-12 procedures to prove its toughness. Abuse, like that contained in MIL-STD-12 testing, is not covered under Lenovo's standard warranty.
6Prices may not include tax and do not include shipping or options and are subject to change without notice; additional terms and conditions apply. Reseller prices may vary. On-shelf dates and color options may vary by geography and products may only be available in select markets. All offers subject to availability. Lenovo reserves the right to alter product offerings, features and specifications at any time without notice.
7Actual available capacity is less and varies due to many factors, including formatting, partitioning and operating system, etc., which utilize part of this capacity. The available capacity may change with software updates.
LENOVO, THINKCENTRE, THINKSHIELD, and THINKPHONE are trademarks of Lenovo. INTEL, INTEL CORE, vPro, Thunderbolt and the Intel logo, and other Intel marks are trademarks of Intel Corporation or its subsidiaries. NVIDIA and RTX are trademarks of NVIDIA Corporation, Inc. USB Type-C® and USB-C® are registered trademarks of USB Implementers Forum. Wi-Fi is a trademark of Wi-Fi Alliance. TÜV is a registered trademark of the TÜV Rheinland Group. Dolby and Dolby Atmos are registered trademarks of Dolby Laboratories Licensing Corporation. HARMAN KARDON and Harman speakers are trademarks of Harman International Industries, Inc. MOTOROLA, the Stylized M Logo, MOTO and the MOTO family of marks are trademarks of Motorola Trademark Holdings, LLC. All other trademarks are the property of their respective owners. ©2023, Lenovo Group Limited.