Today at NXT BLD in London, Lenovo is launching the next generation of its ThinkPad P Series with the release of five new ThinkPads, including the ThinkPad P73, ThinkPad P53, ThinkPad P1 Gen 2, and ThinkPad P53s and P43s. The new portfolio is designed to meet the ever-changing power and portability needs of modern professionals across industries – both in the office and beyond without sacrificing our legendary engineering know-how, reliability and security.2
Innovation can now happen anywhere – accomplished on movie sets, in the field and on the plot of land where the latest architecture masterpiece comes to life. The need for on-location power also requires real mobility – from the meeting room, to the office, to the presentation and back. Because of this, industry professionals are seeking similar power and performance they have come to expect from desktop workstations in their mobile workstations – and our new ThinkPad mobile workstations are meeting this demand.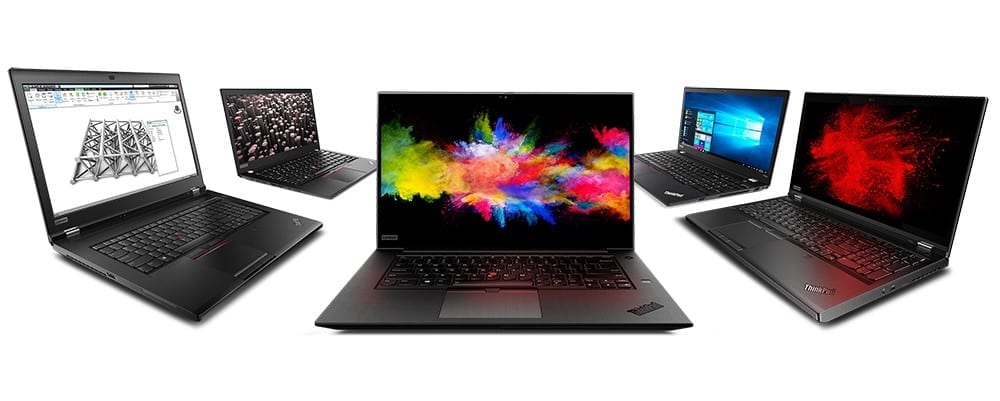 Power Like Never Before
Breaking the barriers of performance for mobile workstations, our ThinkPad P53 is the most powerful 15-inch mobile workstation1; packing the power of the NVIDIA Quadro RTX 5000 GPU with RT and Tensor cores – offering real-time ray tracing and AI acceleration. With its impeccable framework and groundbreaking design, the ThinkPad P53 serves as the multitool of workstations suited for a versatile mobile option; allowing users to access workflows previously reserved for those willing to carry a 17" mobile workstation. The addition of the fastest Intel Xeon and 9th Gen Core class CPUs with up to eight cores, including the Core i9, up to 128GB of memory and 6TB of storage gives engineers, architects and designers a powerhouse product now all in the portability of a 15-inch chassis.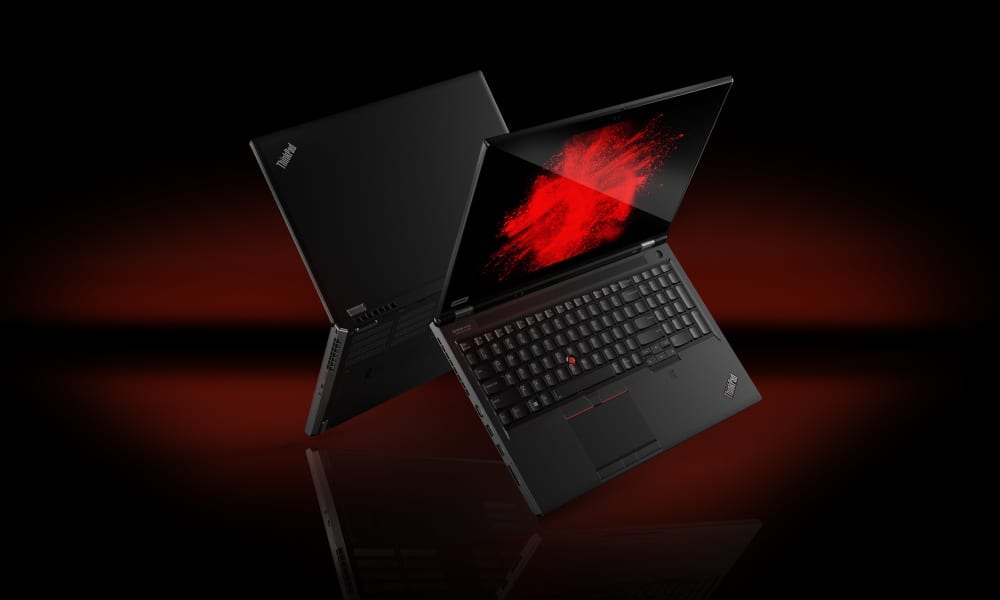 This mobile workstation also boasts a new OLED Touch display with Dolby Vision HDR for superb color and some of the deepest black levels ever. Building on the innovation behind the ThinkPad P1 power supply, Lenovo is also maximizing the portability of this powerful workstation with a new, 35 percent smaller power supply. The ThinkPad P53 offers the right blend of professional components and breakthrough technology and features to enable users to go further than ever before on a mobile solution; equipped to handle everything from augmented reality and VR content creation to the deployment of mobile AI or demanding ISV workflows. The ThinkPad P53 will be available in July, starting at $1799.

The Power You Need with the Look You Want
At 3.74 pounds and 17.2mm thin, Lenovo's thinnest and lightest 15-inch workstation – the ThinkPad P1 Gen 2 – is also launching today; offering the perfect combination of ultra-premium design and trusted workstation know-how. The ThinkPad P1 brings all new levels of power, including the latest NVIDIA Quadro Turing T1000 and T2000 GPUs. The ThinkPad P1 also boasts new features, such as blazing fast eight-core Intel 9th Gen Xeon and Core CPUs, and an OLED Touch display with Dolby Vision HDR – allowing users to experience true-to-life images and video with expanded contrast and stunning detail.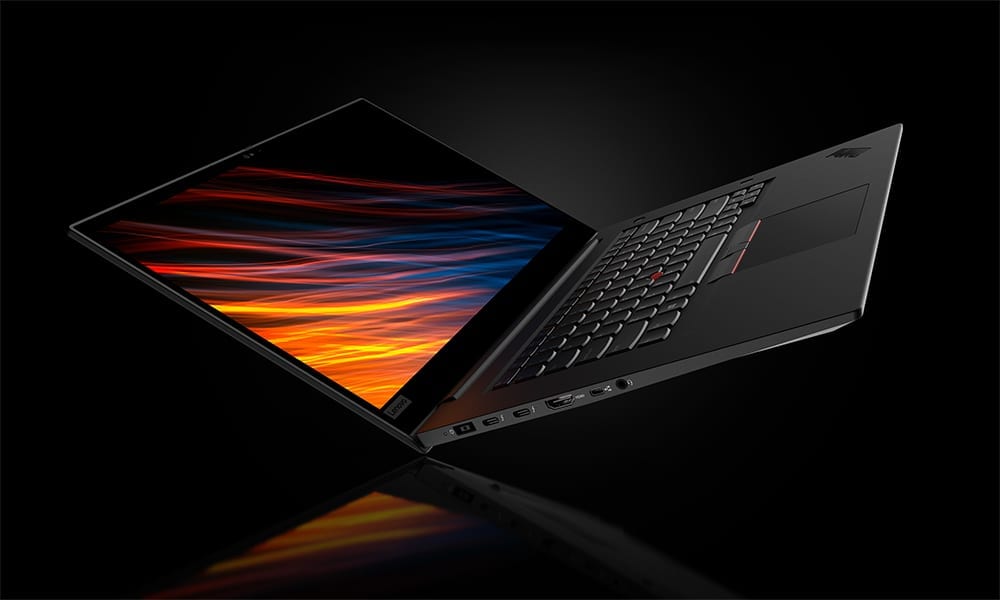 Now with a carbon fiber finish offered on a 4K UHD panel, the ThinkPad P1 is the workstation solution for professionals, across industries, looking for a sleek machine that delivers the power they need, from running the most demanding CAD applications to providing optimal storage for data-caching and real-time playback. The ThinkPad P1 Gen 2 will be available at the end of June, starting at $1949.
Big Power, Big Performance
Along with thinner and lighter, we're also launching the bigger and better ThinkPad P73. This 17-inch workhorse offers our mobile users maximum workspace with its 17.3-inch Dolby Vision 4K UHD screen and mobility with a 35-percent smaller power adaptor. Like the ThinkPad P53, this 17-inch chassis is packed with the latest Intel Xeon and Core processors and the most powerful NVIDIA Quadro RTX graphics, giving users in industries like finance and healthcare exceptional performance and expansive screen space for all their unique needs. The ThinkPad P73 will be available in August, starting at $1849.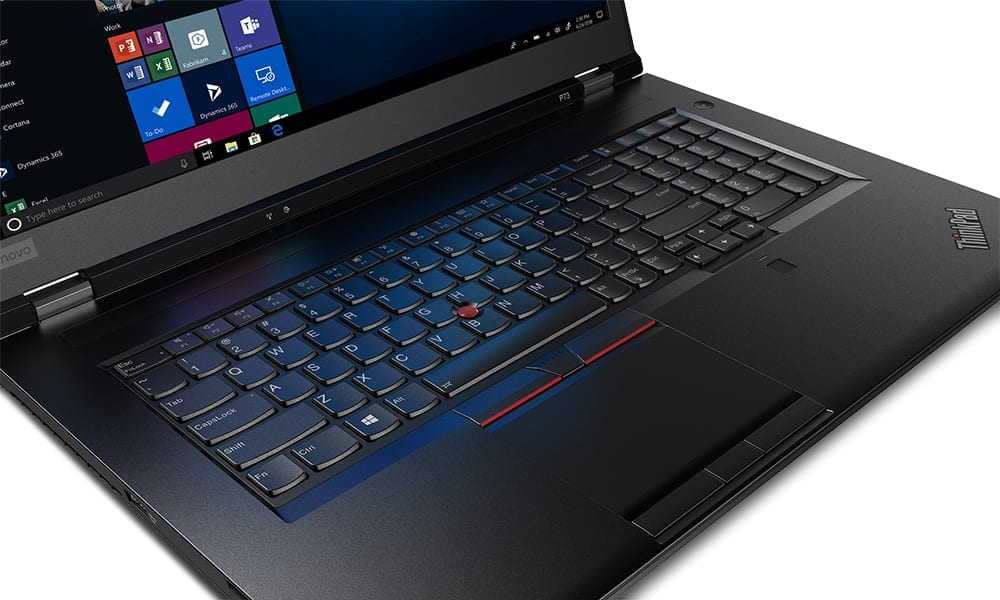 Power on the Move
Our portfolio is complete with the ThinkPad P53s and ThinkPad P43s; combining performance, mobility and a comfortable price point. The ThinkPad P53s combines the latest NVIDIA Quadro graphics and Intel Core processors – all in a thin and light chassis, designed to move with its users and keep up with them when running AutoCAD, Revit, SOLIDWORKS and more. A new addition and an even more compact option, the ThinkPad P43s is our most mobile workstation all while retaining the power of its larger counterpart. As the only 14-inch chassis in our portfolio, the ThinkPad P43s is a powerful and lightweight Ultrabook™ mobile workstation, designed to meet the needs of highly mobile entry-professionals, educators and students alike. The ThinkPad P53s and ThinkPad P43s will be available in June and July, respectively, starting at $1499.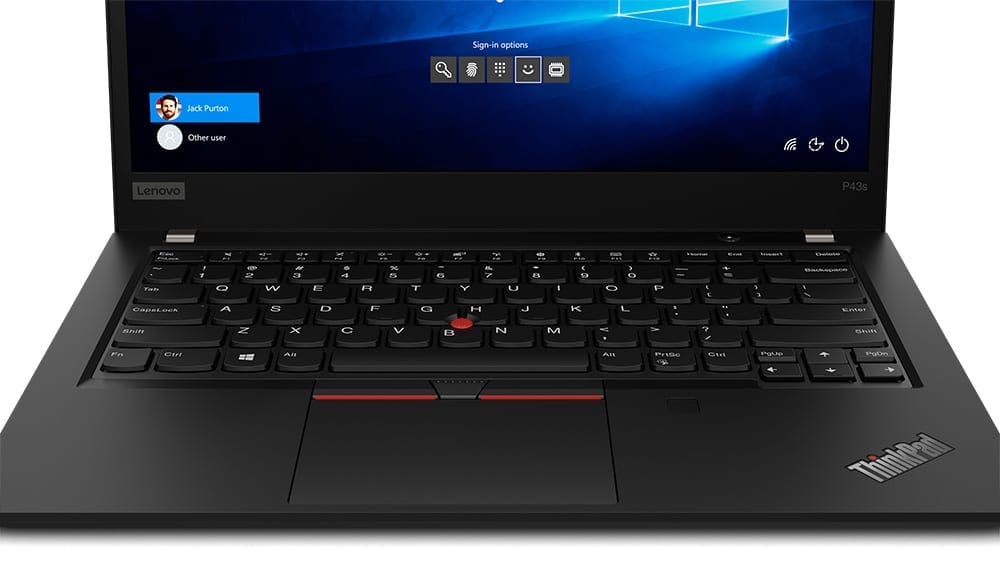 ThinkPad Innovations
For the first time, Lenovo is adding new X-Rite Pantone Factory Color Calibration to the ThinkPad P1 Gen 2, ThinkPad P53 and ThinkPad P73; ideal for those working in video content creation, photography, oil and gas and other industries that require the most precise colors for a seamless workflow. Even better, the unique factory color calibration profile is stored in the cloud to ensure more accurate recalibration. This unique profile allows for dynamic switching between color spaces including sRGB, Adobe RGB and DCI-P3 to ensure accurate ISV application performance.
The entire ThinkPad portfolio is also equipped with advanced ThinkShield security features – from ThinkShutter to privacy screens to self-healing BIOS that recover when attacked or corrupted – to help protect users from every angle and give them the freedom to innovate fearlessly.
At Lenovo, our goal is for our industry-leading workstations to power your workflow anytime, anywhere. With the new ThinkPad P Series portfolio, we're giving our customers access to the next generation of mobile workstation power, wherever their work takes them.
With global support in over 170 countries, the ThinkPad P Series portfolio will be available across the summer. To learn more about this powerful new lineup, visit www.lenovo.com/thinkworkstations and stay tuned for more on the portfolio at NXT BLD.
1. Based on research conducted by Lenovo in May 2019 of laptops sold by major PC manufacturers shipping > 1 million units worldwide annually.
2. Based on a 2019 TBR Study; full report here.
LENOVO, THINKPAD and THINKSHIELD are trademarks of Lenovo. Intel and Core are trademarks of Intel Corporation or its subsidiaries in the U.S. and/or other countries. NVIDIA is a trademark of NVIDIA Corporation. DOLBY VISION is a registered trademark of Dolby Laboratories, Inc. All trademarks or service marks are the property of their respective owners. ©2019 Lenovo Group Limit