Meet the Lenovo ThinkPhone by Motorola, which is engineered to bring businesses a smartphone experience with the same trusted quality and reliability present on every Lenovo Think-branded device. For years, ThinkPad has been about solving customer problems through innovative technology, trusted quality and purposeful design; and today, to celebrate this heritage as Lenovo marks the 30th anniversary of ThinkPad, Motorola is delighted to bring the ThinkPhone, the best companion to a ThinkPad.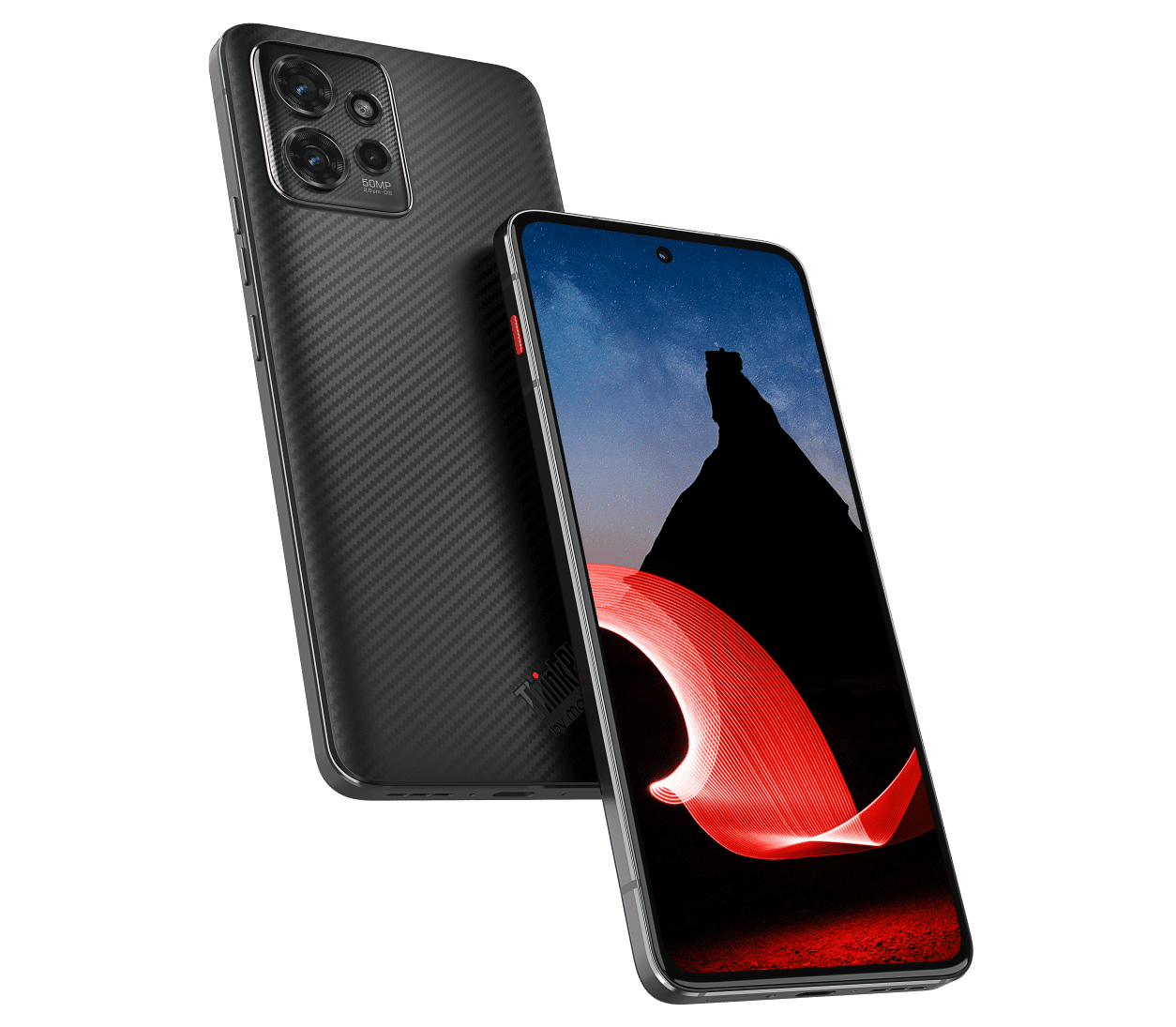 ThinkPhone is a unique combination of Motorola's leading mobile innovation and Lenovo's long standing vocation in serving businesses to bring customers security solutions. This device arrives with a powerful set of premium specs combined with unique design and integrates seamlessly with a ThinkPad, such as the latest ThinkPad X1 Carbon Gen 11 that also embeds several security enhancements.
With ThinkPhone, customers will have a complete suite of security and support features that deliver seamless protection and full manageability backed by ThinkShield. ThinkShield is a superior security platform – which has underlying fundamental security policies, features, specialized hardware, software and processes that ensure the security of the entire device.
IT organizations can be confident that their company's devices are protected with built-in advanced hardware-based and premium A.I. based security solutions such as Moto Threat Defense. In addition, organizations can easily deploy ThinkPhones to end users with Zero Touch and manage their entire fleet of ThinkPhones with device management solutions like Moto OEMConfig and Moto Device Manager.
This new phone also comes with the Moto Secure, an app that serves as a hub for items related to security and privacy. Combined with Moto OEMConfig or Moto Device Manager, IT administrators can remotely configure Moto Secure features on ThinkPhones, from lock screen settings to network alerts to pin layout scrambling. Additionally, the ThinkPhone arrives with Moto KeySafe, a separate processor running on Android, that adds an additional layer of security to better protect the most sensitive data in the smartphone. It isolates PINs, passwords, and cryptographic keys, storing them in a tamper-resistant environment protecting the data from the inside out.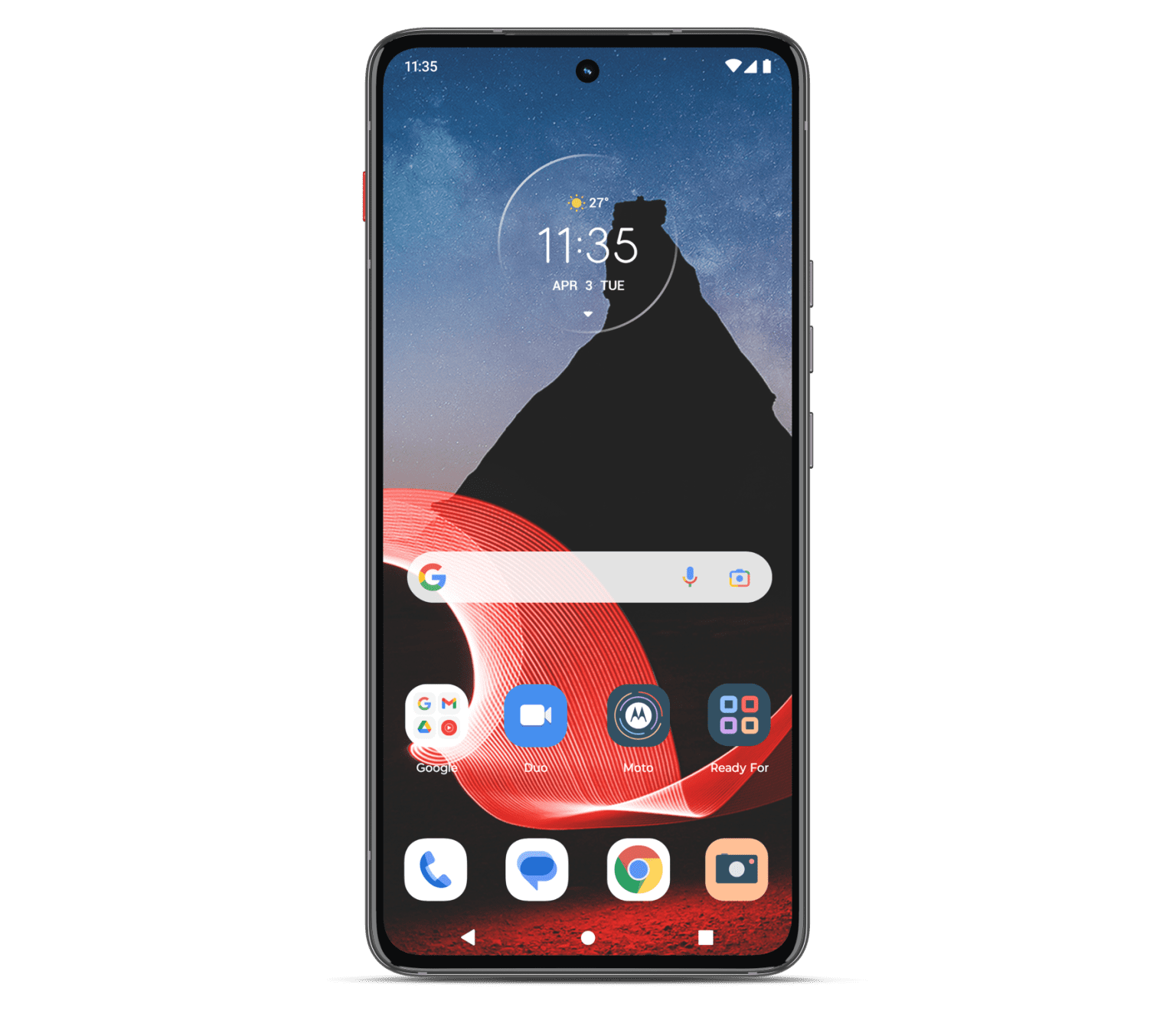 Aside from these security features, this device is MIL STD 810H certified,1 designed with a lightweight aramid fiber that's stronger than steel, an aircraft-grade aluminum frame and Gorilla® Glass Victus™, so it easily endures shocks and drops from up to 1.25 meters. And with IP68 certification2, the ThinkPhone is designed to withstand dust and water immersion with a depth of up to 1.5 meters for up to 30 minutes – so no time or business opportunities are lost due to unnecessary system downtime. All of this in a premium, yet resistant and durable design. The ThinkPhone also has the iconic, customizable Red Key, beautifully crafted on the side to provide immediate access to the most critical business and field apps or instantly integrate the mobile and PC experiences.
Lenovo ThinkPhone by Motorola introduces Think 2 Think connectivity powered by Ready For3, a set of productivity experiences that allows business end users to enjoy seamless device integration between ThinkPhone and a ThinkPad. The Think 2 Think experiences include:
Instant Connect: Phone and PC seamlessly discover when nearby and connect over WiFi.
Unified Clipboard: Seamlessly transfer copied text or recent photos, scanned documents and videos between devices by pasting into any app on the destination device.
Unified Notifications: Phone notifications instantly appear on the Windows Action Center. Clicking a notification auto-launches the corresponding phone app on the PC's screen.
File Drop: Easily drag and drop files between ThinkPhone and PC.
App Streaming: Open any Android application directly on a PC.
Advanced Webcam: Take advantage of the powerful ThinkPhone cameras and AI capabilities, seamlessly using it as your webcam for all your video calls.
Instant Hotspot: Connect to the internet through one click, directly from the PC to leverage the ThinkPhone's 5G connectivity.4
"I'm excited to launch the Lenovo ThinkPhone, a device that truly embodies the trusted quality and purposeful design of the ThinkPad while also bringing unique productivity tools, and industry-leading security and device management capabilities.", says Sergio Buniac, Motorola President and Lenovo Senior Vice-President. "With its premium specs and seamless integration with the ThinkPad, the ThinkPhone will maximize the experience for business customers for years to come."
Everything on the ThinkPhone was engineered with productivity in mind, Motorola has worked with partners, like Microsoft, to bring the best productivity experiences to Motorola's commercial customers and help ThinkPhone users get things done with ease. At launch, the ThinkPhone will come with Microsoft 365, Outlook, and Teams mobile apps preloaded. Preloading will make it easier to get started – find the content and tools needed, edit or create new documents, or use mobile-friendly features that enable customers to scan a PDF with the camera or dictate a document with their voice.
Motorola and Microsoft are also working together to unleash additional experiences including adding push-to-talk capabilities through the ThinkPhone' s iconic red key, allowing users to have instant communication on the Walkie Talkie app through Microsoft Teams. Both companies are working together to make it easier for employees to be more productive from anywhere by streaming Windows desktops directly to ThinkPhone devices. Employees will be able to use their ThinkPhone to more securely access their personalized Windows apps, content, and settings, to get more done, wherever they're working.
To ensure the user's workflow stays at peak performance for years to come, this smartphone is powered by the Snapdragon® 8+ Gen 1 Mobile Platform. With this platform everything opens instantly and even the heaviest workflows run smoothly. Plus, ThinkPhone is equipped with 5G technology and Wi-Fi 6E compatibility, unleashing the power of the new 6GHz Wi-Fi standard that provides the fastest internet speeds available today.
ThinkPhone arrives with a large 6.6" FHD+ display that amplifies the view of all your content, from complex dashboards to endless email threads. And with a large battery, customers will receive over 36 hours of battery life5 to stay connected no matter how far away they travel. When it's time to recharge, the Thinkphone comes with a 68W TurboPower universal charger that gives our customers power for the day in just  minutes of charging. This lightweight, pocketable charger is so powerful that it is also capable of powering the laptop or any USB-C device.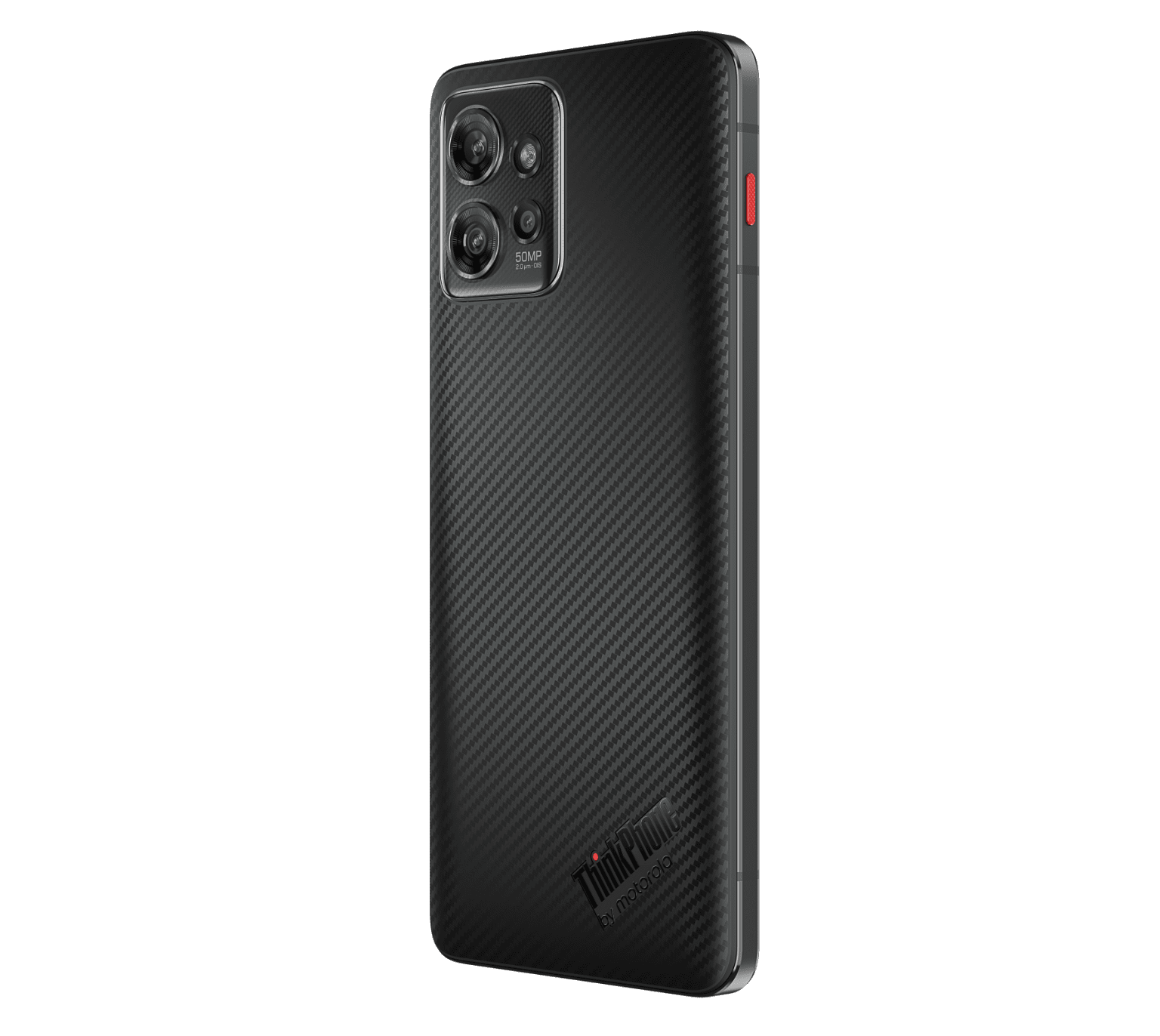 To complete this powerful device, Motorola included a 50MP Ultra Pixel camera that delivers premium image quality on every video call no matter the lighting conditions. This flagship Ultra Pixel camera is ideal for bringing to life even the tiniest details by capturing photos with 32x more focusing pixels, more accurate images of projects, notes, and sketches—all with incredible clarity and detail.
Device Availability
Lenovo ThinkPhone by Motorola will be available in the US, Europe, Latin America, Middle East, Australia and select markets across Asia in the coming months. For pricing, customers can contact their local customer representative.