by Yolanda Conyers
VP & Chief Diversity Officer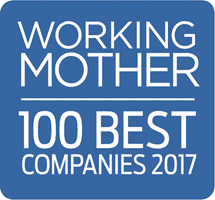 Our company culture, #WeAreLenovo, supports working parents around the world in balancing their career and family. When I visit different countries, I'm always moved by the stories our employees tell me about how Lenovo gives them the flexibility to get the job done in a way that makes sense for them, especially our working moms. Today our efforts are being recognized externally – for the first time, Working Mother magazine named us as one of the 2017 Working Mother 100 Best Companies.  We're in good company. We share a spot on the list with other businesses like Johnson & Johnson and Bank of America, identified as leaders in creating progressive programs in the advancement of women, flexibility, childcare and paid parental leave. We are also honored to announced that the publication has named Laura Latrello, VP of Data Center Group has been named Lenovo's Working Mother of the Year.
At Lenovo, 54% of our female employees in the U.S. are working mothers, a statistic that reminds us why we focus on creating a diverse and inclusive family-friendly culture. This award also helps affirm that all the work around new programs and policies we've put into place for our employees is working. For our employees and for me personally, I have a sense of pride to say I work for a company that actually gets it.
Our philosophy is about supporting the whole employee, whether it's at home or at the office. To grow the diversity of our leadership, we've expanded our Employee Resource Groups (ERGs) most recently with as the Hispanics of Lenovo Association (HOLA) and the African American Forum (AFF), and our long-standing Women in Lenovo Leadership (WILL) initiative is continuing to offer women professional development and guidance within the company. And we're seeing these efforts pay off. In just the past year 19.1% of the women in WILL became an executive. We believe, and we have the data, that proves happier, more engaged employees leads to better work and better results. That's not only good for employees, it's good for our business.
While we're humbled by being named a 2017 Working Mother 100 Best Company for our focus on employee benefits and programs, our people are our best testament to our culture – they say it best. Here are some stories about how Lenovo supports them as working parents.
"I have been lucky enough to change my work schedule to accommodate my kids' school schedules. I get to work at 7:30 and leave at 3:15 every day to pick my 6-year-old son Max up from school-we play at the playground together and then pick up my daughter from pre-school. We have time play together, cook together and just relax and hang out together so I can be with them as they grow up-which of course is so important to me as a mom!"  Oona Newman-Floyd, Senior Manager, User Experience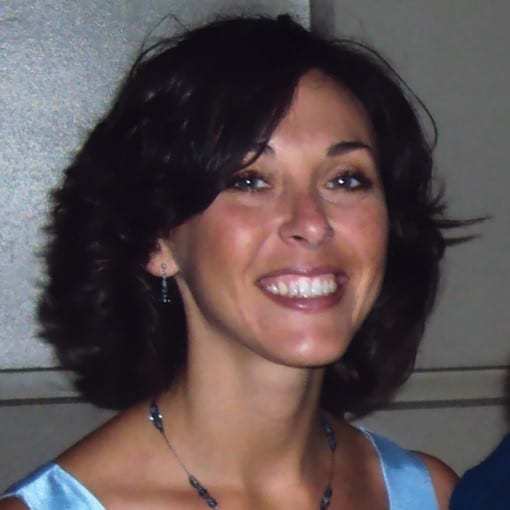 "Life as I knew it completely changed on August 5, 2015. My then fiancé' suffered from a hemorrhagic stroke (bleed on the right side of the brain with full paralysis on the left side of body). During the entire process, I kept myself busy (and sane to an extent) by being able to work remotely. I'm grateful that I had the support of my Management Team and peers during this very difficult time.
The rainbow at the end is that I didn't miss the 1st time he opened his eyes, said words, wiggled his left hand/fingers, stood up and walked on his own.?I was/am even more grateful to Lenovo for allowing the flexibility for me to work 'off the grid.'" – Anitra Henry McKoy, Global Account Fulfillment Manager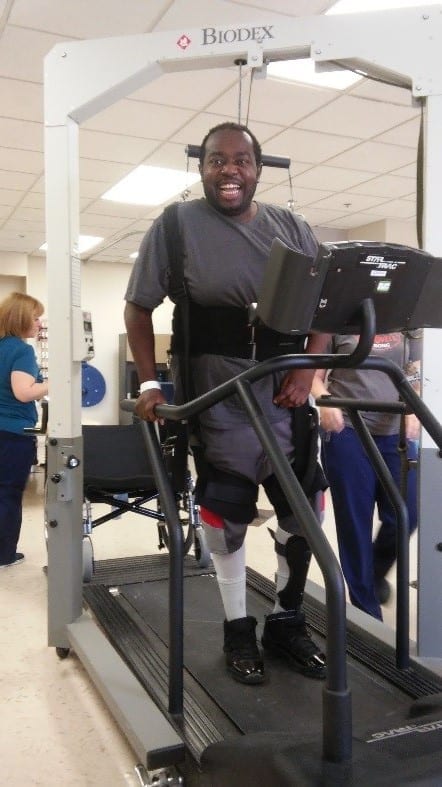 "I was 6-weeks into my maternity leave at Lenovo when I saw an opportunity posted that I wanted. I interviewed while holding my 6-week old in my arms praying she didn't wake up and disrupt the calls. I knew that I wouldn't be able to start until August – did I mention that it was only May? I got the job and I got it because Lenovo said that I was the right person for the role, regardless of when I was able to start. I have had two kids while working here and not once did I feel that my career was stalled or that I was held-back." – Brandi Einhorn, NA Learning Business Partner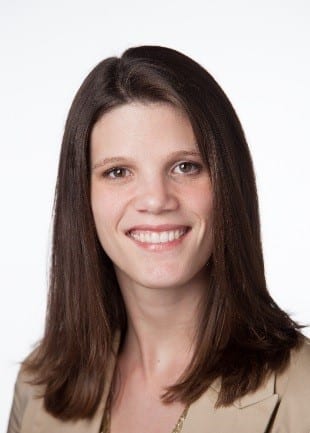 "I love working for Lenovo because as the husband of a working wife and the father of two beautiful and active girls (ages 11 & 2), the Organization understands the importance of a healthy work life balance.  Having a flexible schedule available (when needed) and a management team that is also supportive of a healthy work life balance has been instrumental in helping my family achieve our goals and master our daily routines.  Items that seemed impossible to achieve before.  I could not be more thankful to Lenovo (and I am sure my family feels the same) for being a company that just "gets it" when it comes to the work life balance argument!" Marcus Cole, Worldwide ThinkPad Product Manager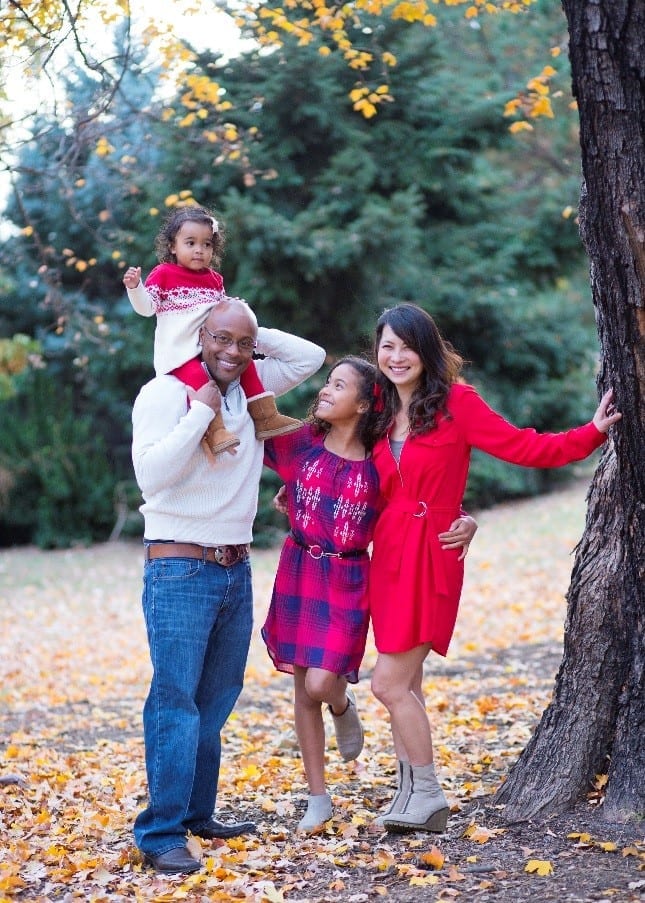 "My 82-year-old mother got sick a little over a year ago and had to put her in hospital. Once she got better I then had to sell her house move her into my home as she was no longer able to live alone. I am able to keep an eye on her as I am fortunate enough to be a home worker and take her to doctors as needed. Lenovo is a wonderful company to work for and I feel they really care about me and my 'Work Family Balance.' I have received nothing but great support from Lenovo. I am proud to say I work for Lenovo." – Donna Rust, Adv. Sales Management Support Specialist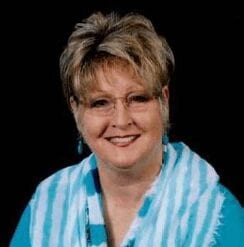 "When I was offered a role in December 2013 to run the Public Sector business for Lenovo Canada, I was extremely hesitant to accept the position as I was actually 3 months pregnant and hadn't yet announced it. Once presented the offer, I shared my hesitation and [was] told to please not let that be a reason to decline the role and that Lenovo was very interested in having me here for the long haul. I pretty much decided on that spot that Lenovo was where I wanted to be knowing how supportive they would be of me having a family, and would very much respect work/life balance!" – Cheryl Stookes, NA Chief of Staff
We know growing a career and family isn't easy, but we're proud that 33 percent of our senior leaders on our executive council are women – many of them working moms – and we're working to increase our number of female executives across the company. In this video, you can learn about how they manage both career and family.

Join the conversation about the 2017 Working Mother 100 Best Companies on Twitter by following @_WorkingMother_ or #WM100Best. You can also hear more of our employee stories by following @LenovoPress on Twitter and @WeAreLenovo on Instagram.
From Working Mother, October 1, 2017 ©2017  Bonnier Corporation. All rights reserved. Used by permission and protected by the Copyright Laws of the United States. The printing, copying, redistribution, or retransmission of this Content without express written permission is prohibited.