At Lenovo, we pride ourselves on providing smarter technology for all. One way we help create opportunities for our customers to access exciting tech is through our rewards program: MyLenovo Rewards. The program launched on Lenovo.com in September 2019 so our customers would see the value of earning rewards to use towards purchases, provide feedback to help improve the program, and engage with a likeminded group of people who value technology and community.
Since launch, community interest in opportunities to participate in MyLenovo Rewards has increased. Guided by customer feedback, the Lenovo team enhanced the program with new ways to earn rewards, including interacting with Lenovo communities, engaging in activities including surveys, polls, and quizzes, increasing the frequency of sweepstakes, and by providing an exclusive opportunity for our members to get free expedited delivery with their purchases. As the program continues to thrive, we will continue to listen to our loyal members and provide additional value through  innovative ways to earn rewards and interact with other members.
MyLenovo Rewards recently hit the major milestone of 1 million loyal members across North America. With this accomplishment, we are throwing a celebration for all rewards members, both long-time members and newcomers!
We're so excited to find new ways to celebrate and work directly with our customers. Our entire team has been committed to tailoring this program to our customers, listening, and adapting to provide the most value possible. This milestone means so much, and we're excited to sustain this momentum!
The member celebration event is a way for MyLenovo Rewards to thank every single member through engaging activities, ways to earn extra rewards, and multiple sweepstakes.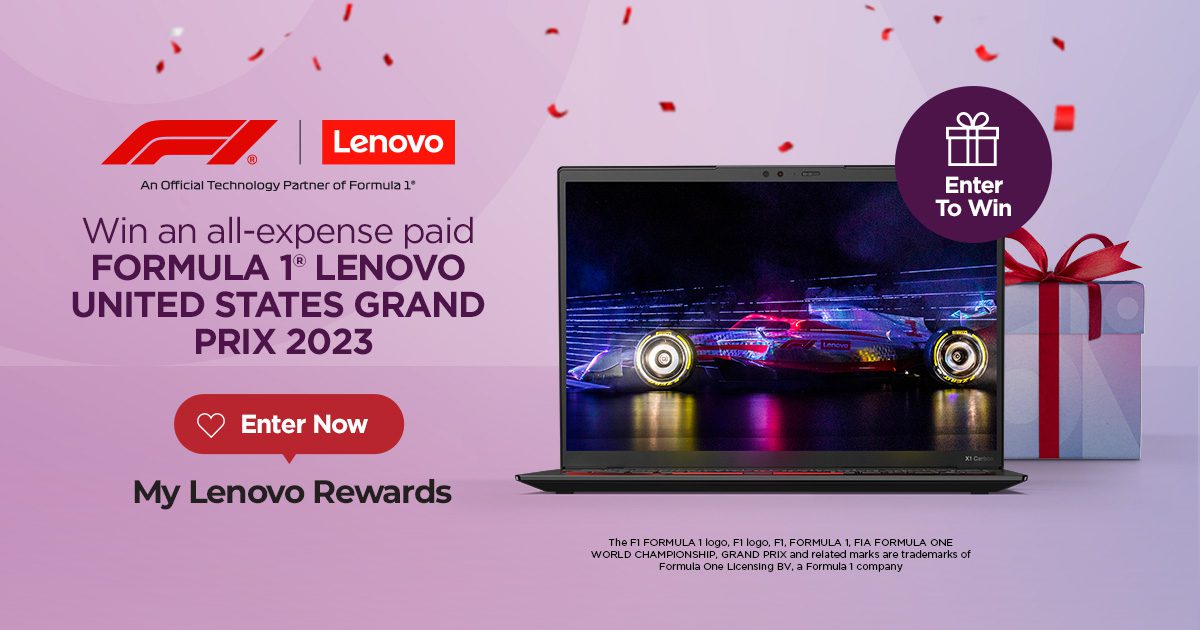 From the bottom of our hearts, we thank and value this community and plan to continue to grow the program with our loyal MyLenovo Rewards members in mind. Cheers to 1 million more!
If you are a current MyLenovo Rewards member please sign in to participate during the member celebration event.
If you are not a current MyLenovo Rewards member but would like to participate in the festivities, please sign up.