Planes, drones, complex data capture and intelligence-led recommendations. What might sound like a military operation is now an accurate description of modern farming, thanks to advances in smart technology.
Agritech and the adoption of smart tech on farms around New Zealand is helping farmers achieve a host of benefits: higher crop yield, fewer pesticides, less nutrient run-off and greater sustainability – to name a few.
For Ravensdown, powerful mobile computing has allowed their team to combine generations of farming expertise with complex data analysis. It has allowed smarter farming decisions – informed by smart sensors and smart software – to be made around the kitchen tables and paddocks of their customers. Importantly, it has improved the productive output of farms around New Zealand.
Ravensdown is a co-operative run by farmers, that exists to enable smarter farming for a better New Zealand. Their products, expertise and technology help farmers reduce environmental impacts and optimise value from the land. Whether it is food grown for livestock or for humans, they are an integral part of the food creation process.
Ravensdown's team are not just office-based consultants, they have been connected to New Zealand's farms and farmers for over 40 years. , Customer-centricity is the be-all and end-all of their operations. Partly because the people they are advising are the same people who own the business – and helping them grow the country is what motivates them every day.
For Ravensdown, getting out in the field, sharing their expertise, tools and technology with the farms and farmers of New Zealand is the smartest way to deliver that customer focus.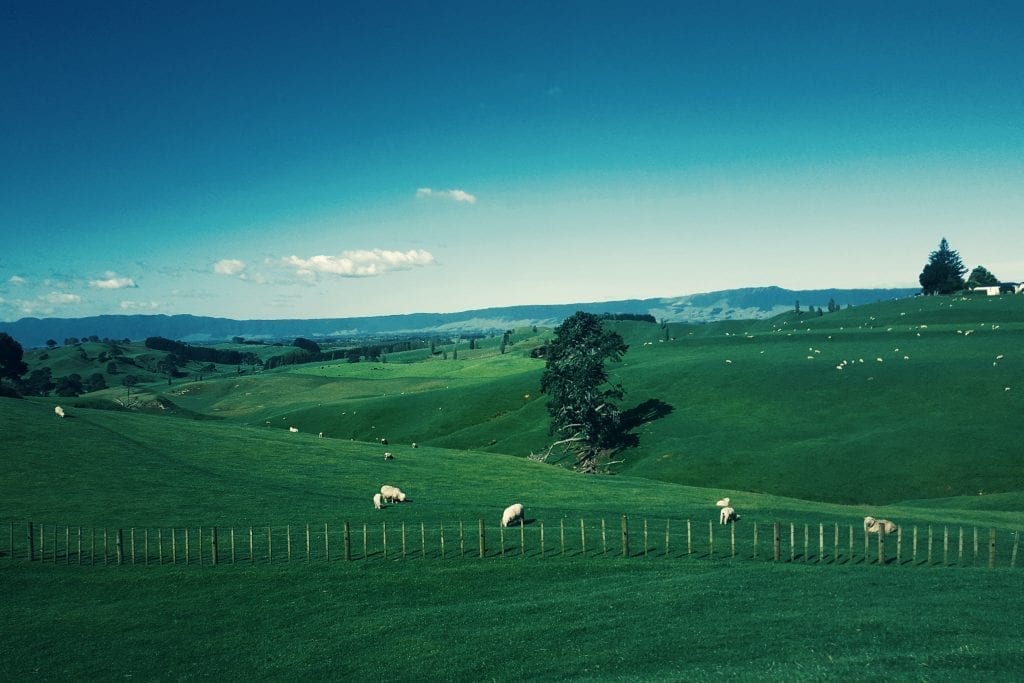 The Latest Smarter Farming Technology
Farming has come a long way from its origins when our hunter-gatherer ancestors first started harvesting grains to grow more food. Like many industries, it has gone through a number of revolutions – each defined by smarter equipment and technologies that have helped improve the yield and quality of our farming.
In the 18th century, adoption of 'modern agriculture' was characterised by implementation of smarter soil management practices (the 1st revolution). This was followed by the mechanisation of farming through the introduction of the combustion engine to farming tools in the 1920s (2nd revolution). When the application of chemistry to the field saw nitrogen and phosphate fertilisers become widespread in the 60s and 70s (3rd revolution) it was well and truly clear that the combination of knowledge and technology is and always has been at the heart of progress.
Today, the fourth 4th  agricultural revolution is a digital one. With the application of older techniques and tools being improved upon by the analysis of data. This data-led smarter farming involves the use of sensors, cameras, testing and refining. In order to reach the yield levels required to feed a hungry world, farming is no longer a simple business of 'horse and harrow.'
To manage growth in this increasingly complex business, farmers work with experts like Ravensdown. Their team delivers world-leading nutrient know-how, coupled with the latest technical advice and environmental guidance to improve farming practices.
Ravensdown's Agri Managers utilise nutrient management tools to better analyse and manage their customer's farms. Tools like OVERSEER® help Ravensdown achieve a 'whole farm' approach – meaning they can provide detailed Agronomy and Animal Health recommendations to complement each farm's unique nutrient plan based on the data unique to that farm.
Similarly, their team can employ technology like HawkEye® – map-based software that helps farmers make smarter decisions for better farm and environmental outcomes – to deliver truly useful and time saving tools for farmers.
In order to get the most out of these tools, Ravensdown's Agri Managers need to get out into the field with their customers, preferring an in-person consultation with each farmer to ensure they are providing the best service possible. To achieve this, Ravensdown needed a highly capable and portable computing solution that would support their staff on the go.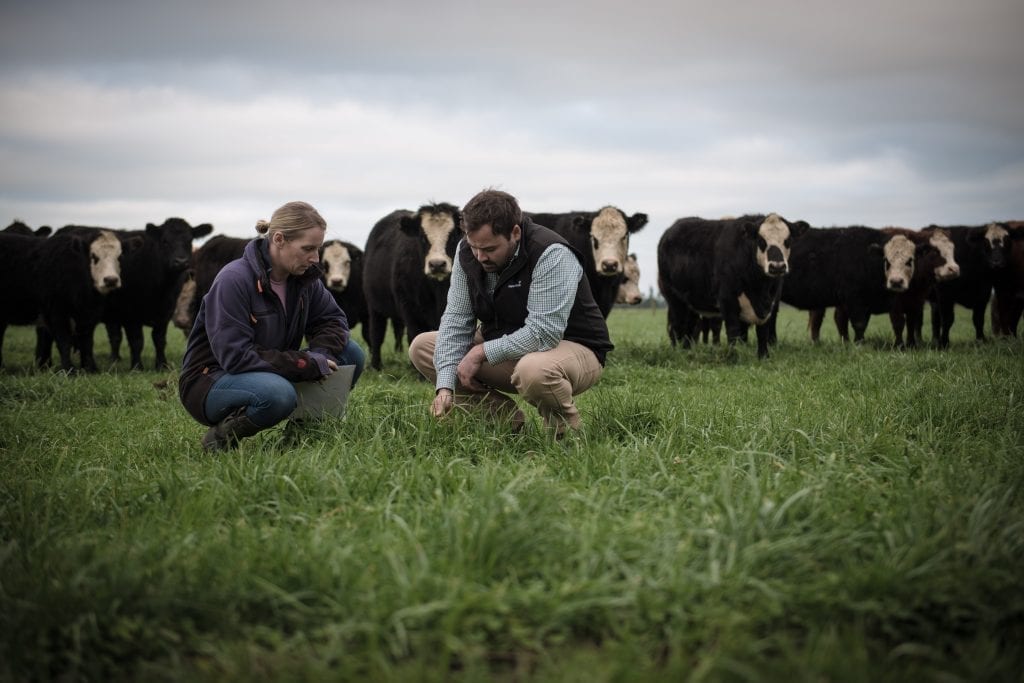 The right hardware for the job
Ravensdown approached Lenovo looking for a powerful, light and robust computer solution that would enable their field teams to get the job done while on the road.
Given the nature of Ravensdown's business, the devices needed to be tough enough to handle the realities of farm life. From bouncing around in an off-road car, to interacting with field workers and farmers out in the paddocks and pastures of New Zealand. In short, it needed to be able to handle a knock or two while being used on everything but a standard office desktop.
As Lenovo's premier high-performance laptop, it was determined Lenovo ThinkPad X1 Carbon would be the right device for the job. The X1 Carbon is a highly capable machine, with performance specs that allow it to handle rigorous computing tasks from wherever their team needed to work.
Like all ThinkPads, the X1 Carbon is tested against 12 military-grade requirements and more than 200 quality checks to ensure they run in extreme conditions. The device's four layers of carbon-fibre reinforced chassis and a magnesium alloy roll-cage helped ensure it is absolutely a farm-ready device.
Undoubtedly, Lenovo's extremely rigorous ThinkPad X1 Stress Tests gave Ravensdown a little added comfort that the devices were up for the challenge.
The supplied Lenovo X1 Carbon's came with the Windows 10 Pro operating system pre-installed, giving Ravensdown access to the productivity, security and management features of Windows 10 – all reasons why Lenovo recommends Windows 10 Pro for business.
A Smarter Farming Future for All
Thanks to the Lenovo ThinkPad X1 Carbon, Ravensdown continues to enable smarter farming for all corners of the country.
New Zealand farmers play an important role in turning sunshine, water and nutrients into an edible product.
That process requires hard work, intelligence and a deep understanding of farming. With the help of Lenovo. Ravensdown is able to share their expertise and technology with farmers around the country. Bringing smarter technology and smarter farming to all.