My journey of making video gaming more than just a hobby started when I was 25 years old. I was so engrained in the gaming world and had a real urge to share my passion with others, so I wanted to put that into words. Gaming has primarily been a male-dominated space and, while I enjoyed their content, I felt there was a chance for more female voices to share their experiences and destigmatize women gamers. This is when my Instagram page took off and I fell in love with analyzing games and sharing my thoughts with the world. As an avid reviewer and writer, my day-to-day consists of submerging myself in the realm of video games. I do this by embarking on the passionate journey of crafting articles, while merging my skills in gaming, writing and analysis.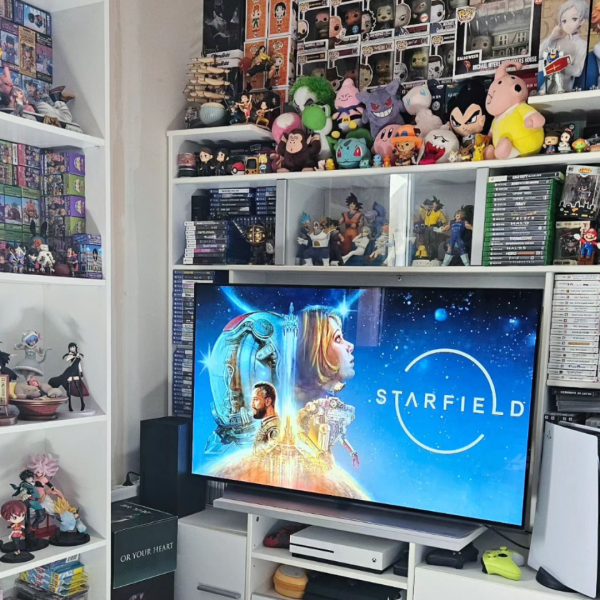 Technical Evaluation and In-Depth Analysis
There are so many new titles being released throughout the year that I have to be selective with what I choose to play and where to dedicate my full attention. I do this by fully immersing myself in the world of a chosen game, diving into its mechanics, graphics and narrative. This initial phase is essential to grasp the game's essence, understand its gameplay and vicariously feel the character's experience. Upon completing this immersive phase, I shift my focus to assessing the technical aspects of the game, such as the quality of the graphics, soundtrack, gameplay and fluidity. This evaluation serves as groundwork for dissecting the game's performance in the forthcoming article I will compose.
Gameplay has evolved so much since I was a child – now, most games will often take dozens of hours to complete. This means I must engross myself in a substantial amount of gameplay before I can conduct a thorough analysis of the experience. Usually, this includes inspecting the mechanics, narrative elements, characters and other distinctive features that make the game unique. Analyzing allows me to contextualize the game within the broader industry, spotlighting its strengths and identifying any potential shortcomings or comparisons to other titles I've played. With this analysis in hand, I begin drafting my article, typically opening with an engaging, attention-grabbing introduction and then exploring the various aspects of the game. While playing, I typically take notes throughout my progression so I can ensure the piece flows and follows the story arch as I write my article.
I usually end my story with an overall assessment of the game, where I will consider every aspect of the experience before sharing my final rating. Here, I will outline the strengths and weaknesses while adding my personal perspective on the game. The conclusion provides a concise summary of the article and includes encouragement to my readers to share their own insights and thoughts. By doing this, I'm able to strengthen my future reviews, while also actively engaging with my followers and readers. It's really important for me to connect with those who are interacting with my posts because it gives everyone a greater feeling of community building.
Balancing Passion and Work Through Strategic Planning
Through strategic planning, I have created a schedule that allows me to harmonize work and other personal pursuits. This meticulous planning facilitates better time management, enabling me to achieve the ideal balance I'm looking for. Utilizing time management tools, such as to-do lists and setting reminders, ensures I fulfill my work commitments so I still have time for my personal passions. When absorbed in a game, or focusing elsewhere, it's vital that I remove myself for a moment to get the writing element planned. This is where my Lenovo laptop plays an extremely important role, as it helps me keep track of everything and enables me to take detailed notes while reviewing games or drafting articles. Reconciling my work and my passions can be a challenge, but with careful planning, effective management and a balanced attitude, I am able to find a satisfying balance between the two.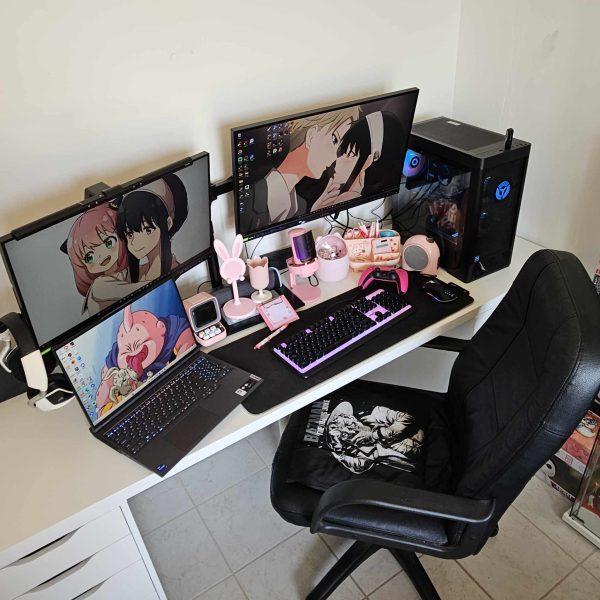 Guidance for Aspiring Video Game Writers
For those aspiring to venture into the realm of video game writing, I offer the following advice: Immerse yourself deeply into the world of gaming, play and test out different types of games, focus on the ones you love most, understand the mechanics thoroughly and grasp evolving industry trends. The more you know, the more informed and relevant your content will be. Additionally, create your own blog, YouTube channel, Twitch account or a social media network dedicated to this space. It will allow you to share your analyses, reviews and comments with an interested and relevant audience. People appreciate authenticity and personality in the content you create, so always express yourself respectfully and candidly. Above all, stay on top of the latest news within the video game industry, whether that's new releases, technological developments or ongoing debates.
There's so much out there that you don't have to limit your content to a single form, so embrace trying versatile formats – like written, video, podcasts, etc. – to cater to diverse audiences. Most importantly, engage with your audience through responding to comments, participating in discussions and creating an environment where gaming fans can come together to share their opinions.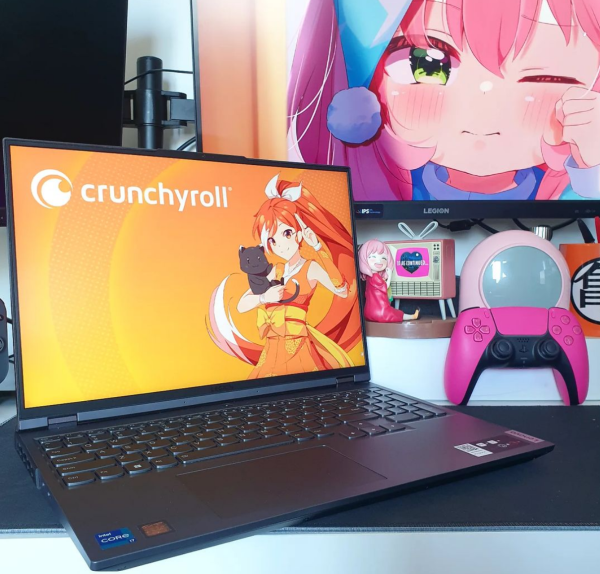 Remember, content creation and building a presence online takes time. Continue to stay persistent, publish regularly and keep enhancing your work. Embrace feedback – constructive comments are invaluable to your growth. Be open to criticism and use it to refine both your skills and work. Lastly, remember what motivated you to join this business in the first place and fueled your journey: your passion for video games and content creation.