Since the Industrial Revolution, technology—broadly defined—has played a critical role in the evolution of the manufacturing industry. From new ways to generate power, to innovations in machinery, to powerful new software packages for running the shop floor, technological advancements have continued to shape and reshape the types of products companies can make and how they make them.
That trend continues today, as increasingly powerful digital technologies are transforming not only the manufacturing process, but also manufacturers themselves. This is widely referred to as Industry 4.0, or the trend toward automation and data exchange in manufacturing technologies and processes that makes factories increasingly more intelligent, efficient, and autonomous. Manufacturers are embracing a variety of digital technologies to not only improve how they operate, but also to help them develop new business models.
Steelcase, a leading provider of office furniture and storage solutions, has rolled out "vision tables," which are computerized workstations that dictate step-by-step instructions to eliminate human error in assembling furniture. Using sound cues and overhead scanners to track assembly, the system won't let workers proceed if a step is done incorrectly. Scanners also allow off-site operations engineers to analyze progress in real time.
Manufacturers also are exploring how to use robotics, 3D printing, and AI to improve the R&D process and reduce uncertainty when launching production. In future manufacturing processes, AR and VR could play a greater role in R&D, effectively "abstracting away" the desktop PC for industrial designers and possibly eliminating the need for 3D-printed physical models.
One of the most exciting applications of digital is also its most comprehensive: the "smart factory." Based on a suite of technologies including advanced sensor technologies, artificial intelligence (AI) and machine learning, and data analytics, the smart factory is beginning to make inroads across myriad industrial sectors. In doing so, it's offering manufacturers the potential to dramatically drive down costs, reduce waste, and boost productivity and throughput.
The smart factory offers manufacturers the potential to dramatically drive down costs, reduce waste, and boost productivity and throughput.
One of the early proponents of the smart factory is Audi, the German car maker. In 2015, Audi provided a comprehensive view of its vision for how humans and robots will work together on the factory floor, car-body parts will emerge from 3D printers, drones will transport materials quickly, and finished cars will drive in piloted mode from the assembly line. "Automobile production as we know it today will no longer exist in the future. It will become more connected, more intelligent and more efficient," noted Audi's Board of Management Member for Production, Prof. Dr. Hubert Waltl.
But digital transformation at Audi isn't limited to internal processes. The company is using digital technologies to integrate various customer solutions to provide a platform for integrated and connected mobility and digital services. "The car becomes a platform in the myAudi digital ecosystem—a diverse, personalized service, seamlessly linked with the customer's living environment," says Dr. Voggenreiter, Board Member for Marketing and Sales.[i]
As Lenovo approaches its 35th anniversary on November 1, we continue to play a vital role in helping manufacturers on their digital transformation journey. One way is through Lenovo Big Data services, which enable manufacturers to more effectively forecast market demand. In manufacturing, for example, the biggest difficulty in managing the supply chain is to accurately predict supply and demand levels. When over- or under-supply exists, waste is the unfortunate result. By using our demand forecasting services, a major steel company boosted its forecast accuracy from 46 percent to 91 percent—a 35 percentage point improvement.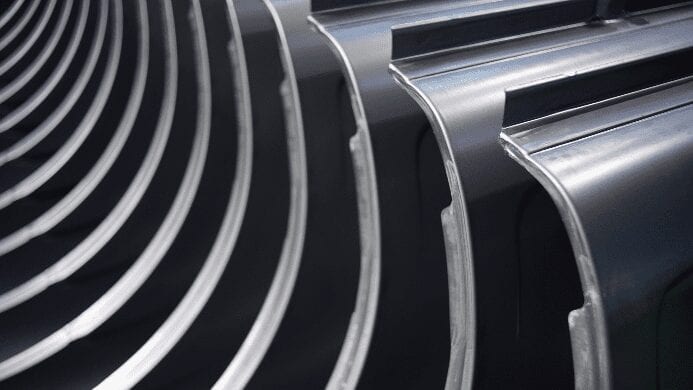 Lenovo is also deploying its commercial AR platform to reduce training costs in jet engine repair for COMAC™, the Commercial Aircraft Corporation of China, one of the country's largest designers and manufacturers of passenger planes. The AR headset displays information overlays to help technicians diagnose issues and consult with colleagues.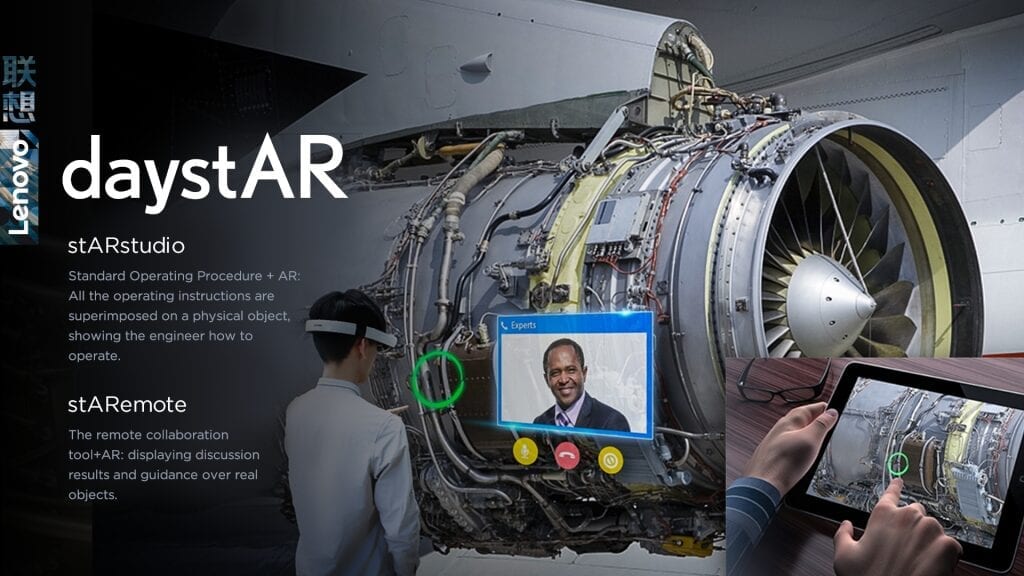 COMAC and Lenovo will use AR to intelligently assist in aircraft cable connector assembly, functional testing, installation inspection of complex structural parts and system parts, as well as remote assistance for factory equipment maintenance. It's a prime example of what's truly possible in an era of smart manufacturing, smart vertical transformation, and Smart IoT.
Lenovo technologies are similarly used in the petrochemical industry, where there are more than 1,000 control points across the entire production process. In the past, field engineers relied on their own judgment to control temperature and pressure. Now, thanks to Smart IoT sensors and Lenovo's big data analytics, a major oil refinery in China was able to increase its yield by up to 0.9 percentage points. While that sounds like only a small improvement, it actually translated into a nearly $10 million profit increase for a refinery with production capacity of 10 million tons per year.
Technologically speaking, the manufacturing industry certainly has come a long way from the early days of the first Industrial Revolution. But manufacturers' intent has remained the same: continually finding new and better ways to make what customers want and need. With digital technologies such as those from Lenovo, there's virtually no limit to what manufacturers can do.
[1] Audi 2016 annual report, page 011.