NAF and Lenovo Scholar Network alumnus Tobi Graham knows a thing or two about collaboration, perseverance and achievement, as he continues to implement the values he learned through his educational and professional experiences in his college career. After completing his junior year at Eastern Connecticut State University, Graham is majoring in business information systems and is heavily involved on campus as he aspires to make an impact on his classmates and community.
Graham – along with partner Tiyah Thompson, both from the Academy of Technology and Design in East Hartford, Connecticut – created an app in 2015 that was one of the five winning student groups of the Lenovo Scholar Network Mobile App Development Competition. This ground-breaking app, an online portal called Savant, eliminated the need for heavy textbooks. Savant allowed students to participate in group class discussion, read assigned books and materials, complete assignments and receive push notifications for upcoming deadlines. Their teamwork, creativity and legacy continues to be an influence for students everywhere.
In February of last year, Graham filled NAF in on where his journey has led him and offers advice for other student teams as they make this incredible expedition. Here's an excerpt of that conversation: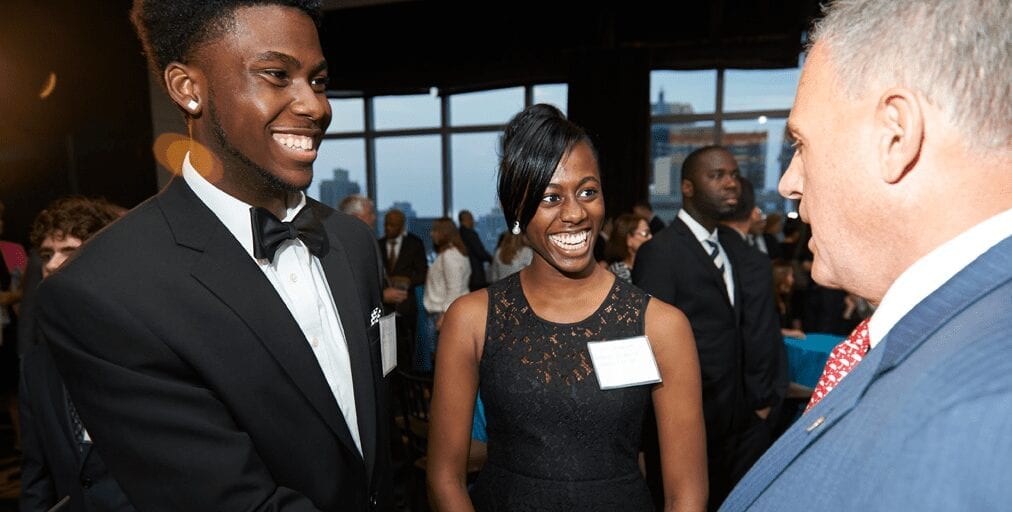 You graduated from your NAF academy in 2015. What has college life been like for you?
Graham: I've taken on more leadership responsibilities at college. [During my sophomore year, I served] as a Resident Advisor for my hall of more than 65 students and have greatly enjoyed the opportunity to provide guidance and be a mentor. I also am part of several community service-based organizations on campus and plan activities and trips for students to participate in and have the chance to meet new people.
Additionally, you completed an internship with AT&T – part of the Future Leaders Internship Experience (FLITE) program – in their Rocky Hill, Connecticut, office. What was that experience like?
Graham: It was such a great experience and provided a whole new outlook on my career choices. I like the challenges that come with being part of the sales industry and the chance to travel to the different retail stores. I met a lot of people and the ability to build my network was a highlight.
Did you have any type of presentation or project that went along with your summer internship?
Graham: We did have the opportunity to present to AT&T's board of directors at the end of the 10 weeks. We were given a lot of freedom in examining the sales for direct TV and were able to offer our individual perspectives and insights into the contributing factors and trends we witnessed. Talk about a once-in-a-lifetime occasion!
NAF and the LSN have announced the winners of this year's competitions. What advice can you offer students who participate in it?
Graham: My best advice would be to simply get creative and focus on what's needed that's not already been created. Don't be afraid to step outside of the box.
Can you describe the benefits of working in a team?
Graham: I learned so much from my partner, Tiyah. She is so smart and innovative. Having a partner is a great way to ensure accountability when it comes to following all of the steps and successfully completing the project. It was wonderful to have someone to bounce ideas off of and I still think back to all of those great memories!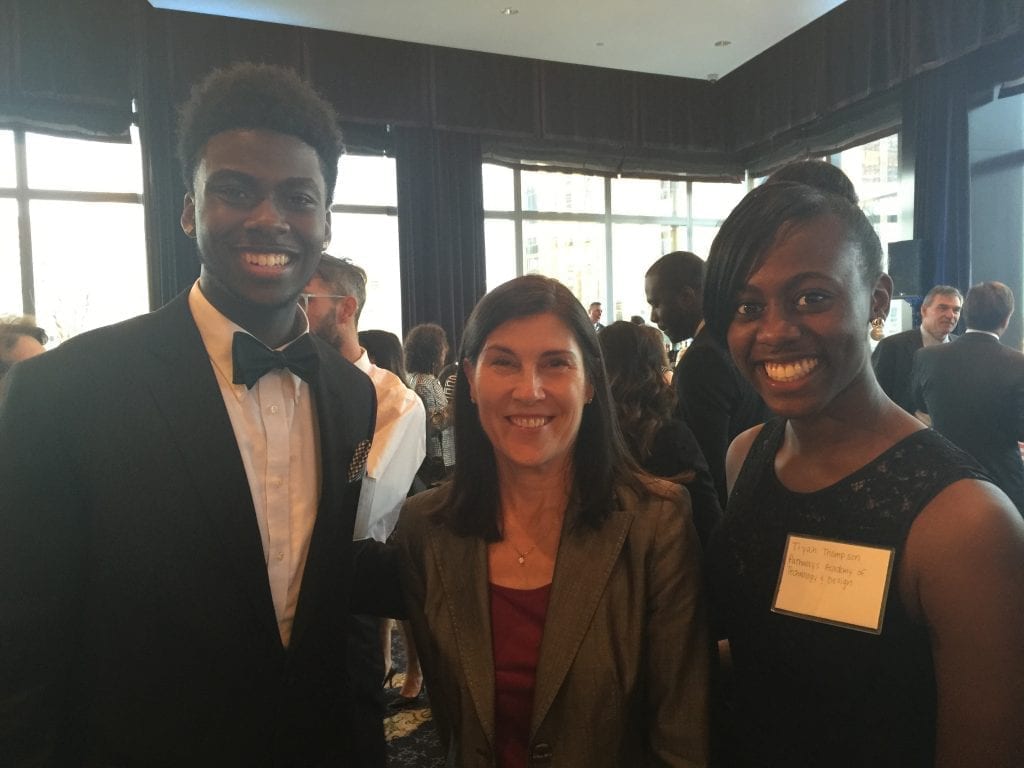 How has the competition helped you to grow as a person?
Graham: I learned to venture beyond my comfort zone and realize all of the big things out there. I was excited for the chance to do something different and cater to the needs of an audience or client base. Now, when I have to do class presentations, I feel confident and prepared, as I draw on my experience from the competition and from networking with business leaders through my academy experience and internships. I'm not afraid to stand out and make a difference and hope to inspire others to do the same.
Read about this year's NAF Mobile App winners in our roundup "Game-changing apps from the Lenovo Scholar Network National Mobile App Development Competition", and read stories about more Lenovo young talent here. Follow these links to learn more about NAF and Lenovo Scholar Network.