Large technology shifts throughout history—plus, a few brave prosumers—have assisted humans in pursuit of their goals. Since its invention, the laptop helped to revolutionize the way people work. Early users would hardly recognize today's super light, ultraslim models.
The dawn of the Fourth Industrial Revolution promises to improve the quality of life for everyone, even cubicle dwellers. But is a laptop a necessity or a luxury when you work in an office? That depends on whether you have or even want your own desk. Research into modern workplace trends and new user needs inspired Lenovo to create a new business-consumer offering called the Lenovo ThinkBook.
Unveiled at Transform 3.0 at Accelerate, the ThinkBook series is a new line of laptops designed for small and medium-sized businesses (SMB) and privacy-conscious users on a budget. Visually, ThinkBooks might be taken for a consumer device which was by design; its aluminum chassis is sleek while offering equal business features and ThinkShield security features.
Follow the journey taken by Lenovo and its researchers to create a collaboration tool that balances the needs of the business buyer, with the wants of a younger workforce who are always on, and frequently on-the-go.
A Modern Business Device for a Changing Workforce
It's hard not to understate how dramatic advancements to the laptop have been through the decades. The popularity of PC laptops increased as they got lighter, less expensive, and more connected with WiFi. For many Millennials and Gen Z entering the workforce after college, laptops are the form factor they're most familiar with as they were standard issue at most universities after 2003, so they've likely never used or owned a desktop computer.1 This combined group of digital natives grew up in a different world than previous generations. The Internet has accompanied them since birth, and a mobile revolution has taken place during their lifetime, so they're prolific smartphone users and can multitask across many digital devices. Fifty percent of Gen Z workers use a laptop multiple times per day.2
Today, this tech savvy group makes up nearly 60% of the new workforce and they expect their tech-enabled company to offer them a curated list of 'go anywhere' PC options from which to choose.3 Equipment hardware variety was rarely a perk offered to earlier generations, who often just left their devices on their desks. But now, work can be done from anywhere, meaning that everyone can see your devices, from clients to the coffee barista. Having many workers asking themselves, "What does my device say about me?"
In a Lenovo research survey fielded in North America, South America, Europe, and Asia, when end users were asked what device characteristics they cared about most when their work laptop was provided, nearly 40% percent of Millennials and Gen Z respondents stated "material" and "the way it looks."3 In subsequent studies conducted in the US and UK, Lenovo uncovered that retaining talent with limited resources while maintaining operational efficiencies to be a real challenge for IT decision-makers purchasing hardware in the SMB channel.4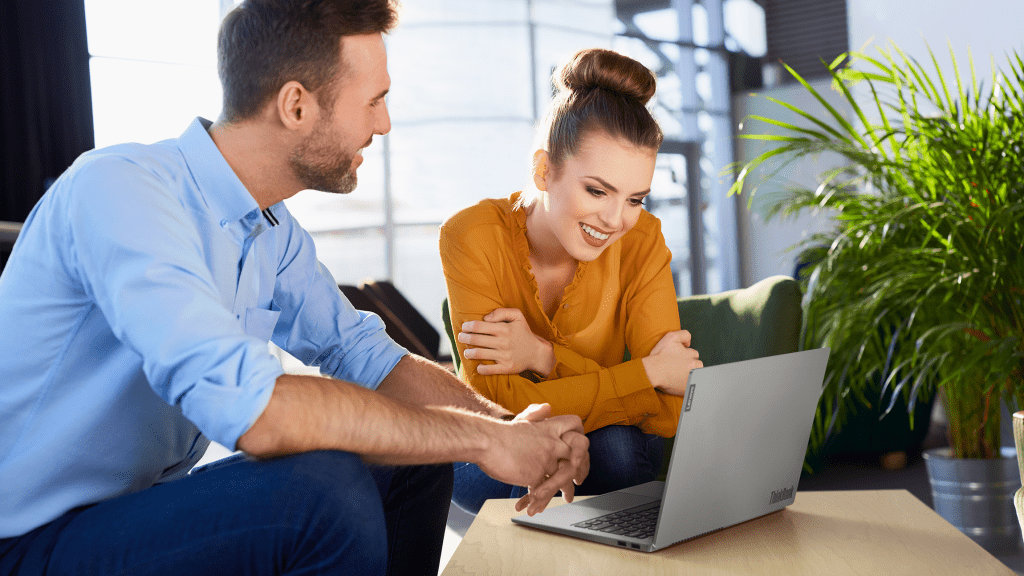 ThinkBook laptops have a premium feel, can lay flat at 180°, and feature ultra-narrow bezels to pack a larger display into a small portable package. Wrapped in aluminum in a Mineral Grey finish, the laptop's thin, light-weight body weighs in at 3.3lbs (1.5kg) on the ThinkBook 14s and 2.95lbs (1.34kg) on the ThinkBook 13s.
"Everything Lenovo makes is inspired by our customers and any new product iterations must offer them something meaningful," said Eric Yu, Lenovo Senior Vice President and GM of the SMB business segment, Lenovo Intelligent Devices Group. "We landed on what has now become the ThinkBook series after researching PC purchases across a broad spectrum of SMB organizations. In our focus group, we learned many SMBs had been turning to consumer-oriented devices to please younger end users asking for distinctive devices, but that IT managers were concerned with what making trade-offs in security features and support services could mean for the business and security in the future."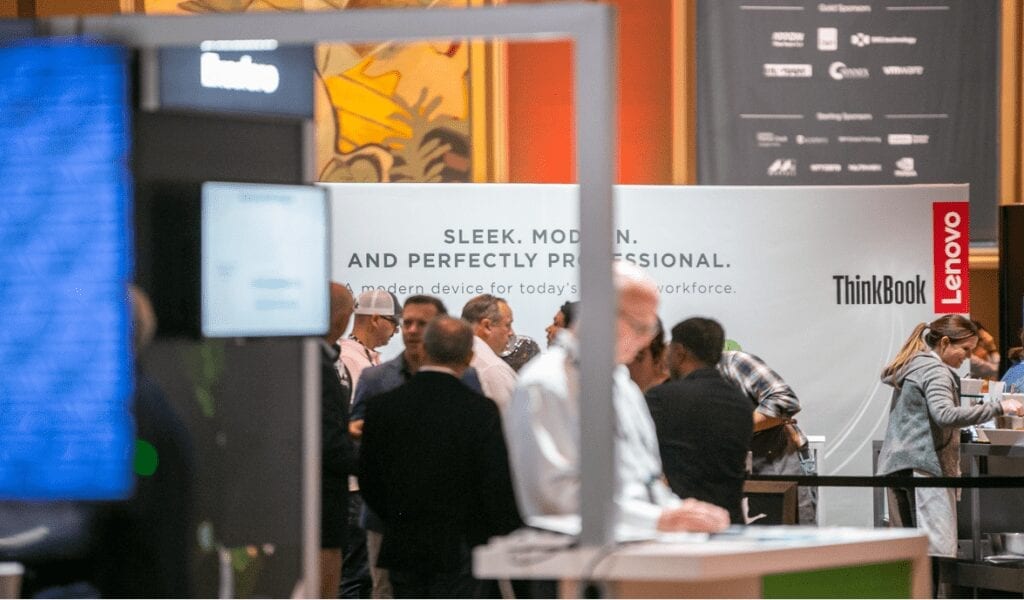 The breadth of the Think laptop portfolio demonstrates that one-size does not fit all. The ultra-slim ThinkBook S series is available in a 13-inch and 14-inch model. Global tech media embraced the launch of ThinkBook back in May in Orlando with headlines echoing the need for such a stylish, middle-of-the-road priced PC for small businesses.
For more product information on the ThinkBook S series, view specs and datasheets here, or speak to a channel representative.
Sources
1 Pew Research Center, "Generations and their Gadgets," 2011. https://www.pewinternet.org/2011/02/03/generations-and-their-gadgets/
2 J. Walter Thompson Intelligence, "Gen Z Trend Report," 2016 – '18. https://www.jwtintelligence.com/trend-reports/generation-z/
3 Lenovo research, "Two-part PC Study: SMB vs. Consumer," 2016 & 2018. N = 8,000.
4 Lenovo research, "Understanding Priorities of IT Decision Makers," 2018.