The impact of information technology on people's ability to work, communicate, interact and even live has never been more keenly felt that during the last few months. Faced with a global pandemic, expressions such as "work from home" and "learn from home" have shifted from futuristic notions to everyday reality.
This societal transformation aligns with Lenovo's vision for intelligent transformation, ensuring the company produces the smart devices – and the supporting infrastructure – to meet customers' needs. Now Lenovo is extending that transformation to expand and strengthen its services capabilities.
The focus on services is a natural extension of Lenovo's Intelligent Transformation, which is focused on what Lenovo calls its "3S Strategy" covering Smart Internet of Things, Smart Infrastructure and Smart Verticals. This service-led transformation will ensure Lenovo can meet the needs of individual workers and students as well as large organizations as they utilize and depend on technology more and more.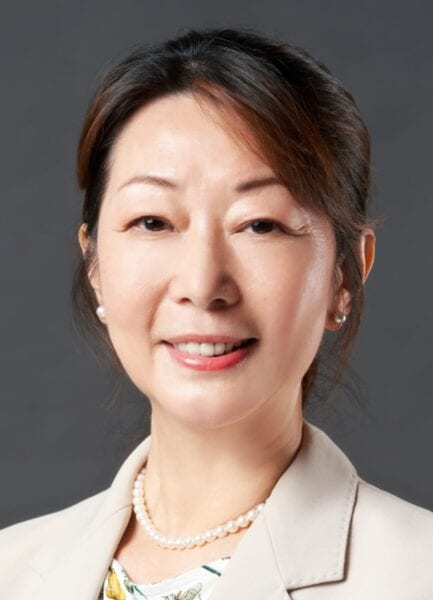 In the past fiscal year, the software and services business had breakthrough performance, with revenue reaching USD 3.5 billion, nearly 7% of group revenue. More importantly, this business is becoming the catalyst for the company's overall transformation.
To learn more about Lenovo's service offerings and why this transformation is so important, I talked to Vice President of Intelligent Devices Group Services, Jie Yu, who shared her insights into the progress Lenovo already has made and Lenovo's longer-term objectives.
Global services and software operations are at the heart of Lenovo's Service-led transformation this fiscal year. Could you tell us what this transformation means and how it expands on the company's traditional businesses such as PCs and smart devices?
Lenovo's Service-led transformation is well underway. The ultimate goal of the transformation is for Lenovo to emerge as more than an IT vendor that sells PCs and devices, and instead is seen as a solutions provider capable of helping our customers address their most critical needs.
To accomplish that, we will provide customers comprehensive solutions that address a wide range of business needs. Our ability to provide integrated solutions that span hardware, software and services will not only be key for our continued growth as a company, but also will benefit our customers and partners who are in need of a trusted advisor to help them navigate through their technology decisions as they pursue transformations of their own.
Ultimately, Services are the catalyst to strengthening relationships with customers. Stronger relationships lead to deeper understanding of customer needs, which in turn enable Lenovo to fine-tune our strategy and do an even better job of driving intelligent transformation for our customers.
What are the services that Lenovo offers?
Lenovo offers a comprehensive portfolio of services across our Data Center Group and our Intelligent Devices Group that we have categorized into three different layers.
The first layer are Attached Services and Software. These services are sold with the device and cover everything needed to keep the product running across its lifecycle. These include Lenovo Premier Support, our top level of customer support service, which a March 2020 study by research firm Technology Business Research found met or exceeded competitors in 20 of 21 attributes of the PC support experience.
The second layer are Managed Services and Device-as-a-Service, or DaaS. These services allow customers to outsource responsibility for managing their IT infrastructure to Lenovo. In the case of Device-as-a-Service, these are offerings that make Lenovo hardware and services accessible via lease-like model rather than outright purchase, giving customers more flexibility in managing their devices.
The third layer consists of Complex Solutions. At this level, Lenovo has a services-led engagement and a deep understanding of the customer business problem, and the customer trusts Lenovo to design and implement a solution to address it. Lenovo can act as a systems integrator, bringing together hardware, software and services, or leverage Lenovo intellectual property through Lenovo Smart Solutions. The end result is repeatable solutions that improve our customers' productivity.
What are the opportunities ahead and how do you see this transformation business contributing to the company's long-term growth?
The ongoing global pandemic has accelerated the pace of reaching the future of technology and there are a number of market trends that I am seeing unfold in the IT services space.
The first involves some key growth areas. These include Zero Touch Deployment, Security & Connectivity, Warranty Extension (APOS), Remote Support and Cloud & Software.
Next, work from home solutions that include hardware, VPNs, continuity, connectivity and collaboration.
Device-as-a-Service, or Daas, is also a big opportunity. Companies in need of technology solutions will begin switching to a subscription model that allows for greater agility in their business, closer alignment with their needs, and a more efficient use of their budget to access IT given changing situations.
Automation tools and remote processes will be highly valued in the delivery of services.
And an increase in Cloud Services means more and new opportunities. Fueled by a 25% growth in enterprise spending on cloud services and an eight-fold rate of demand growth in subscription revenue, there is an accelerated move toward modern IT.
Across all of these trends, Lenovo Services plays a key role as a trusted advisor for consumers, SMBs and large enterprises. Lenovo not only has technology spanning from "Pocket to Cloud" but also capabilities to plan, build, run, and support that technology.