What does it take to race with the 20 fastest motorcycle riders in the world? According to Ducati Corse riders Andrea Dovizioso and Danilo Petrucci, elite racers need a sportsman's mindset, years of training, and an ability to think on their feet when the unexpected happens — and in MotoGP, the unexpected is the regulating norm.
Both Dovizioso — A.K.A. "Dovi" — and Petrucci have been riding and racing motorcycles since their childhoods in Italy. They joined the Ducati MotoGP team in 2013 and 2018 respectively — a timespan which saw Dovi finish in second place the past three seasons.
Lenovo spoke to the riders about their racing styles, the technologically changing face of MotoGP, and their favorite aspects of the sport. In the latter category, Dovi was steadfast: "I like to win. Everything is all about that."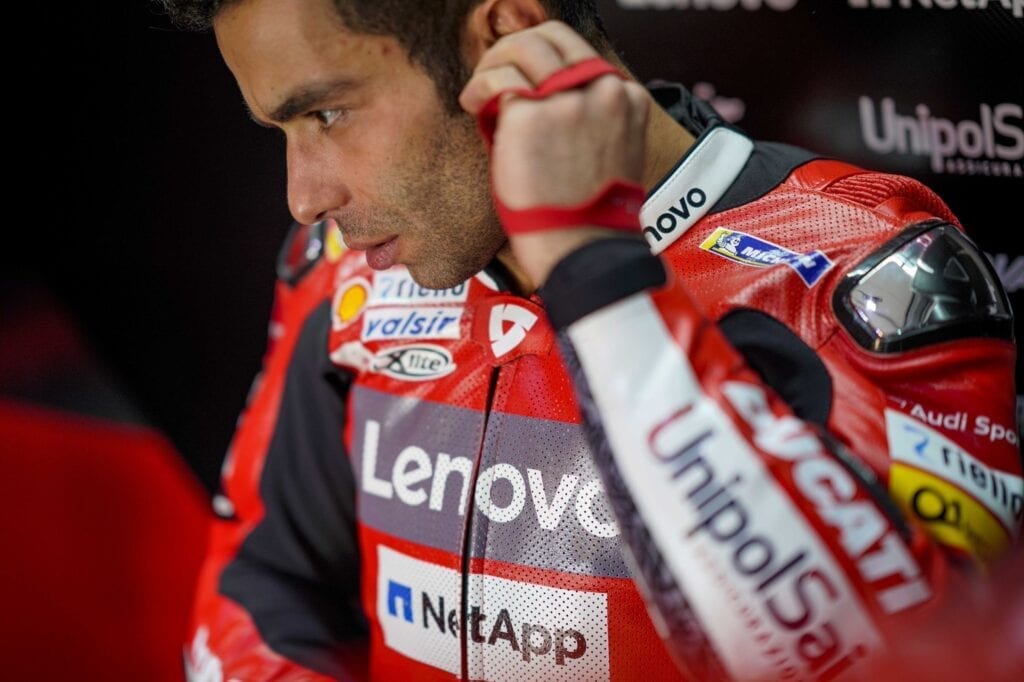 How did you start racing?
Danilo Petrucci (DP): I started riding bikes when I was three years old, and always wanted to race with a factory MotoGP team. I started riding four-stroke bikes when I was a child competing in motocross, which definitely influenced my MotoGP riding style.
Riding for Ducati is a dream of a lifetime because I'm Italian, and Ducati is the best factory we have. When I was 18 or 19 I started racing for Ducati, and at 20, I became a test rider for Ducati production bikes. I started at the base level of riders and worked my way up. Now it's my second year riding for the MotoGP factory team. It's a dream come true.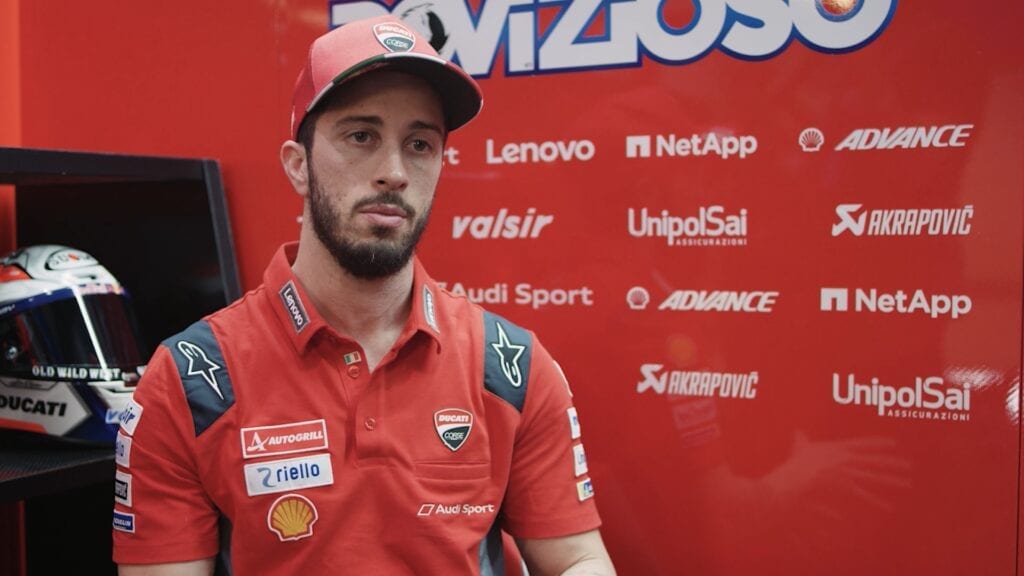 What do you love about racing?
Andrea Dovizioso (AD): I like to fight against the other riders and win. Unfortunately for every professional sportsman, when you're doing something at the top level, the pressure and the intensity is so high that you can't just enjoy riding the bike. The risks you have to take, the effort you put in — it's a lot. It's a bit of a difficult situation to manage sometimes because you are living your dream, but you are also striving for a result all the time. You have to be grateful and appreciate the good things.
Describe your riding style.
AD: They call me an engineer. I'm always thinking a lot, trying to have everything under control. It's not just about going fast. I'm normally not doing anything crazy with my riding style; I try to be really composed so that it looks like I'm not pushing when I'm going really fast.
DP: I like to brake as late as possible. It's one of my strong points and one of my weak points. I like to start really fast, take fast corners, then brake early. Sometimes my riding style pays, other times not. Every rider's style is different, and it often depends on where you come from in racing.
When you finish a race, how do you feel physically?
AD: You are completely destroyed. It depends how fast you're going as well. If you're riding at 95 percent [because you're the fastest on the track], that's a lot different than pushing 100 percent. These races are 45 minutes long — it's a lot on your body.
How has MotoGP changed in the last few years?
AD: MotoGP changed a lot from 2008, my first year in the championship. Everything from the tires to the electronics to the bike itself is different. It's not just the technology that changes — if you want to stay competitive, you must adapt. It's the only way to stay on top.

How does data and technology help you win races?
AD: Data gives you the possibility to understand much more about what's going on on the track. Data doesn't give you the solution for winning, but it gives you a lot of feedback. You are always working with the engineers to incorporate the lessons from the data.
So it's not just about technology?
AD: Fortunately not. That's the good thing about this sport. It's still the rider's feeling and intuition that really matter.
Is the relationship you have with the rest of the Ducati team important? Why?
AD: It is really, really important. Engineers are really good at reading the data, but they are not riding. And the riders are completely different people. To mix these two people is very difficult because the life of the rider is completely different from the engineer. You grow up racing, he grows up studying engineering. He's thinking about data, while riders think about feeling. Engineers need a lot of experience to understand what the rider is feeling.
DP: Everyone thinks motorcycle riding is a solo sport, but that is not true. Winning a race is the work of everyone. I have a really close relationship with all members of the team, and everybody contributes to helping me win or lose a race.