The COVID-19 pandemic created unprecedented challenges. As we've navigated the past 18 months, businesses have fought to keep their doors open, their staff employed and their customers' needs fulfilled. While each business owner has been tested with challenges unique to their industry, services and clientele, we at Lenovo believe we can play a role in helping these businesses go forward.
It has always been our charge to innovate with purpose and support small and medium-sized businesses, and this year we launched a multi-faceted program, Evolve Small, in partnership with Deluxe, Local Initiatives Support Corporation, Toronto Region Board of Trade, Intel, Microsoft and the Carolina Panthers to provide more than $1 million in grants, mentorship opportunities, and smarter technology for Black, Indigenous, and People of Color -owned small businesses across North America. Today, we celebrate entrepreneurs and the positive impact they have in their local communities with the premiere of Deluxe's Small Business Revolution (SBR), Season Six.
The newest season of SBR will feature six diverse Black-owned businesses – including local eateries, a barber shop, a multi-generational family-owned furniture store and more – in Deluxe's hometown of Minneapolis-St. Paul, Minnesota. Lenovo is honored to have joined SBR as the leading technology solution provider to curate a custom tech makeover complete with hardware, software, and service solutions for each business owner to help take their business to the next level.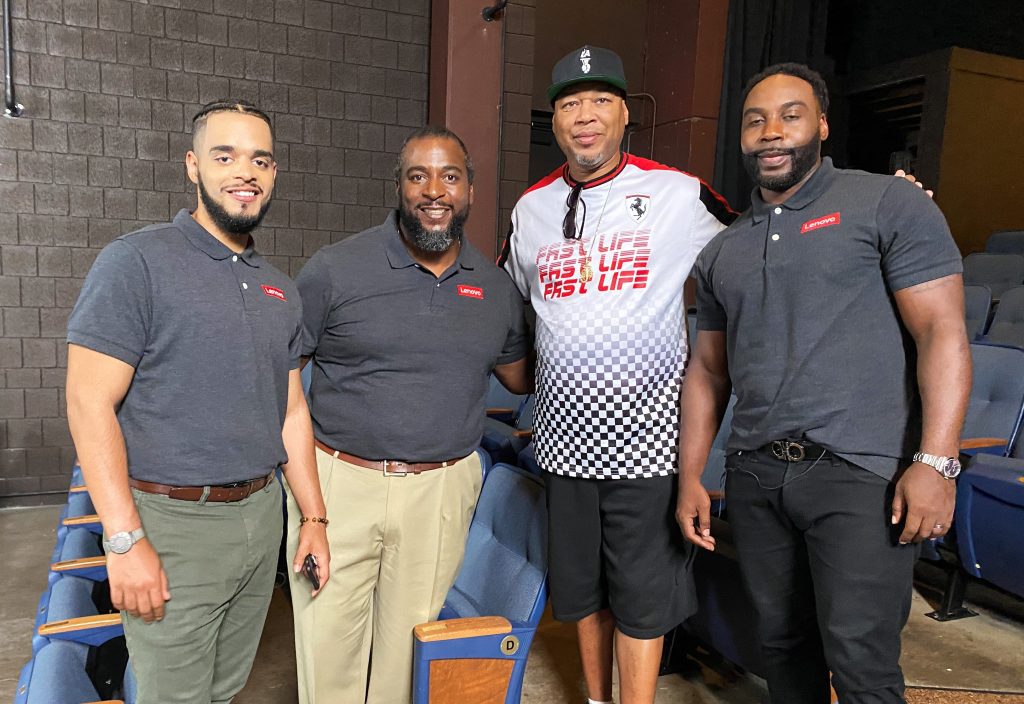 Lenovo is proud to recognize three of its very own experts – Kelly Darden, ThinkCentre Product Manager, Diarra Jerome, Regional Sales Director and Maurice McGregor, Global Sales Manager – who served as the technology experts, working closely with each business to breakdown their unique challenges, determine where they would like to focus their digital transformation and offer guidance and tools for lasting success.
Lenovo is also grateful for the SBR co-hosts – Chief Brand Officer at Deluxe, Amanda Brinkman, and former NBA All-Star and entrepreneur, Baron Davis – for addressing the need for social justice in the Minneapolis-St. Paul community. The content of the show sheds light on the ongoing, prevalent racial injustice that Black-owned small businesses have faced, in addition to challenges from Covid-19.
Lenovo celebrated its work with Deluxe and its mission to help Black-owned businesses succeed in Minnesota and beyond by hosting a Main Street Festival at our Morrisville, North Carolina headquarters. Attendees included Lenovo employees and local woman and minority-owned businesses in the Raleigh-Durham area. The event included a viewing party for attendees with technology gifts from the Carolina Panthers and longtime NFL star, Kevin Donnalley. Stream Small Business Revolution, Season 6 – available now on Hulu, Prime Video and SBR.org.
To learn more about Lenovo's role in this season of Small Business Revolution, visit www.lenovo.com/evolvesmall-sbr.