Lenovo is committed to providing students and young adults – from high school to master's level – with internship opportunities to explore potential careers and gain invaluable working experience. We value innovators, progressive thinkers and creative doers who will always challenge the traditional. We want to work with the big-thinkers of tomorrow who encompass our belief that life rewards those who celebrate Different is Better and those who never stand still.
At Lenovo, we integrate our interns to become part of the core team. No matter if you are in high school or beyond, we aim to nurture curiosity and talent from motivated students and graduates. We work closely with NAF, a national network of education, business and community leaders who ensure high school students in high-need communities are college, career and future ready. We offer internships and entry-level positions through a wide variety of programs including the Lenovo Scholar Network with NAF, Wake Tech Work-Based Learning program, Lenovo Accelerated Sales Rotational Program (LASR), Data Center Group (DCG) Supply Chain and Engineering Rotational Program and the Global Future Leader Program. Each internship provides a unique experience, but all prepare students to jumpstart their professional career.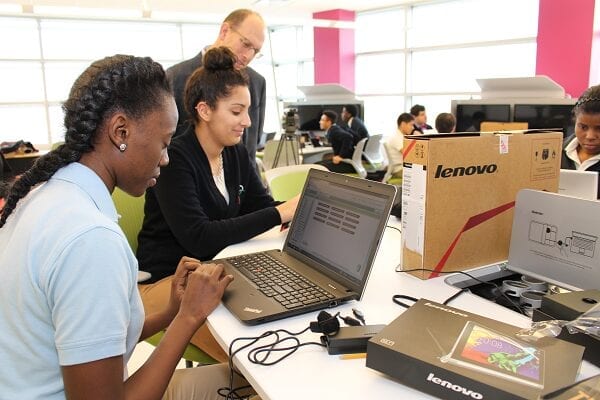 Wake Tech Internship Program
Lenovo's partnership with Wake Tech Community College provides local students a chance to gain hands-on experience in the information technology, marketing, and business and analytics fields. Many of the Wake Tech interns have stayed at Lenovo after graduating to become full-time employees. The feedback from participants gives further insight into the value of this partnership.
Shantal Grullon, a 19-year-old Dominican-American and first-generation high-school and college-graduate, describes her pathway to being accepted as an intern at Lenovo. Previously, she was the only female in her technical courses at Wake Tech and did not initially have the confidence to participate in the program. When she discovered Lenovo's emphasis on the importance of diversity in the workplace, she became much more optimistic for female opportunities within the STEM field.
"I think [Lenovo] is not only gender inclusive, but also race inclusive and culturally inclusive," remarks Grullon.
Grullon describes her Lenovo team as very receptive to new ideas, allowing her to select what was most appealing as she experimented in different areas within the company. She appreciated her experience so much that she ended up turning her ten-week internship at Lenovo into a year-long opportunity.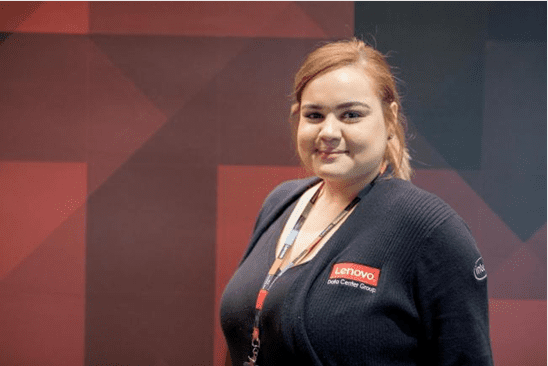 "What kept me going back was the mentorship and ability to learn. The mentorship that I've received throughout this whole process was indescribable," said Grullon. Today, she is a full-time Lenovo BT Specialist.
NAF High School Internship Program
In addition to college-level opportunities, Lenovo offers high-schoolers the chance to gain real-world professional experience through the NAF internship program. High school students are not only working for Lenovo but are also given the opportunity to network with high-level executives, attend important events and participate in service opportunities.
Additionally, Lenovo presents an annual Lenovo Scholar Network National Mobile App Development Competition, which encourages high-school students to develop and showcase their innovation and entrepreneurial skills within the STEM field by creating mobile apps in partnership with MIT App Inventor.
Olivia Rojas, another success story, discovered Lenovo's internship program through NAF. Rojas' internship was within the Communications and Community Relations sector, where she was given the responsibility of writing public-relations focused articles on the Girls Rock program and a STEM coding workshop for children. This experience sparked her curiosity for public relations and journalism.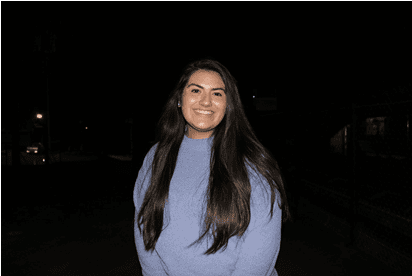 Rojas furthered her professional development by creating a mobile phone application with her sister. Together they created Ea$y Bank when they realized that many kids in their community did not understand basic financial concepts. The app aims to help children become more financially literate and qualified for an honorable mention in the Most Usable category at the NAF National Competition.
"I never really saw myself as a software computer programmer," she said. "but through my experiences with Lenovo and NAF, I was able to have the confidence to push my own boundaries."
Rojas has returned to Lenovo for a second summer internship working as a Junior Communications Specialist with DCG. You can read more about her experience on her blog post, Charting My Future: An Intern's Experience.
Another promising high-school intern at Lenovo, Amon Ferrell, also created an app during his time. Amon won the 2016 Congressional App Challenge and second place at the BDPA National App Challenge with a mobile security app aiming to prevent phones from being lost or stolen. He was also a regional winner of the 2017 Lenovo Scholar Network Mobile App Development Competition.
In addition to building an app and learning hard skills as a Global Social Benefit Incubator (GSBI) Service Intern in data and analytics, Amon learned professionalism, work-life balance, work etiquette and how to perform to the best of his abilities. "Now, I incorporate these skills into my daily life. It definitely helped me through my senior year of high school, which was by far my toughest given a heavy AP class load and multiple projects," Amon notes. "I was overwhelmed at some points, but I knew how to handle it. When I was working at Lenovo, I had to learn on the job, sometimes learning to program while programming. But that taught me how to problem solve, time manage, and think out a project before I started."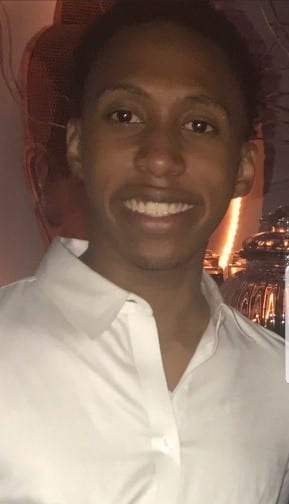 When asked if he enjoyed his time at Lenovo, he responds with, "Lenovo was one of the best jobs I've ever had. Interns weren't treated as high school kids, but as members of the team. And I was inspired by the level of diversity. Everyone has different backgrounds, different walks of life and different stories of how they got there."
Learn More
To explore entry-level and internship career opportunities, please visit our Lenovo Careers website.