Today, I looked 10 years into the future, a future with a society driven by AI. While We're still in the infancy of AI today, its potential a decade is what's truly exciting. As part of a panel discussion titled, Embracing Humility: When AI meets with Emotional Intelligence, I joined Sara Cheng, CEO Fuji Xerox Singapore; Ayesha Khanna, Co-Founder and CEO, ADDO AI; Kevyn Yong, Chief Learning Officer, Singapore, Institute of Management; and moderated by Linda Lee, Head of Communications, South East and North Asia, LinkedIn at the Women's Forum Asia 2019 in discussing the critical role women play in AI. This diversity is important to us at Lenovo as we create smarter technology for all, believing tech has the power to make society more inclusive and to move humanity forward.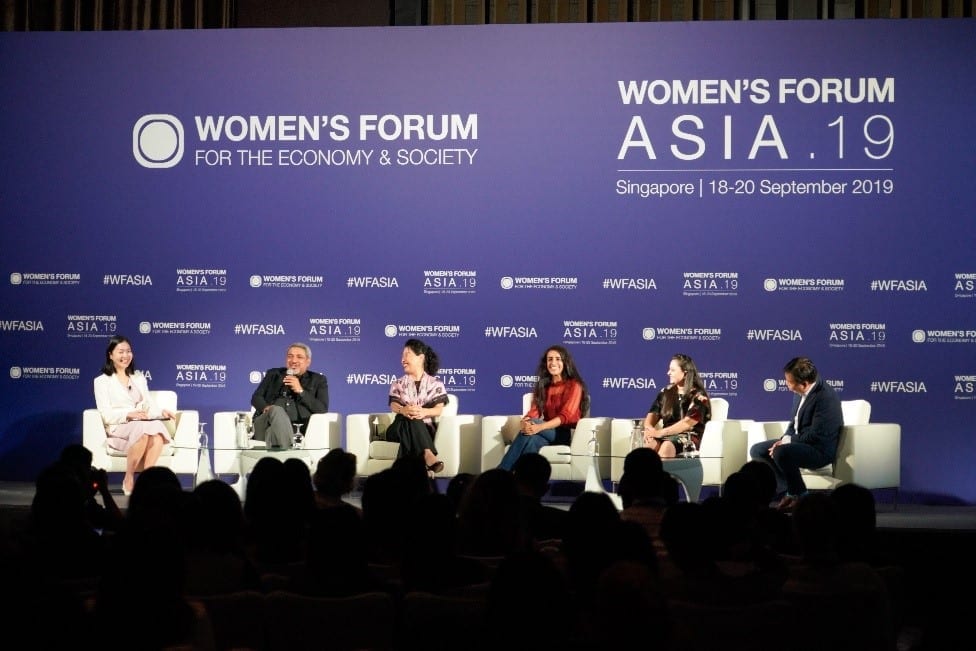 The future is impressive – nearly every industry has been disrupted with AI. Take healthcare. "The future of health is defined by radically interoperable data, open yet secure platforms, and consumer-driven care," finds Deloitte. Health care simply becomes health. Science, data, and technology will help us identify diseases early, intervene proactively, and better understand their progression to help sustain well-being. We're seeing the seeds of this today. Technology and data are understanding patterns of your health and personalizing it. For example, tech can send notifications to your doctor that helps identify issues before they become problems. Data can now be sent to an ER to make triaging smarter. The pace and volume of solutions will only accelerate in the next decade.
With this fourth industrial revolution driven by technology and AI, we have a rare opportunity to make sure it's more inclusive than previous revolutions. Sara Cheng addressed the common fears surrounding AI: that we'll be replaced; our privacy will be lost; and that AI will take over with humans losing control. "There is a fear that AI will take over my job. Yet in every revolution, like the industrial revolution, jobs have changed – jobs have not gone away, they have changed, they have transformed. We need to train ourselves, to reform."
We heard that currently, AI is good at tasks that are repetitive, yet when it comes to empathy, there is a gap. There is a difference between these two. Khanna stated it well when she said, "AI is not only about mimicking humans to the degree that is indistinguishable – it should be useful while we retain our agency. We want humans to be front and center, for humans and AI should work for us, with us, it should not happen to us."
AI is only as good as what data you teach it.  That's why we're cognizant of who creates our technology and how it's designed. The head and key members of our Lenovo Research AI Lab are women. We have programs like the Women's Leadership Development Program to get more women and Mosaic Leadership Development Program to get more underrepresented groups into leadership positions across the business, not just in AI.  We're working toward a goal of 20% women in management positions by 2020 shared in our Diversity and Inclusion Report. Actions like these help us ensure we're designing and developing products that reflect the customers we serve. We must do more though to get more women into STEM fields and AI – a point panelist Kevyn Yong made with insight that traditionally video games and computer development targeted men. That's changing, but not fast enough.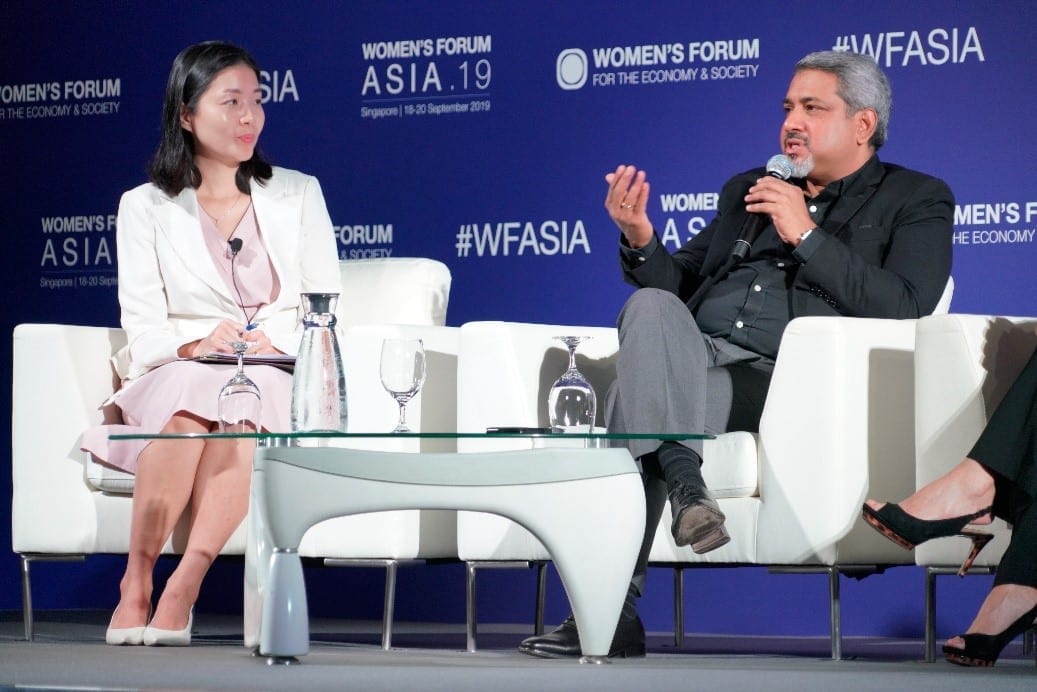 At the same time, we're working to create even greater awareness and consideration of diversity and inclusion into our development processes and working on a program now to leverage the diversity of our more than 57,000 employees to voluntarily help us improve our approach to making AI for facial recognition more accurate. We also invest globally in the next generation to make sure we have diversity in STEM fields to design future products and services. In Asia Pacific, we've established the Lenovo/Motorola Skills Academy to provide access to training and a better income for unemployed youth and women in India.
Diversity & Inclusion is not a choice, it's a hard business reality that will differentiate successful companies. As I leave the Women's Forum Asia and this panel, I'm distinctly reminded that the Fourth Industrial revolution isn't going to just change technology. It is going to change humanity. It's up to all of us to help create smarter technology that benefits all.