This profile is part of a weekly series highlighting participants from Lenovo's Global Future Leaders Program(GFLP). Founded in 2016, the program immerses high-achieving college graduates into a five-year job rotation program in a fast-track to corporate leadership. Global future leaders hail from top universities across Asia-Pacific, China, Europe, Middle East & Africa, Latin America and North America.
Hoa Dang grew up in Haiphong, Vietnam and continued her education in the United Kingdom where she resides today. Dang, a Channel Sales Planning & Program Specialist, is one of the 46 employees currently at Lenovo who entered the company through the Global Future Leaders rotational program.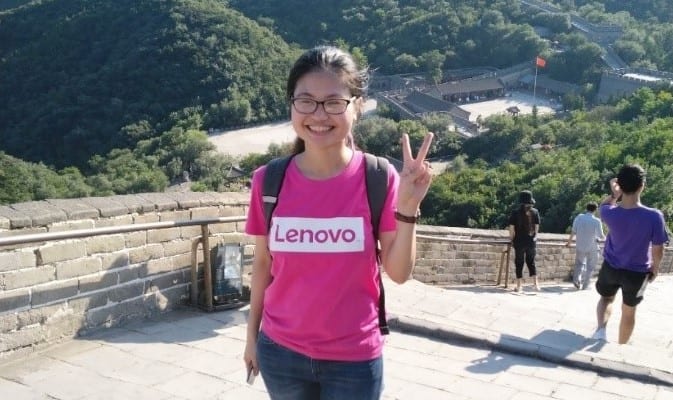 Explore Dang's unique path to Lenovo, how she's learning to collaborate and communicate on a global scale, and what she believes makes a great leader.
How did you come to learn about Lenovo's Global Future Leaders Program(GFLP)?
"I came across Lenovo's GFLP on LinkedIn and immediately applied.
The thing about the program that really stood out compared to other management training programs on the market, is that [Lenovo] commits five years to elevate your career. I found this aspect really interesting as well as the great challenges the program presented."
How far along in the program are you currently?
"The program is five years, and I have finished 13 months of the program, so I have nearly four years left. For the first two years, you can try out different roles within your organization as well as rotate to other organizations which I find very beneficial.
I'm still in my first job on the EMEA Channel Sales and Alliance team, and I am looking forward to exploring opportunities on other teams as well."
Tell me about your background – how did you get to Lenovo? What led you to pursue the tech industry?
"I completed my undergraduate degree in international business at the Foreign Trade University in Vietnam. After my graduation, I worked for three years in the logistics department at a Japanese firm, focusing on delivering orders and operating distribution centers across Vietnam to distribute our products efficiently.
I decided to go back to obtain a Master's Degree to further advance my career, and took a course in logistics and supply chain management at the University of Nottingham in the UK. While I was writing my dissertation, I searched for an opportunity to experience the working environment in the UK and, luckily, that's when I found the opportunity to work for Lenovo under the Global Future Leaders Program.
I've always really liked tech products and things that are futuristic. When I attended the information day organized by the Global Future Leaders team, I experienced AR and VR products and heard from the top leaders from the company on Lenovo's mission and vision to develop technology and improve life quality.
The tech industry is dynamic and challenging, so I thought, why not be a part of it?"
What major insights have you taken from the program thus far?
"Communication plays a critical role in all the work my colleagues and I do. It's not just about communicating externally to our customers, but also within our organization.
Everyone on the team must understand what the objective of the project is, what course of action we're taking, and what the next step is.
I believe that communication is critical to the success of the team as well as the success of the company."
I believe that communication is critical to the success of the team as well as the success of the company.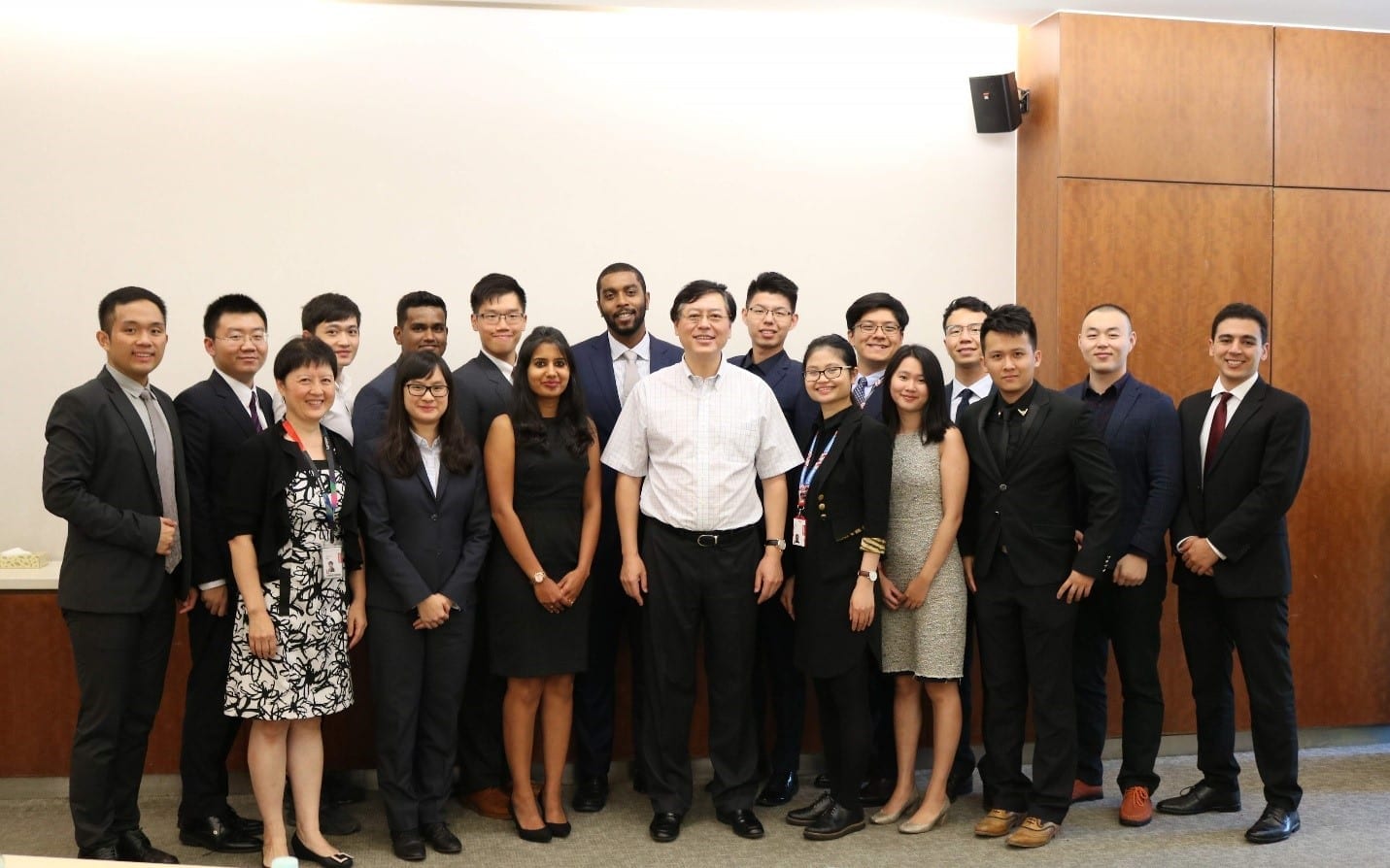 How do the rotations help you learn and grow?
"I'm still in my first role on the EMEA Channel Sales and Alliance, but I have been able to take up different roles inside this organization because the EMEA Channel Sales and Alliance is quite a big organization, and there are many aspects of channel sales that I have had the opportunity to approach and learn.
In EMEA, Lenovo is a channel partner-focused company – so 95 percent of our business is done through channel partners. Channel partners are companies that help market and sell products for the manufacturer, in this case, Lenovo.
Staying in the EMEA Channel Sales and Alliance has given me the opportunity to learn the critical route of getting to market and how we grow our business with channel partners.
It's not just about daily operations, but also how to think and develop our business from a strategic point of view. From the back-end, it's about the operations and data management steps we need to take to ensure our business runs smoothly. There are many things to learn, and this opportunity gives me a diverse glance into our business in EMEA."
Are there any influential leaders you worked with who really helped you zone in to your career path?
"Within the Global Future Leaders Program, we have the chance to work with the top leaders of the company. I can communicate regularly with the executive director of my organization, Neil Berville.
He is super supportive and an inspiring leader. He helps me understand the strategic thinking that goes behind certain business decisions, and he gives me constructive feedback about the projects I work on, which has really helped me go ahead and fully deliver my projects. I continue learning from him not only his strategic thinking, but also his customer centric approach.
We need to take the customer into consideration in everything we do in EMEA. In all the business decisions we're making, we need to be certain there are no surprises for our customers. There needs to be a clear plan throughout the whole process, and we need to think about growth strategically with our customers."
What's the most significant lesson you've learned from this experience thus far?
"For everything we do, we need to think about the end-to-end process. It's not just about delivering the project, but also about, when we work on a certain project, we need to think about the impact it might cost internally or externally.
We need to think about the outcome we might bring to our customers, whether the customer is from our internal organization, or the customer is someone we share our products with. The end-to-end process, and communicating with all relevant parties during the process, helps us deliver the project successfully without any delay or unexpected outcomes."
What does "Global Leader" mean to you? What characteristics and traits make up a good Global Leader?
"A Global Leader is a leader with a global mindset. Being in the tech industry today, which is a very competitive and dynamic industry, we don't only think about what we do today, but we also think about what we will do tomorrow.
To be able to compete in this industry, we must reposition ourselves to think strategically and drive real impact within our business for future growth.
What makes up a good Global Leader is to think outside the box. We should not be satisfied with what we have today – we need to be driven and respond quickly to changes in the market. We need to build up and innovate the way we work so we can become stronger and have the drive to adapt and to thrive.
Another thing a good Global Leader needs is the ability to work across a variety of teams with different cultures and backgrounds. This is critical and is something I learned from Lenovo by having the opportunity to work with many different geographies.
Sometimes there will be miscommunications, but I believe that if we can overcome such obstacles differences in culture and language, we can really collaborate and deliver projects successfully as one team."
What advice would you give to recent college graduates who are looking to apply to the program?
"Be engaged throughout the entire application process. I personally think the application process is not just for the company to better understand you, but also for you to better understand the company. I really encourage everyone to research Lenovo, read about our vision and mission, and read about the market we are competing on.
Be engaged, especially during the information day and speak to as many people as you can.. Speaking to the top leaders of Lenovo will give you insight about the industry and the company. This will help you to progress further in the program and also set up a foundation for your future career."
Where do you see yourself 20 years from now?
"I expect to grow and become an experienced leader in the tech industry. I expect that in 20 years from now, technology will have changed very much, and I hope that I will be the leader of a department where we innovate the new technology that the next generation will use."
Want to be our next Global Future Leader? Learn more about program openings and opportunities near you by visiting our talent page at lenovocareers.com and search for "University" under the Departments tab.