Members of the European Parliament (MEPs) met with experts at the Lenovo Cybersecurity Innovation Center (LCIC) as part of a European Internet Forum (EIF) visit to Israel this week. During the visit, Nima Baiati, Head of the LCIC and Executive Director & GM, Commercial Cybersecurity Solutions at Lenovo, briefed the MEPs about the evolving security solutions institutions require.
Led by MEPs, EIF is an independent, non-profit and neutral forum debating digital policy issues with public and private stakeholders. Lenovo recently joined the EIF as a business member. Membership offers Lenovo the opportunity to share insights on technologies and trends driving digital transformation in commerce and society.
Lenovo's impact in Europe is expanding as it serves more customers on the continent. Lenovo employs nearly 8,000 EU citizens across 22 of the 27 EU nations. The company maintains manufacturing facilities in Germany and Hungary, as well as a Research & Development center in Romania containing one of Lenovo's largest laboratories. Lenovo also has an executive briefing center and high-performance computing innovation center in Stuttgart, Germany. In 2021, for the first time, Lenovo held the leading market share among PC manufacturers in Europe, Middle East and Africa (EMEA).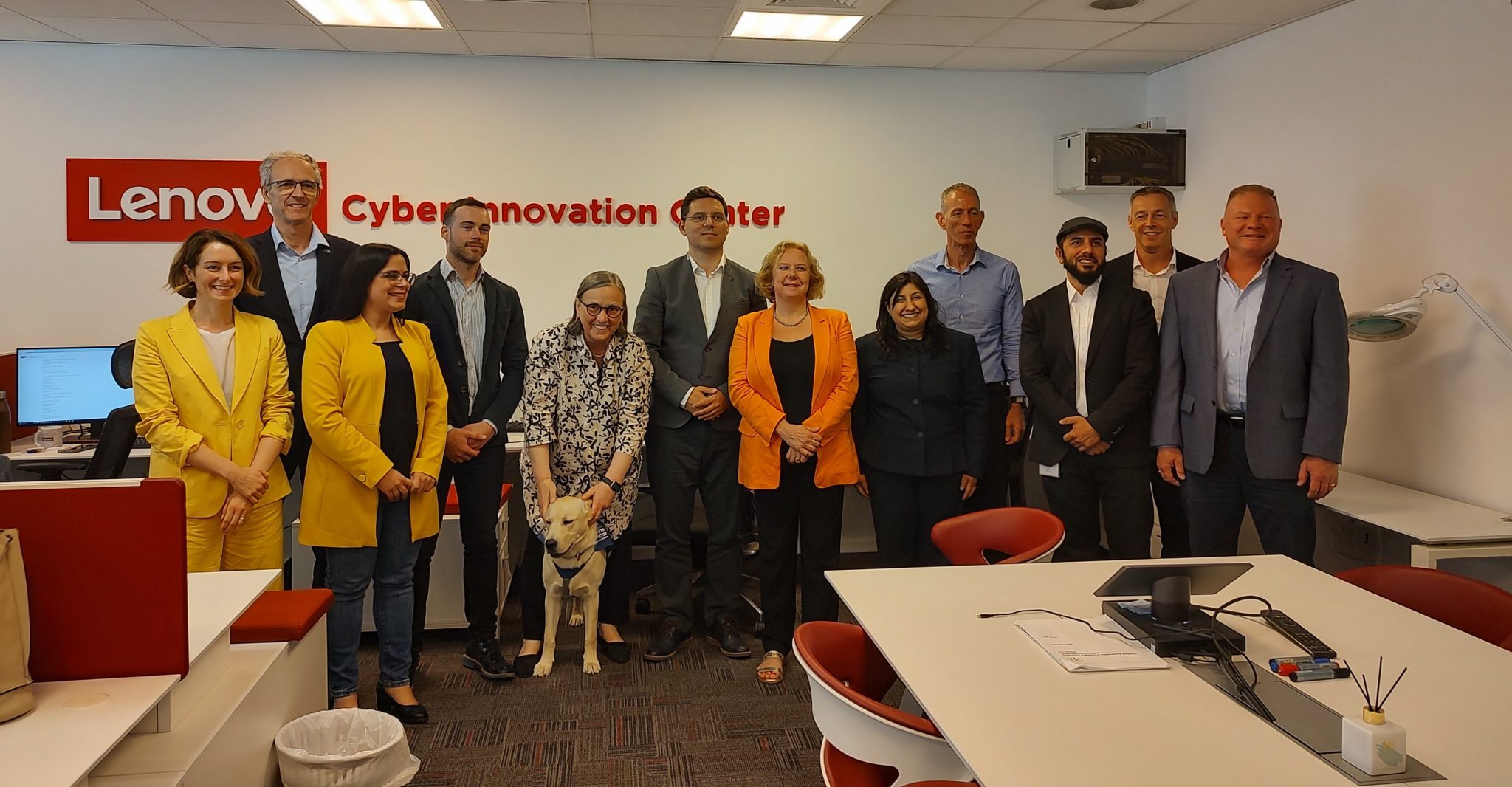 Today, one in every four PCs purchased globally is a Lenovo product. Being a global market leader includes massive responsibility, none more than cybersecurity. In our rapidly changing digital world, trust between partners is essential — in the enterprise PC market, security is paramount. Lenovo's security ecosystem is comprised of some of the most innovative and industry-leading partners, industry standard groups, and its ThinkShield end-to-end cybersecurity solutions.
Lenovo achieves high levels of security performance by applying systematic 'secure by design' principles. The company builds in security from the beginning of development through the supply chain and manufacture of products, then supports security throughout the product lifecycle. Lenovo build security into devices and continuously enhances products to increase security for our customers.
The LCIC was created in collaboration with researchers from Ben-Gurion University of the Negev, a leading Israel-based cyber security research institution. The group of visiting MEPs, led by Mr. Victor Negrescu MEP (S&D, Romania) and EIF Steering Committee members, were briefed by Nima Baiati about the center's work on zero-trust architecture innovation in hardware and below-OS security.
"Cybersecurity is one of the top priorities of CEOs and public policymakers today," said Nima Baiati. "The LCIC places Lenovo within a global nexus of cybersecurity research and innovation, helping the company create even stronger products across our portfolio, as well as serve as an industry resource for the shared problem of global cybercrime."
Next-generation security innovation requires collaboration across industries and borders to achieve smarter technology for all. Lenovo innovation and industry leadership is helping navigate the way.