My first experience with Windows was in the early 90s. As a young start-up entrepreneur in Italy, my business was assembling and selling laptops—so one of my first memories of Windows 3.1 was how many floppy disks we needed for installation. But all of us could see its promise—Windows represented a sea change in the way people interacted with PCs. While we were assembling the body of our PCs, it was Windows that put the soul into computing.
Windows 3.1x and its successor Windows 95 changed the face of desktop and mobile computing and PCs forever. Windows enhanced the way we think about work and life—about editing, creating and viewing documents, presentations and images. Today, this operating system is built into the fabric of our world, in the way that this system and its tools have helped writers, musicians, architects and artists produce the greatest works of our generation, and has powered businesses, non-profits, banks and manufacturers everywhere. Lastly Windows has empowered scores of passionate users, young and old, to transform their PCs into some of the most impressive best-in-class gaming machines on the market and power the exciting eSports industry.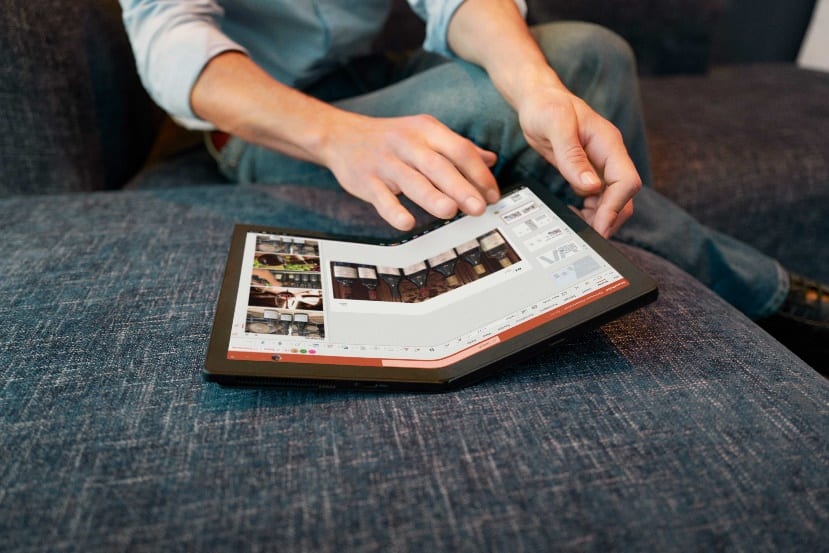 Windows breathed life into the computer mouse—a piece of hardware that was in its infancy at the time—and made it ubiquitous. And with the graphical user interface, Windows offered PC users a much more natural and intuitive way to interact with technology. Just a few years later, Microsoft innovated again with Windows 95 and the famous Start button that's now familiar to everyone.
It even introduced the innovative Windows key to keyboards—almost all of which were fully mechanical at the time and delivered on great tactile feedback—a legacy that continues on today with our renowned ThinkPad and new Lenovo Legion TrueStrike keyboards. In fact, our Windows experience with the mouse and keyboard inspired the invention of ThinkPad's now-iconic TrackPoint in the early 90s—which allows typists the ability to move the cursor while keeping their hands on the home row.
User-Centric Innovation
From its very beginning, Windows elevated personal computing with user-centric design and innovation—as opposed to product-centric thinking—offering users a more natural and intuitive way to use the PC. In parallel, Lenovo has also paved the way with similarly user-centric innovations that have contributed to our growth as the world's leading PC company.1
Our joint history speaks for itself. In 2012, Lenovo collaborated with Microsoft and Windows to pioneer the industry's first-ever Yoga 2-in-1 convertible laptop. Later on, we invented the ThinkPad X1 Fold, the world's first foldable PC2 with a clever mode-switching software specifically made for Windows 10 that adapted to its user in nearly any scenario. We also collaborated on the ThinkBook Plus laptop for the digital native workforce of millennials and Gen Z, with an innovative e-Ink cover display compatible with Windows that helps users be more productive when multitasking. Then there was the Yoga 5G,  a Windows on ARM laptop with features like Windows Hello hands-free log-in that offered consumers the familiarity and productivity of Windows with the mobility of their smartphones – becoming the world's first 5G PC3. Our Windows-based partnership transcends PCs. In just the past few years, we've worked with Microsoft to create innovative new Windows devices such as the ThinkSmart View Teams Display, and ThinkSmart Hub for Microsoft Team Rooms.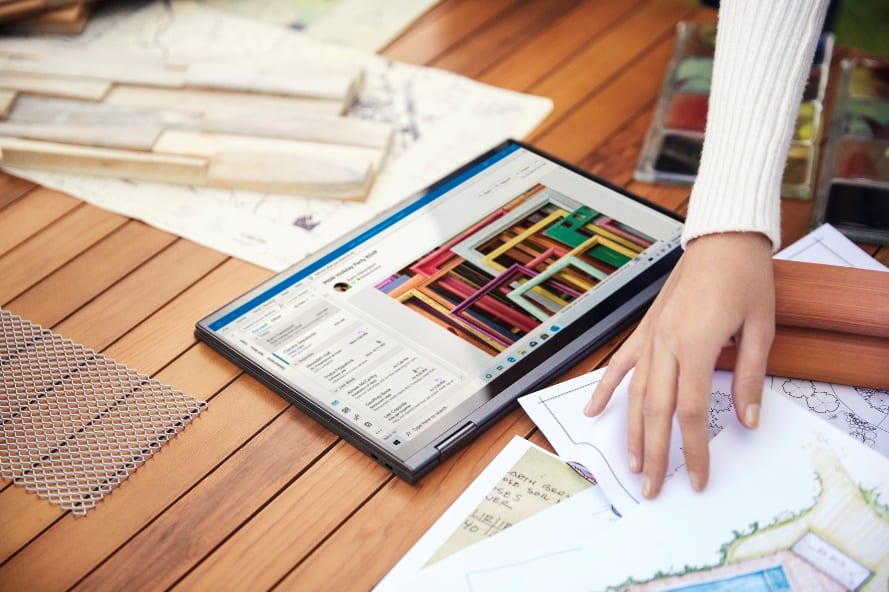 From the very start of Windows, Lenovo has worked closely with Microsoft, from our Think and Legend-branded legacy PCs in the 1980s and 1990s to the Yoga, Lenovo Legion, IdeaPad and IdeaCentre PCs of today. In our journey for meaningful innovation, Microsoft has been one of our most trusted and long-standing partners.
New Beginnings
Our continued success together hinges on this core partnership. New computing architectures and next-generation technologies (including ultra-slim and light designs and the popularization of 5G) are revitalizing the way we look at and interact with PCs. Our close, strategic partnership with the developers of one of the most important operating systems in the world will be key: It will help accelerate the adoption of new technologies and a new computing market that's now driven by multiple CPU architectures, and most importantly, build and engineer designs that work better for our users.
In many ways, last year's emergence of a remote (and now hybrid) workplace has ushered in a new phase in the evolution of PCs. This experience has renewed their relationship with the personal computer, and we now see ownership rising from one PC per household previously to now one PC per person. That means the longstanding bond between Lenovo and Windows has become more relevant than ever to our joint customers. We each furnish one half of the same whole—the body and the soul of the PC, and so the synergies derived from delivering on great software experience along with best-in-class hardware innovations will come to define the next hybrid reality for a brand new generation of PC users.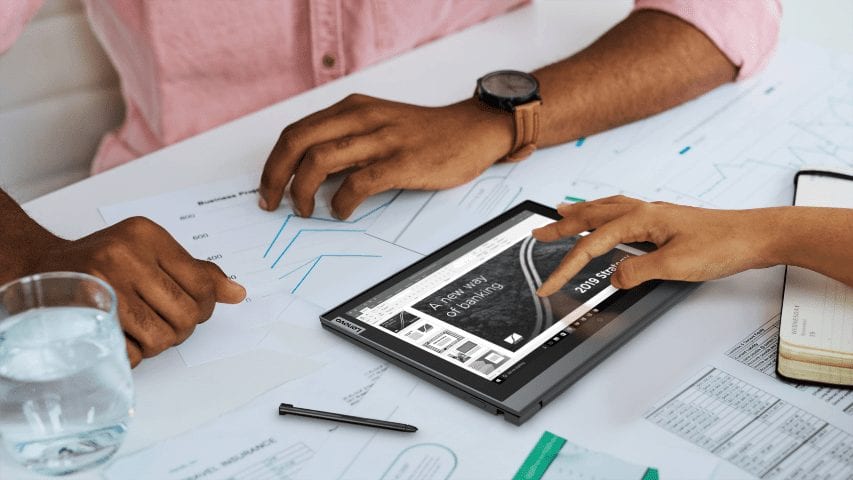 As Windows goes from strength to strength, even after 35 years, I believe it's imperative for Lenovo and Microsoft to continue embracing change and innovation—particularly innovation that gives individuals a great experience, gives businesses clear benefits, and gives the planet lasting positive impact. If this past year has taught us one thing, it's that embracing change is part of our DNA. People the world over have renewed their relationship with the PC because they want to stay connected, educated and productive—and most importantly, change the world for the better.
We believe that leading and enabling smarter technology for all plays a massive role in accelerating that change. Lenovo and Windows have done some really amazing things over the past few decades to make this future possible. And we're already starting to make out the outlines of what's to come: Much like Windows' adoption of the computer mouse one generation ago, Microsoft has now renewed its focus on the now-mature technology of natural and intuitive touch inputs, converging with a direction that Lenovo has begun accelerating these past few years with its devices. And so, with the unveiling of the new Windows 11, we'd like to congratulate our friends at Microsoft, and we look forward to the next 35 years of helping people define a new and brighter future for all.