If all the world's technology was made by only a small group of people with similar experiences and ideas, we would have a world full of bad user experiences. Sometimes the problems are merely inconvenient. For example, products unusable by left handers or wearable devices unsuitable for the broad range of body shapes, hairstyles, and physical challenges that comprise the vibrant tapestry that is humanity. In other cases, such as bias laden Artificial Intelligence (AI), the results could be disastrous as affected communities become further marginalized.
By embedding the wisdom of a fuller spectrum of human experiences into a technological solution, diversity and inclusion create better user experiences and benefits. That really is smarter technology for all.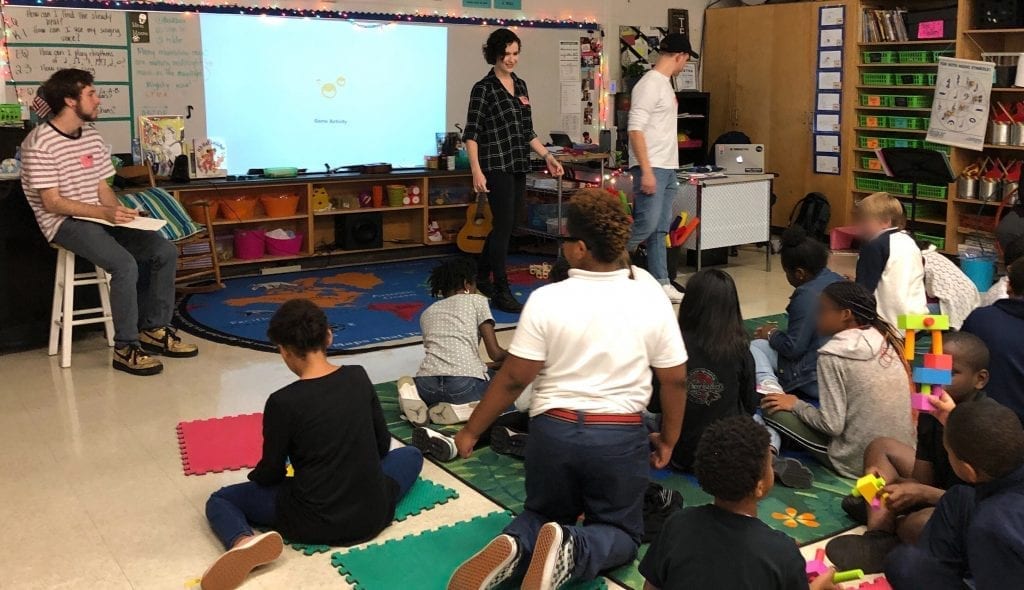 To support Lenovo's mission to encourage more diversity among students considering STEAM (Science, Technology, Engineering, Arts and Mathematics) careers, Lenovo collaborated with students at the Savannah College of Art and Design (SCAD) to challenge its SCADpro studio to create a device that sparks every child's interest in STEAM.
Unfortunately, too many bright kids may disengage from STEAM because they feel there is not enough space for them to play, learn and grow. Therefore, the goal was to dream and engineer a working game for young people to build STEAM skills through a fun, educational, and interactive physical experience, no matter their background or abilities.
The first insight by the SCAD student team was to target a product for 8-12 year-old students, rather than 10-14 year-olds as originally considered. Younger students are more willing to jump into new subjects and less concerned with failing and learning in the process. By 7th and 8th grade, students are aware of their abilities and potentially more afraid of failure; if they already believe they are bad at math, they may not engage with a fun math project.
With this goal in mind, the SCAD student team, with guidance from Lenovo, created a design framework. The solution had to be:
Representative – an accessible and collaborative experience for every student
Safe Place to Explore – because failure is a necessary option in playing and learning
Personalized Experience – real, relevant and memorable learning opportunities
Interactive Play – a narrative based, fun way to connect STEAM to everyday life
The resulting prototype was Lenovo Play, a solution that can empower children's imagination and creativity in STEAM. It includes an interactive game with 5 smart components – Screen, Tray, Blocks, Digital Experience, and Companion App.
While appearing simple, each block can radically change and morph into a multitude of different things on a kid's computer screen or through an augmented reality (AR) set. The experience allows for dynamic learning that constantly shifts depending on what the kids are creating through the game's storyline.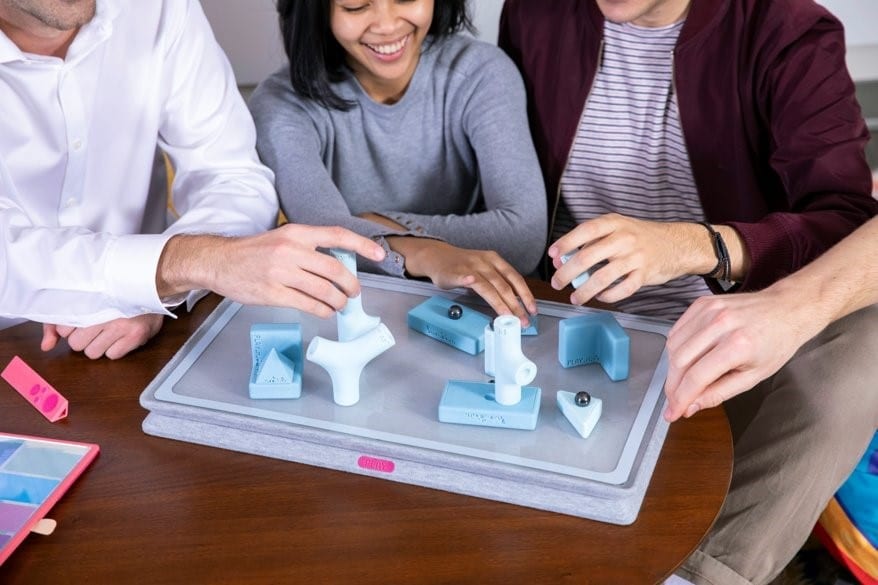 Lenovo Play is designed to give kids the creativity and skills to build our future. The young players are given a series of increasingly complicated tasks to develop technology for people and solve real-world problems – from basic subsistence, like building a well and houses, to more complex solutions, such as bridges, software code, and even a supercomputer.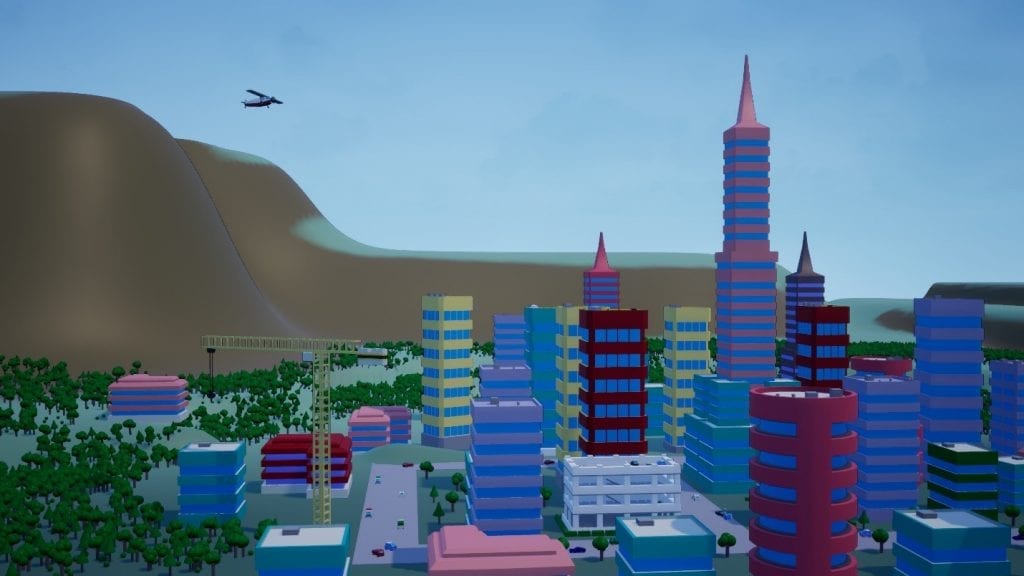 The objective of Lenovo Play was to inspire 20 participating SCAD students to create the building blocks that will eventually lead to a more inclusive and diverse tech industry. Hopefully, the experience and insights will have a positive ripple effect as the SCAD technicians and creatives spark the next generation of design thinking for everyone's technology.
"For Lenovo to achieve our inclusive design goals we need a diverse group of STEAM talent involved at every stage of a product's development and testing," said Christopher Osborne, Director of User Experience Design at Lenovo.
"Partnerships like the SCAD project inspire us to innovate with new ideas to make STEAM careers more appealing to a more diverse group of next generation students."
And one of the best results of Lenovo Play is the company is fortunate to welcome a new colleague! A SCADPro team member who worked on the Lenovo Play project will join our global family of designers. After she graduates this spring, she will be part of our efforts to build smart technology for all.