For a second straight year, Gov. Roy Cooper issued a proclamation proclaiming May 11 as North Carolina Technology Day. And just like 2022, Lenovo played a key role, working with the NC Tech Association and the Governor's office to designate the special day.
To celebrate the occasion, Lenovo co-hosted an event in Raleigh (North Carolina's state capital city), for tech industry leaders. Two panel discussions focused on broadband and cybersecurity, two topics deemed the most significant IT issues in the state. Rob Cato, VP NA ISO Channel, moderated the cybersecurity panel, while NC Department of Information Technology Secretary Jim Weaver moderated the broadband panel.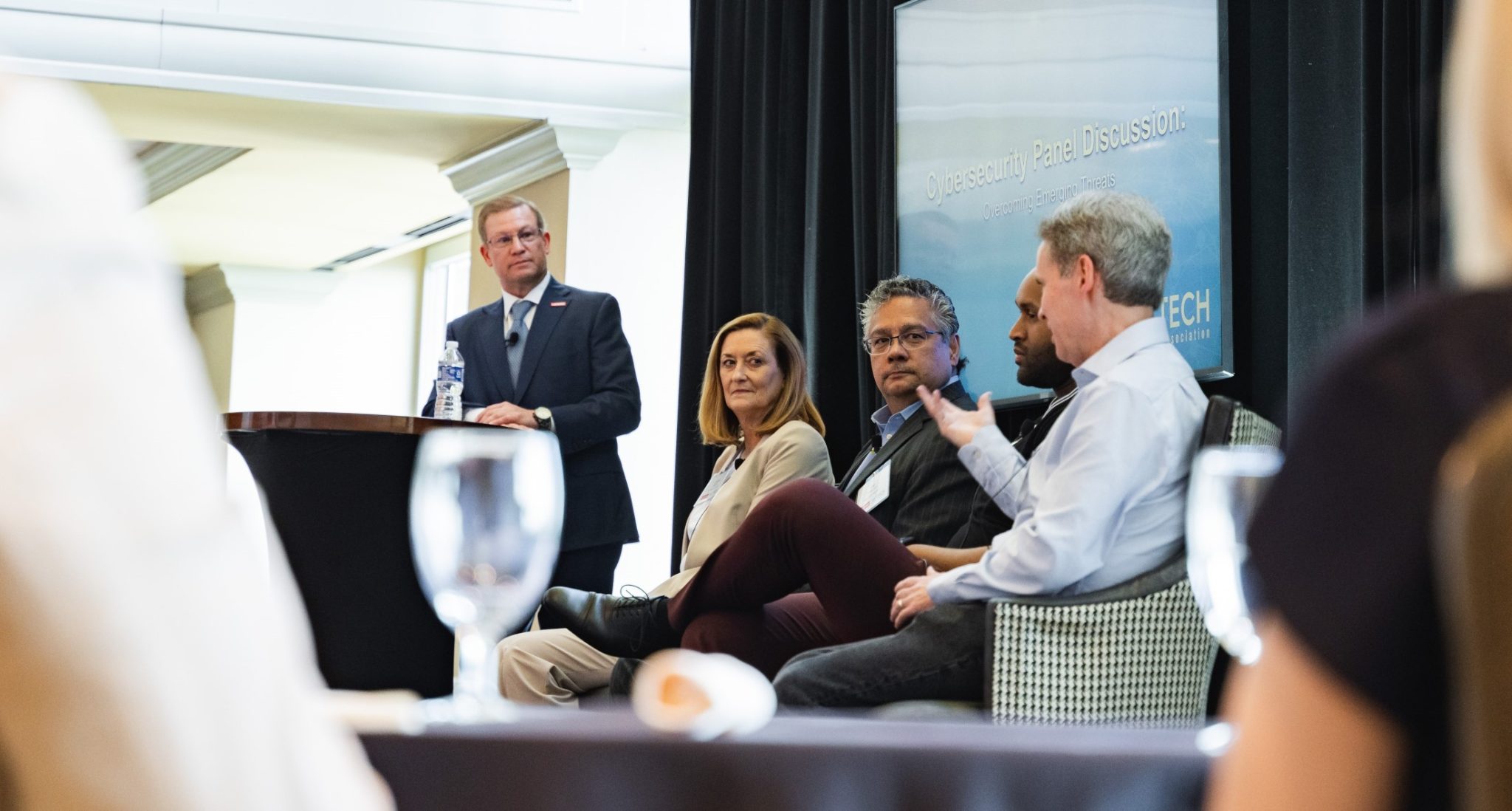 Panel members for Cato's cybersecurity conversation featured Laura Rogers, Director of Cybersecurity at NC State University; Joe Dickinson, an attorney specializing in cybersecurity with Maynard Nexsen; Dr. James Brown, Director of Cybersecurity Center at Shaw University; and Chuck Kessler, Chief Information Security Officer with tech company Pendo.
During the panel, Dr. Brown addressed the Internet of Things and IoT security, sharing a scenario where a network-connected thermometer in a fish tank at a Las Vegas casino was hacked. "Only somebody with a very unique perspective would have identified that as a potential risk," he noted.
Cato shared how an Alaska-based Lenovo customer recently deployed a ThinkEdge server for a commercial fishing shipping operation. "That's an example of the Internet of Things and the exposure that potentially isn't being looked at or thought about," he said.
Lenovo has called North Carolina home since 2005, with Morrisville headquarters about 10 minutes from Raleigh.
"The technology industry is a critical driver of North Carolina's economy, particularly the Research Triangle region, where Lenovo has a global headquarters and thousands of employees," said Lisa Marie Ferrell, North America Communications Officer. "It's important to promote our state's growing technology sector as both a global technology leader and as a major part of the North Carolina tech story."