For nearly two decades, the Triangle region of North Carolina has been home to one of two global headquarters for Lenovo. Our exceptional North Carolina colleagues are continually contributing to global technology decisions transforming businesses, industries and individual end-user experiences.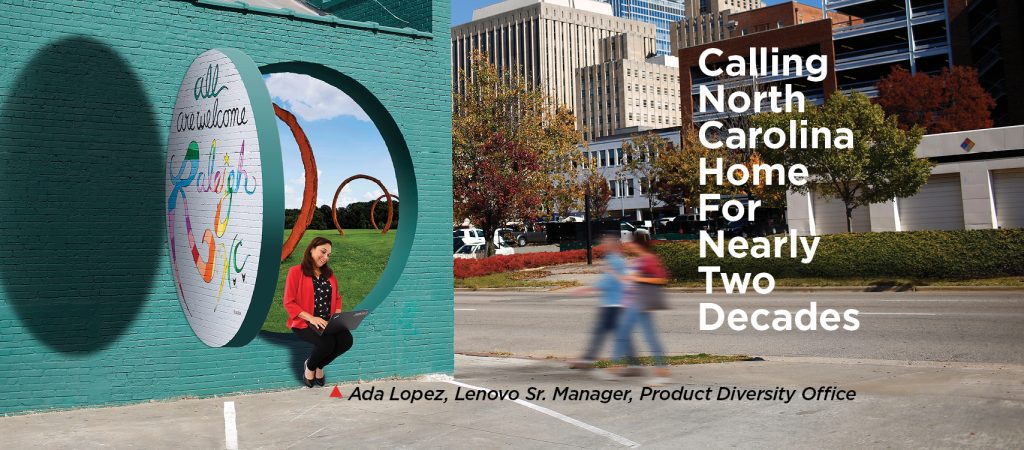 While they help our company thrive, Lenovo's leadership proactively supports our internal Lenovo community while also ensuring our company is a positive contributor to both the greater Triangle region and to the people of North Carolina.
This includes everything from starting a new employee-led initiative to embrace diversity, promote inclusion, and enhance the overall employee experience, as well as launching efforts like Evolve Small, a national program focused on helping small businesses recover from the pandemic.  The exciting program unveiled in Raleigh and is now spreading across the United States.
We hope you enjoy learning more about Lenovo in North Carolina.  We are proud to call the Triangle our home, and we are committed to enhancing the communities in which we live, while driving innovation and transformation within the technology industry.