June 13, 2023 – Lenovo™, a leading global provider of innovative computing solutions, today announced the coming availability of the ThinkSmart View Plus, a standalone collaboration device certified for Microsoft Teams Display working with Windows 11 devices to enable hybrid work by increasing productivity, flexibility, and collaboration1. The Lenovo ThinkSmart View Plus is available from July in select markets worldwide starting from $2,345 USD.
Attendees of InfoComm 2023 can visit the Lenovo booth (#3661) for demonstrations of the ThinkSmart View Plus and experience the innovative form factor and features.
The ThinkSmart View Plus is an integrated device with a 27-inch multi-touch display, premium video and audio, and built-in compute for powerful productivity and collaboration. Designed to enhance personal productivity, the ThinkSmart View Plus offers a customized and flexible Microsoft Teams Display experience with added security features, providing access to Teams chat, calendar, and files, while also enabling workers to join meetings through the device.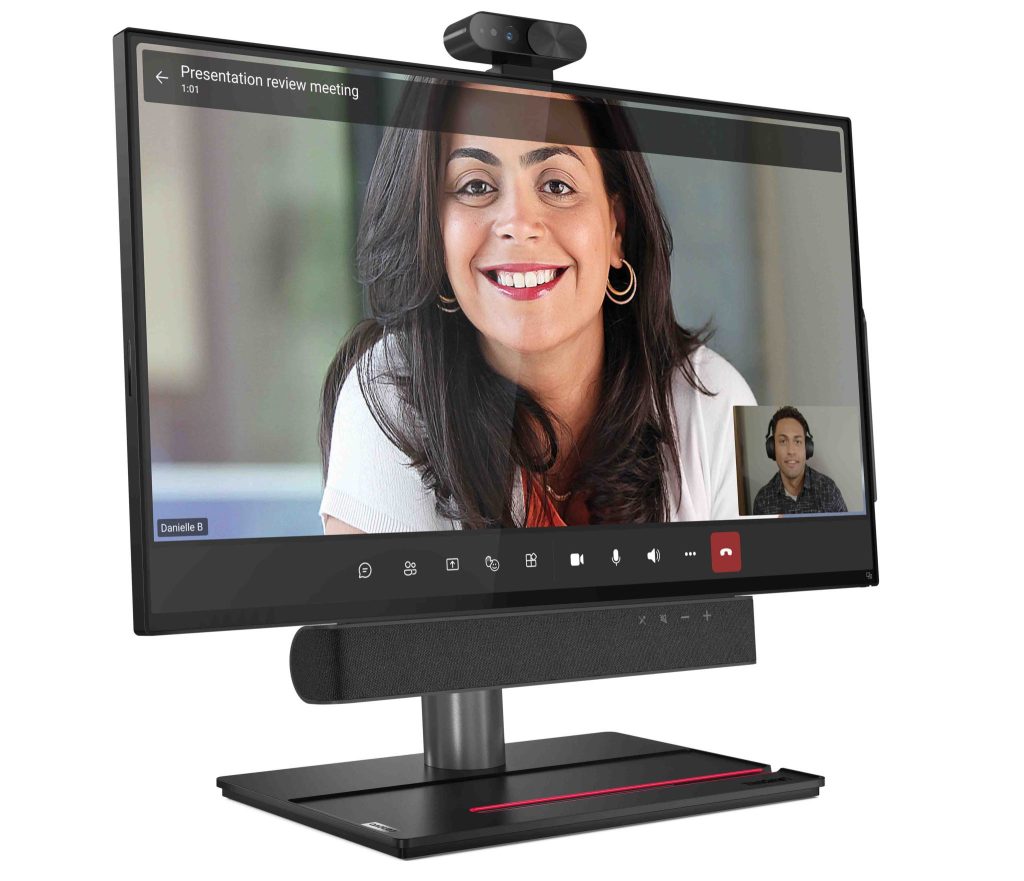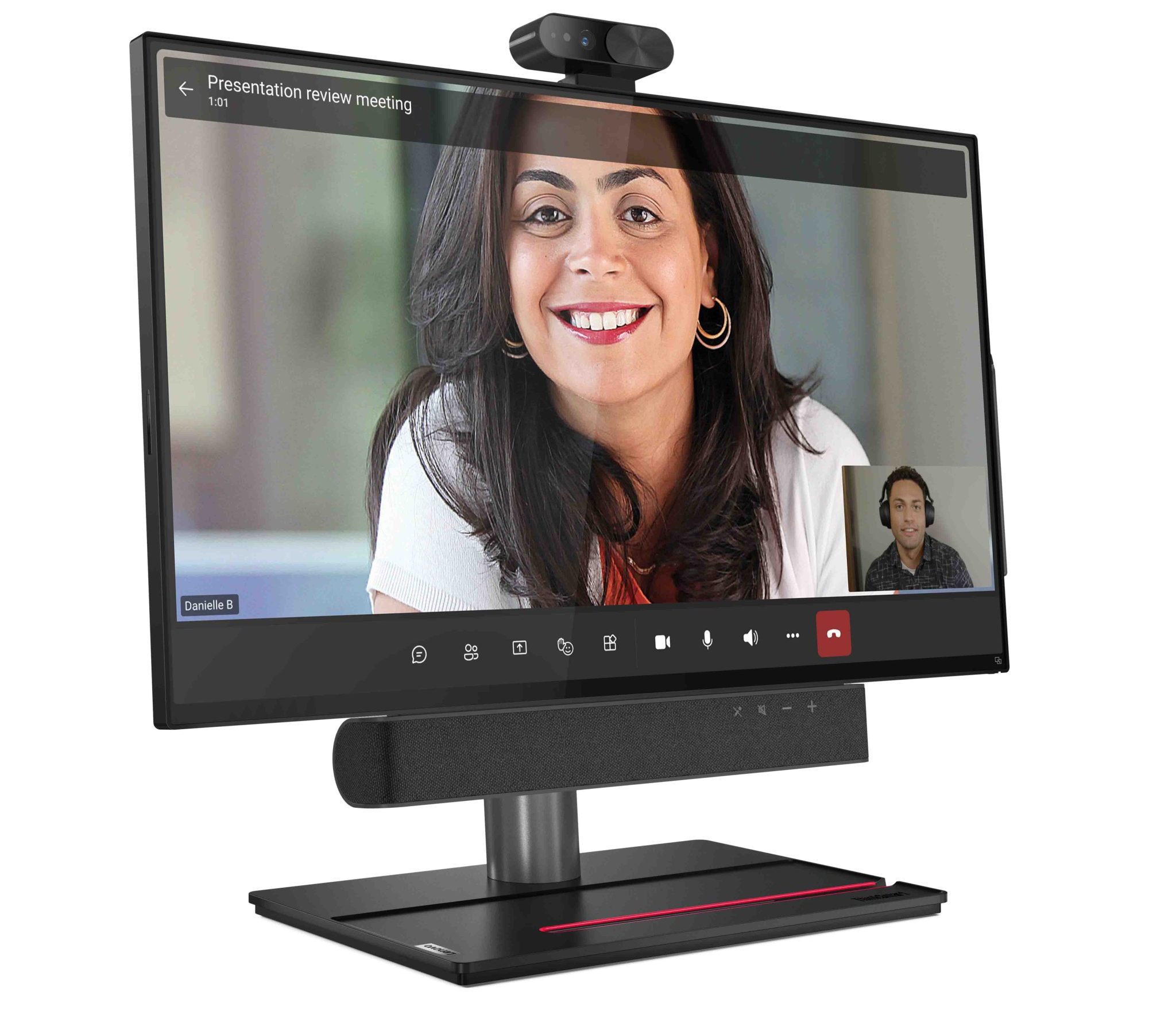 The new smart collaboration solution also offers hotdesking capabilities, allowing employees to quickly locate flexible workspaces to touch down and make calls, set up ad-hoc meetings, or sign into their personal Teams experience. Once signed-in, employees can enjoy smooth transitions from their home office to work office without a complicated set-up, all while having a customized Teams experience. Upon sign out, user's personal information is removed from the device—minimizing security risks.
So users can explore big ideas together, the ThinkSmart View Plus features a passive stylus pen and a Microsoft whiteboard application. Users can also hear and be heard more clearly with a premium soundbar with two 5w speakers and four-mic array, while the 4K IRGB camera with auto framing and AI security features deliver crisp, clear images.
"The ThinkSmart View Plus is designed with the functionality to help increase productivity, innovation, and employee satisfaction," said Shannon MacKay, General Manager of Worldwide Smart Collaboration Business, Lenovo. "And with the Lenovo ThinkSmart View Plus now certified for Microsoft Teams Display, customers know they have a high-quality advanced collaboration solution to empower team members."
To learn more about Lenovo ThinkSmart solutions, visit: www.lenovo.com/thinksmart, or contact a Lenovo sales representative or local reseller.
1 Unified communications platforms may incur subscription fees and/or additional costs
About Lenovo
Lenovo (HKSE: 992) (ADR: LNVGY) is a US$62 billion revenue global technology powerhouse, ranked #171 in the Fortune Global 500, employing 77,000 people around the world, and serving millions of customers every day in 180 markets. Focused on a bold vision to deliver smarter technology for all, Lenovo has built on its success as the world's largest PC company by further expanding into growth areas that fuel the advancement of 'New IT' technologies (client, edge, cloud, network, and intelligence) including server, storage, mobile, software, solutions, and services. This transformation together with Lenovo's world-changing innovation is building a more inclusive, trustworthy, and smarter future for everyone, everywhere. To find out more visit https://www.lenovo.com, and read about the latest news via our StoryHub.
LENOVO and THINKSMART are trademarks of Lenovo. All other trademarks are the property of their respective owners.  ©2023, Lenovo Group Limited.